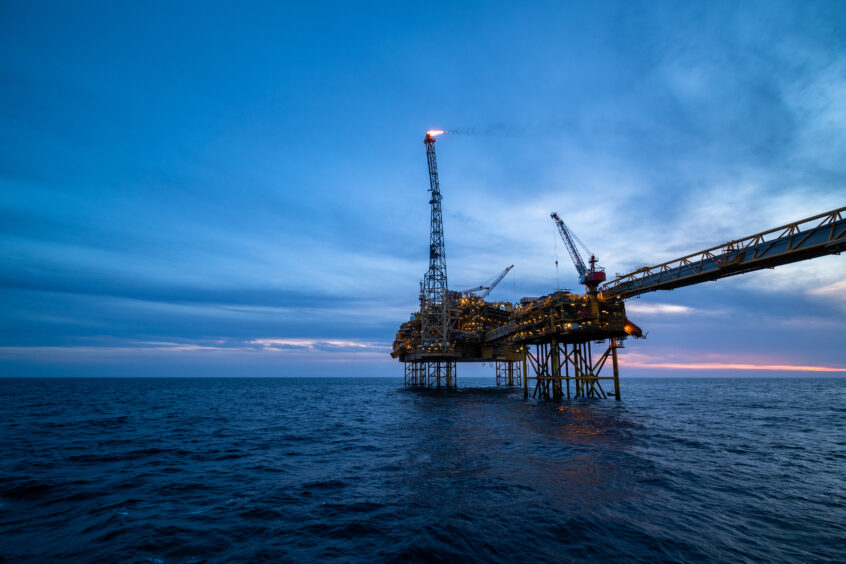 A new report highlights that banks and financial institutions part of the Glasgow Financial Alliance for Net Zero (GFANZ) are still heavily invested in fossil fuels despite their climate pledges.
A report by a group of NGOs found that 161 GFANZ members had financed 229 of the world's largest fossil fuel developers.
Oil, gas and coal projects commissioned after 2021 are incompatible with goals to reach net zero by 2050.
As business and finance leaders meet in Davos for the World Economic Forum, the NGOs call on GFANZ's sectoral alliances to insist their members stop supporting fossil fuel expansion. 
The report, Throwing fuel on the fire: GFANZ members provide billions in finance for fossil fuel expansion, was jointly published by Reclaim Finance, 350.org, Asian Peoples Movement for Debt & Development BankTrack, Breakfree Switzerland, Centre for Environmental Rights South Africa, Rainforest Action Network, Recommon, Sunrise, Urgewald, Les Amis de la Terre, Sierra Club and Stand Earth.
Fossil fuel companies still significantly backed by major institutions
The research found that, since joining GFANZ, only a handful of its members have adopted policies that meaningfully restrict finance to new fossil fuel projects and their developers. In total, 229 of the world's largest fossil fuel developers received finance from the 161 GFANZ members covered in the report. 
Since joining the alliance, 56 of the biggest banks in the Net-Zero Banking Alliance (NZBA) have provided $270 billion to 102 major fossil fuel expanders, via 134 loans and 215 underwriting transactions, the report found. Similarly, 58 of the largest members of the Net Zero Asset Managers (NZAM) initiative held at least t$847 billion of stocks and bonds in 201 major fossil fuel developers as of September 2022.
Citigroup (NYSE:C) approved 136 transactions that directly provided and facilitated $30 billion in capital to fossil fuel developers, including Saudi Aramco (TADAWUL:2222), QatarEnergy, and Gazprom since joining the NZBA as a founding member in April 2021, the report said. Barclays (LON:BARC), also a founding member of the alliance, has approved 58 transactions that have directly provided and facilitated almost $9 billion in capital to fossil fuel developers in the same time frame. Royal Bank of Canada (TSE:RY) has provided almost $10 billion in capital to oil and gas developers since joining in November 2021.
BlackRock (NYSE:BLK), the world's largest asset manager and a member of NZAM, has holdings of $191 billion in 173 different fossil fuel developers, with 89% by value in oil and gas. French asset manager Amundi (EPA:AMUN) has holdings of $17 billion in fossil fuel developers. All were contacted, with BlackRock and Amundi declining to comment.
A GFANZ spokesperson said: "This report focuses on an important aspect of the energy transition. It's clear a lot of work needs to be done to ensure the world is deploying capital consistent with a 1.5C pathway – which is exactly why GFANZ was created. "
"GFANZ members will detail how they are financing the transition of the energy sector when they publish their interim targets and transition plans. This will allow government, investors and civil society organizations to track progress towards an economy-wide 4-1 ratio." 
A spokesperson for NZAM commented: "It is important to note that holding stocks and bonds in fossil fuel companies does not necessarily equate to financing fossil fuel expansion. In fact, as an investor it is possible to drive meaningful change through good stewardship and corporate engagement underpinned by an escalation strategy, for example calling for credible climate transition plans."
"The Net Zero Asset Managers Commitment statement cites engagement as an expectation of investor signatories, as outlined in point 7: 'Implement a stewardship and engagement strategy, with a clear escalation and voting policy, that is consistent with our ambition for all assets under management to achieve net zero emissions by 2050 or sooner'."
Achieving the energy transition
In the Net Zero by 2050 scenario by the International Energy Agency, there are no new oil and gas fields approved for development beyond those commissioned in 2021, and no new coal mines or mine extensions are required. 
Even though ending finance for fossil fuel expansion is essential to meet the GFANZ commitment to keeping warming under 1.5°C, none of its member alliances has language that meaningfully addresses the issue in their guidelines, according to the report. The UN Race to Zero campaign – of which all financial institutions became signatories when joining GFANZ alliances – sets criteria for net zero-aligned financial institutions and other non-state actors. 
Since June 2022, these criteria have included an end to financing new fossil fuel projects. While GFANZ has stopped demanding that its members join the UN Race to Zero initiative, the sectoral alliances remain Race to Zero partners and therefore are committed to complying with its criteria, the NGOs stated.
Call to stop with business as usual
The authors called for immediate short-term action by these banks if they are serious about meeting their commitment to reach net zero by 2050 following a 1.5°C pathway. They demanded that GFANZ's sectoral alliances push their members to stop supporting fossil fuel expansion, as business and finance leaders meet in Davos for the World Economic Forum.
Lucie Pinson, executive director and founder of Reclaim Finance, said: "The science is very clear: we need to stop developing new coal, oil and gas projects as soon as possible if we want to meet our climate goals and avoid a worst-case scenario. Yet, it is business as usual for most banks and investors who continue to support fossil fuel developers without any restrictions, despite their high-profile commitments to carbon neutrality. Their greenwashing is all the more damaging as it casts doubt on the sincerity of all net zero commitments and undermines the efforts of those who are truly acting for the climate."
Tony Burdon, chief at Make My Money Matter, which have endorsed the report, commented: "We know that financing for fossil fuel expansion is bad for the planet, contradicts any serious net zero commitment, and goes against the wishes of millions of savers who want their money tackling the climate crisis, not fuelling the fire… Any financial institution who wants to be taken seriously on climate change must listen to the science, respond to their customers, and end their dangerous relationship with fossil fuel expansion."