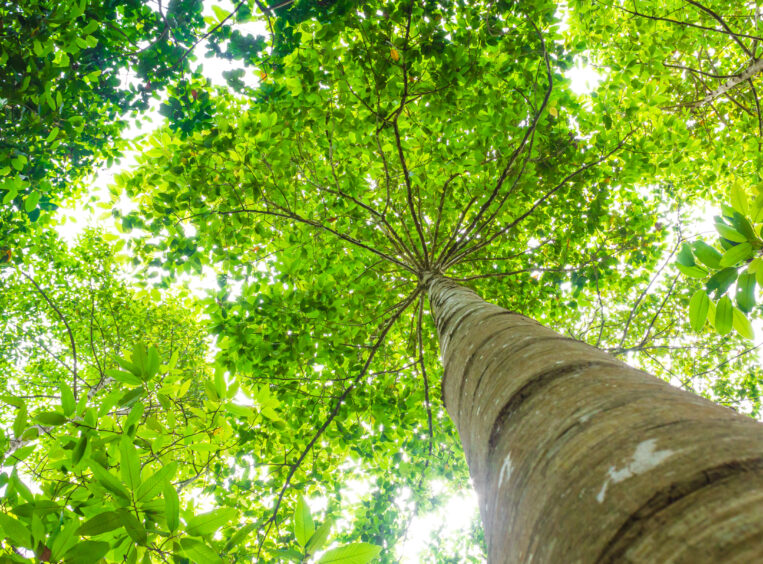 Verra, a leading standards organisation and registry for carbon offsets, has been accused of issuing credits that fail to represent genuine emissions reductions. The resulting controversy is likely to come as a major setback to the development of the voluntary carbon market. 
An analysis by investigative journalists has concluded that Verra-certified REDD+ projects are consistently and systemically issuing carbon credits that fail to deliver their promised emissions reductions.

 

Verra has responded to the accusations with a critique of the researchers' methodology, sparking a fiery debate between different sides of the story.

 

The controversy surrounding Verra's credibility is likely to come as a major setback to the development of the voluntary carbon market.

 
As one of the world's most dominant carbon standards, Verra has played a significant role in the development of the voluntary carbon market. The organisation is globally recognised for its capabilities in assessing different approaches to carbon offsetting and determining how their impacts ought to be measured, reported and verified. 
Projects that are approved under Verra's Verified Carbon Standard are able to issue registered credits that are purchased by organisations or individuals in order to offset their carbon footprint and contribute to climate action through verified emissions reductions. Its approach has been trusted by several of the world's largest corporations, including Disney (NYSE:DIS), Netflix (NASDAQ:NFLX) and Shell (LSE:SHEL). 
According to a recent analysis by investigative journalists, however, a substantial portion of Verra's certified carbon credits do not hold up to scrutiny. The report focuses specifically on credits that have been issued for REDD+ projects, which are supposed to reduce the emissions associated with deforestation and forest degradation. It concludes with the damning accusation that over 90% of Verra's certified REDD+ credits may not be delivering genuine impact. 
What concerns has the investigation raised about Verra's REDD+ projects?
The investigation into Verra's credibility comes as the result of a collaboration between the Guardian, SourceMaterial and Die Zeit. Journalists from each organisation came together to analyse the findings of three academic studies that had used satellite imagery to assess the results of 87 REDD+ projects. 
These projects had been the source of 95 million carbon credits, which were verified and issued by Verra. In theory, this volume of credits should have offset the annual emissions of 25 coal-fired power plants or the combustion of around 220 million barrels of oil. 
According to the journalists' analysis, however, the papers revealed that only a handful of Verra's REDD+ projects showed measurable evidence of reducing deforestation. They claim that 94% of the credits issued by Verra had not provided any genuine emissions reductions, and warn that some of the projects could in fact be causing significant harm to their local communities. 
Citing a University of Cambridge study from 2022, the investigators have also said that the original threat to forests involved in Verra-certified projects has been overstated by an average of around 400%.
With the exclusion of three outlying projects that had delivered exceptional results, this figure rose to approximately 950%. If this is indeed the case, then the emissions reductions delivered by these projects would have been significantly inflated, meaning that their registered credits would equate to offsets smaller than those they presented. 
Verra's response to the accusations
Verra has issued a public response to the accusations, criticising the methodologies of the studies from which the investigative team has drawn its conclusions. In particular, it notes that two of the papers had relied on 'synthetic controls' rather than compare the project areas to real-world locations.  
"Although these studies provide data that is a useful contribution to the wider work on optimizing methodologies for forest carbon projects, they have limited utility for assessing the impact of REDD+ projects because they do not consider site-specific drivers of deforestation. Specifically, they reach incorrect conclusions because they rely on synthetic controls that do not accurately represent the pre-project conditions in the project area, as the studies' authors themselves acknowledge," it says. 
How Verra verifies its carbon credits
According to Verra, this approach is not appropriate for determining the effectiveness of REDD+ projects. The organisation claims to have developed a more effective framework, involving the continuous assessment of project baselines, which has provided contradictory evidence that supports the verification of its listed credits. 
"An important part of methodologies is determining the baseline against which climate action should be measured – i.e., predicting what would have happened if a project was not implemented. Baselines are used to determine how many carbon credits a project can issue by comparing the rates of deforestation in a project area against the baseline," it explains. "To ensure conservativeness of credit issuance, Verra methodologies include procedures for calculation and application of a conservativeness deduction to total estimated emission reductions." 
The journalists behind the investigation do not appear to have been satisfied by Verra's response. They argue that Verra's criticism of synthetic controls is a mischaracterisation of the original research, and that it does not apply to the Cambridge University analysis that supported many of their findings.   
Furthermore, the investigators have been quick to point out that two of the studies selected for their analysis have been published following the peer-review process, meaning that their methodologies have been validated by the broader scientific community.
Although some would consider this a valid argument, critics have stated that peer-reviewed references are a minimum expectation of academic research rather than a guarantee of its accuracy. 
According to Verra's supporters, the more pressing issue is that the investigation's third source has not yet been peer-reviewed. In fact, it was only submitted a fortnight before the investigation was published, and is currently available only in pre-print. Further criticism includes examples of further methodological limitations and claims that the investigators have significantly misrepresented the findings of original research. 
Are carbon credits a scam?
As the controversy rages on, it is difficult to reach an objective conclusion on the credibility of Verra's REDD+ credits. Ultimately, the real problem at hand is the impact that the argument is likely to have on the voluntary carbon market as a whole. 
If successfully brought to scale, Ecosystem Marketplace has estimated that the voluntary carbon market could be worth around $50 billion by 2030. At this valuation, it would represent enough capital to fund around 13 billion tonnes of emissions reduction by 2050. 
The market's expansion, however, has been limited by concerns around the integrity of the credits on offer. As corporate net zero commitments continue to proliferate, there is increasing focus on ensuring that credits are delivering additional, permanent reductions that are not simply displaced to other locations.
Verra's scandal to set back voluntary carbon market
While the latest controversy has centred around Verra's issuance of REDD+ credits, there is a wider discussion to be had around the avoidance of deforestation and how it can be verified when project developers are often allowed to determine their own baselines. Credits based on these developers' projections are open to what, at best, could be described as subjective interpretation.
There is no question that the voluntary carbon markets are evolving. They are still small, valued at around $2 billion, but their growth is accelerating the need for clearer boundaries and definitions. High quality credits, which could build confidence in the market and help with the discovery of higher prices, must be supported by transparent measurement, reporting and verification to ensure that they deliver their promised benefits and do not contribute towards any social or environmental issues.
Industry responses to Verra's controversy
Competing organisations have been quick to declare their differentiation from Verra. Gold Standard, for example, has made a point of stating that it does not issue the type of credits under discussion. This is not the first time that certain types of credit have been excluded from the market, with both Verra and Gold Standard having previously ended their issuance of renewable energy credits generated in the Global North.
Their decision followed the argument that renewable energy generation had become commonplace in these countries, and could no longer promise to deliver emissions reductions that would not have been achieved under a business as usual scenario. Closely resembling the recent debate, this demonstrates how expectations of carbon credits are continuously changing, leaving the voluntary carbon market in a constant state of flux.
Given Verra's position as a beacon of credibility, the latest criticism of its approach could come as a significant setback to the market's development. The ongoing debate will undoubtedly raise new concerns regarding the risks associated with the use of verified carbon credits. 
With even the most trusted of standards being subject to criticism, corporations and investors are likely to suffer a crisis of confidence. Their lack of trust in the market could disincentivise them from purchasing carbon credits, and could therefore reduce the funding available for vital solutions to the climate crisis. 
As such, the investigation into Verra's credibility has implications that extend far beyond the REDD+ projects it certifies. Although the integrity of these credits is certainly important, the long-term challenge will be the fragility of the voluntary carbon market as it continues to evolve.