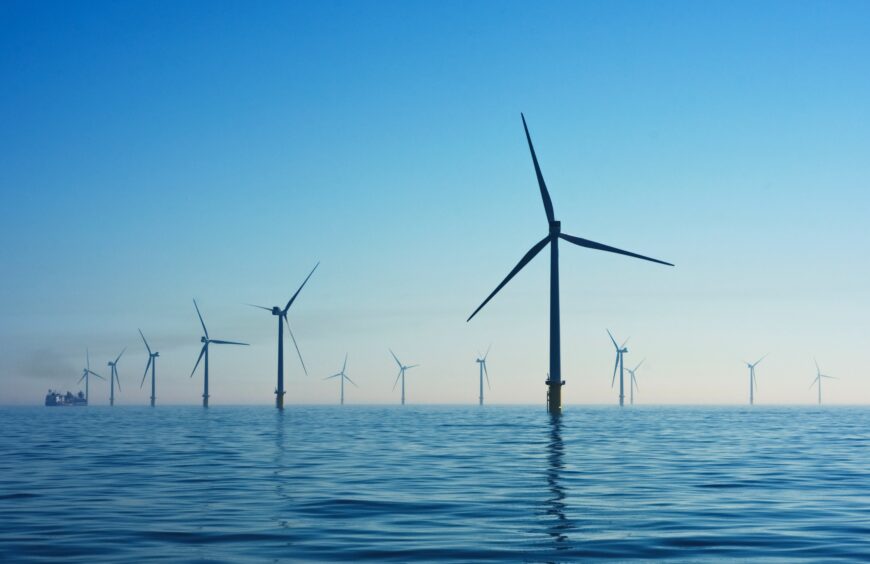 Oil and gas companies are expected to make their "deep pockets" count this year by buying up offshore wind companies.
Analysts at Esgian expect oil and gas companies to use windfall profits made in 2022 to invest in offshore wind.
This will be mainly done through mergers and acquisitions, they said.
Fossil fuel companies are under pressure to diversify their portfolios amid the energy transition, tighter regulations and investor demand.
In a new report called 'throwing caution to the wind', market analysts Esgian claim 2023 may feature some "big name mergers and acquisition (M&A) activity between major protagonists".
Driving that forward will be the "burgeoning profits" that oil and gas companies have made in recent months.
A return to high commodity prices mean energy giants, many of which have lofty offshore wind ambitions, recorded bumper takings in 2022.
And that trend is expected to continue when majors issue their full year results for the previous 12 months in the coming weeks.
Oil cash to translate into wind
To date, offshore wind developers have "largely been content with growing their portfolios organically".
But, with "greater market opportunities ahead", Esgian says 2023 could be the year of deals and mergers between big players.
It added: "Some European oil and gas companies with offshore wind businesses and burgeoning profits are under pressure to green their portfolios more quickly.
"Having reaped the benefits of high commodity prices in recent years, they have the financial muscle to double down on offshore wind by acquiring another developer to speed up their transition."
Big Oil winning big
Big Oil dominated the ScotWind offshore leasing round, the results of which were released just over a year ago.
The likes of Shell, BP and TotalEnergies, in partnership with renewables players, all secured acreage offshore Scotland to house turbines.
Esgian said: "The big winners in 2022's lease processes were Ocean Winds, Iberdrola, TotalEnergies, and CIP, with successes across multiple auctions and in multiple countries. We will see the bigger companies continue to dominate in the major processes in 2023.
"Volumes available are increasing, requiring deep pockets. This does mean we will see pressure mounting on those companies that missed out in 2023 to strengthen their portfolios."
Things aren't all bright and breezy for the industry though, and increases in the cost of raw materials continue to have a material impact.
Trouble for OEMs to persist
Supply chain crunches and inflation, especially of copper and steel, have heaped pressure on turbine manufacturers.
In many cases, companies including Vestas and Siemens have had to absorb price increases because deals for units had already been agreed at lower prices.
It has led to them to cut jobs and issue profit warning, and there are that Europe's market share could soon be lost to Chinese companies.
Esgian is not expecting it to get better anytime soon either, and predicts some manufacturers could file for bankruptcy this year.
It said: "After one too many quarters of consecutive negative margins, financial markets grow increasingly tired of propping up the major turbine manufacturers.
"Siemens Gamesa or Vestas will file for bankruptcy, Chapter 11, or full restructuring, or they will be acquired by one of the more financially robust Chinese turbine suppliers."