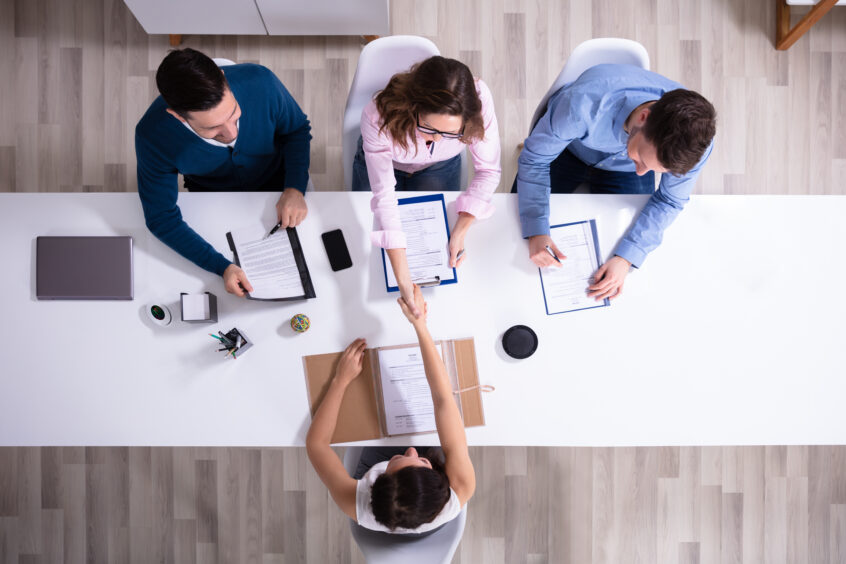 Professional services provider KPMG has revealed that companies' environmental, social and governance (ESG) credentials have become a key factor in their ability to attract fresh talent. 
One in five UK adults has rejected a job offer due to a company's lack of alignment with their personal values.

 

With global talent shortages having reached a 16-year high in 2022, employers ought to prioritise the development of ESG commitments that can make them more attractive.

 

Employers that accommodate jobseekers' demand for ESG commitments may strengthen their ability to deliver a positive impact.

 
KPMG's latest research demonstrates how ESG factors may influence the employment decisions of UK workers. Its findings suggest that companies wishing to attract the best talent ought to align their practices with the values of upcoming generations. 
"It is the younger generations that will see the greater impacts if we fail to reach this target, so it is unsurprising that this, and other interrelated ESG considerations, are front of mind for many when choosing who they will work for," said John McCalla-Leasey, head of ESG at KPMG UK. 
"For businesses the direction of travel is clear. By 2025, 75 per cent of the working population will be millennials, meaning they will need to have credible plans to address ESG if they want to continue to attract and retain this growing pool of talent," he concluded. 
UK workers seeking ESG alignment
KPMG's findings are based on a survey of more than 5,700 UK adults conducted in October 2022. Its respondents included office workers, students, apprentices and those that had left higher education within the six months prior. 
Almost 50% of the survey's participants wanted the company they work for to be able to demonstrate its commitments to ESG, while one in five had rejected a job opportunity due to the company's lack of alignment with their personal values. According to KPMG, such alignment was a key consideration of UK workers, with 82% of its respondents placing some level of importance on whether their perspective was shared by potential employers. 
The survey's results were particularly clear regarding upcoming generations, with respondents in younger age brackets showing higher levels of commitment towards finding an employer with strong ESG credentials. 
Notably, the survey revealed that workers' pursuit of employers with strong ESG credentials was far from passive. Almost one-third of its participants had conducted dedicated research when looking for a new job, rising to 45% for those aged between 18 and 24. Of the responding office workers, 64% said that they would refuse to work for certain industries due to ethical reasons, but more than half of these individuals would change their minds if they discovered that the company had a clear commitment to ESG. 
An emerging priority in the attraction of fresh talent
KPMG's research highlights the growing importance of ESG factors when attempting to attract and retain the best talent. With jobseekers demanding that their future employers are able to demonstrate clear and authentic values, companies that prioritise ESG commitments are likely to have their first pick of the talent pool. 
This could include the development of clearly targeted policies that are easily accessible to all. Such policies ought to be based on the feedback of existing employees to ensure that they maintain their meaning and relevance.  
Through this inclusive approach, businesses can be sure that they are aware of current trends while also monitoring the approval of their existing staff base. In doing so, they may be able to enhance their reputation as an employer by addressing any concerns regarding employees' value alignment and overall well-being. 
According to research by Manpower Group, global talent shortages came to a 16-year high in 2022 with 75% of its surveyed employers reporting their struggle to recruit candidates with the appropriate blend of skills. This trend was consistent across the world, spanning a wide range of industrial sectors. 
Even for those that succeed in recruiting quality candidates, employee retention remains a key challenge. Following the upheaval of the COVID-19 pandemic, workers appear to have grown less attached to specific employers, choosing instead to prioritise their personal well-being and value alignment. 
With younger generations taking up a larger and larger share of the workforce, this shift in priorities seems set to continue. As it does, employers will be faced with increasing competition to attract and retain the best talent available.  
They would, therefore, be wise to heed the warnings of KPMG's latest research. Those that prioritise their ESG commitments are likely to gain a significant advantage over those that are lagging behind. 
Strengthening the delivery of ESG strategies
Employers that incorporate ESG considerations within their recruitment processes may find themselves more able to deliver on their commitments. The competition for fresh talent will encourage them to develop clear and targeted strategies, with demonstrable impact enabling them to further enhance their appeal. 
Candidates that apply to work for a company based on its values are also more likely to take meaningful action in support of its goals. Given the role of day-to-day decisions and behaviours in the success of corporate ESG strategies, their engagement is likely to be critical in ensuring that targets are actually achieved.  
As such, those with a clear ESG agenda in place will not only be more successful in attracting high-quality job candidates, but also in ensuring that their talent is put towards furthering the purpose that gained their attention in the first place. This could result in several additional benefits, ranging from reputational improvements to an increase in overall productivity. 
Of course, it is also worth noting that fresh talent, if successfully retained, will continue to rise up the ranks. Young employees that accept their first role based on its alignment with their own moral perspective may one day have a direct impact on the top-down governance of the company in question. 
So long as their values have survived their years within the workforce, they may then be translated into future business strategies. This bodes well for the delivery of corporate ESG strategies, and could eventually lead to the broader adoption of sustainable, ethical practices.