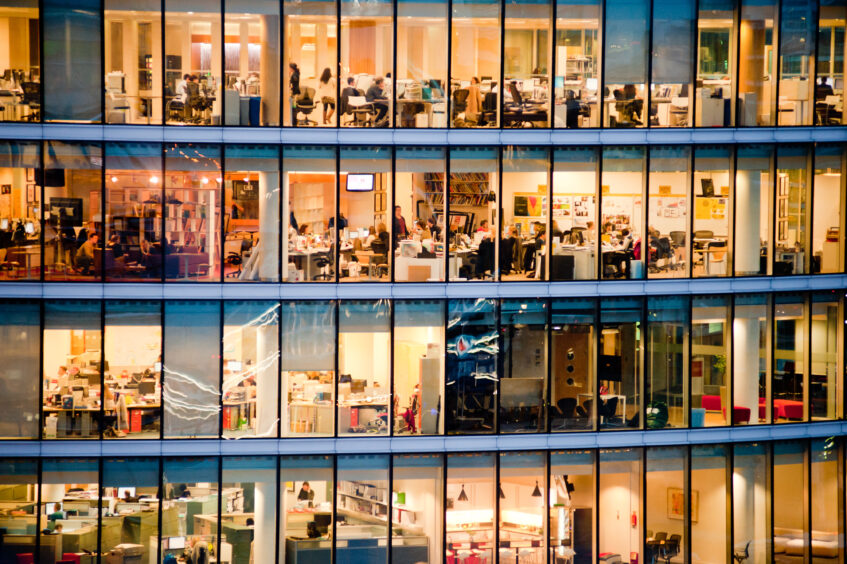 Business leaders do not believe their peers' ESG reporting, according to a new survey, showing widespread scepticism driven by a lack of trust and verifiable data.
A new survey suggests that businesses have a severe lack of trust in their peers when it comes to ESG disclosures.
Most respondents said that they did not believe sustainability claims made by others, while being convinced that they are more sustainable than competitors.
Even though the analysis highlighted unwillingness to share data, it is crucial to increase transparency push companies to improve their disclosures while ensuring they have the right knowledge to do so.
The new study, Accelerating sustainable action through IoT, is based on independent research conducted by Censuswide on behalf of satellite service provider Inmarsat. It surveyed more than 1,000 senior technology and ESG professionals with sustainability decision-making power across businesses of various sizes. They spanned five industrial sectors – agriculture, mining, oil and gas, utilities and transport – across all major continents including Europe, North America, South America, Africa and Asia.
Businesses do not trust each other
The researchers found that 80% of respondents believe their competitors are more focused on perception than achieving tangible sustainability outcomes, expressing concerns over their ESG priorities. Indeed, three-quarters said they did not trust their peers' ESG reporting.
Nonetheless, 81% of businesses were convinced they are more sustainable than competitors, suggesting they believed in their own initiatives. Only 47%, however, were willing to share all of their ESG data with third parties to improve industry benchmarking.
Nearly all respondents (96%) agreed that environmental issues are important to senior management at their business, followed by 95% for corporate governance and 94% for social impacts. This indicates that all businesses are taking their ESG responsibilities seriously.
Lack of transparency exacerbates concerns over competitors' claims
The disconnect between the respondents' confidence in their own ESG strategies and the doubts about their competitors' claims mirrors broader social mistrust in industry benchmarks. This suggests that seeing may be believing when it comes to ESG performance, further proving the need for greater transparency.
This cannot be achieved, however, if companies are not willing to share their data externally. While jurisdictions worldwide are planning to enforce mandatory ESG reporting, researchers said this dichotomy is a sign that the lack of trust may run deeper than respondents perceive. More work needs to be done to create conditions where organisations feel comfortable sharing both mandatory and additional voluntary ESG data, which will lead to greater collaboration.
More tools become available for ESG reporting
Inmarsat, which provides satellite connectivity to the Internet of Things (IoT), said that IoT solutions can help companies measure, analyse and report on progress against their ESG targets. Respondents were asked about whether these solutions can help them, with the majority saying that they improve operational efficiencies, commercial results and sustainability. 
There are many challenges in deploying these technologies, however, mostly due to cost, skills gaps, compatibility and access to connectivity. 
There is increasing pressure on businesses to boost transparency, which is leading to market demand for products that will help them do so. For example, Broadridge Financial Solutions (NYQ:BR) launched an analyser tool to compare company ESG data and strategies across sectors, which can help users better understand their peers' sustainability profiles, while platforms such as TrusTrace can provide clarity on supply chain traceability, allowing companies to establish their own sustainability profile based on their suppliers' activities. 
Jat Brainch, chief commercial and product officer at Inmarsat, said: "You cannot manage what you cannot measure, so it is heartening to see so many organisations looking to IoT to assess and improve ESG reporting." 
"To demonstrate progress, however, businesses must overcome their reluctance to share useful data and have the confidence to publish meaningful insights. Otherwise, they risk undermining genuine collaboration on sustainability and overshadowing the real progress being made. There is no quick fix, but creating methodical benchmarks based on actionable data, and sharing the results, will play a critical role in re-establishing trustworthy ESG reporting."