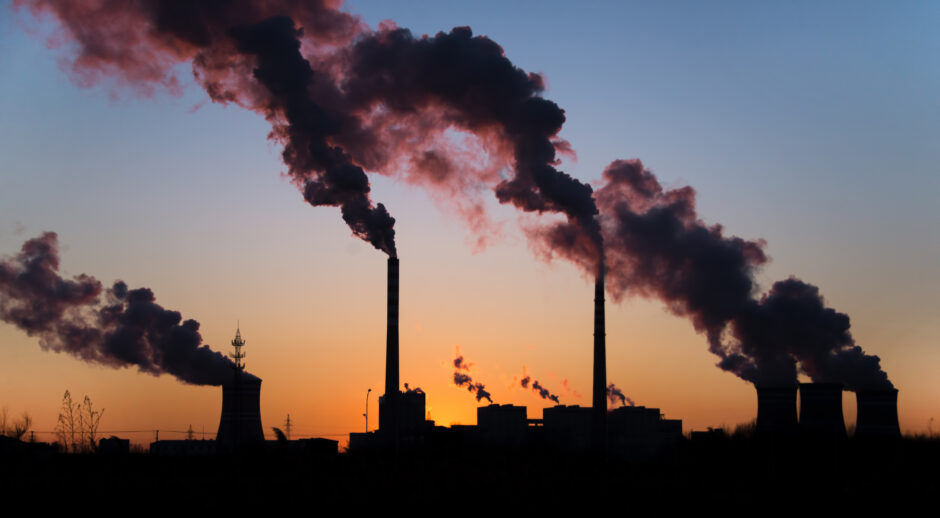 The Climate Action Against Disinformation Coalition (CAAD) has published an alarming report on the prevalence of disinformation during 2022's global summit on climate change. 
CAAD's analysis shows that fossil fuel companies spent millions of dollars to spread climate misinformation within the period surrounding COP27.

 

Through narratives of fear and familiarity, disinformation threatens to undermine the development of effective climate policy.

 

Despite ongoing calls for the threat of climate disinformation to be addressed, the problem appears to be worsening year-on-year.

 
The Climate Action Against Disinformation (CAAD) coalition has published its roundup report on the prevalence of disinformation during the period surrounding the COP27 convention on climate change. Its research sheds light on several messaging tactics that are being used to promote the spread of misleading information with severe implications for the development of effective climate policy. 
CAAD's report is based on the findings of its COP27 Intelligence Unit, which assembled analysts from 18 different organisations under the leadership of the Institute for Strategic Dialogue (ISD). Together, the researchers identified some major culprits in the dissemination of disinformation and uncovered the various narratives that enabled it to spread. 
Fossil fuel entities spent $4 million on misleading social media campaigns
The researchers found that, in the weeks prior to and during the COP27 convention, Meta (NASDAQ:META) received around $4 million for adverts that included false or misleading claims relating to the climate crisis, net zero targets or the necessity of fossil fuels. Having been purchased between 1 September and 23 November 2022, almost 4,000 of these adverts were widely distributed across Meta's Facebook and Instagram platforms. 
The top ten pages for ad volume or spending were mostly public relations (PR) agencies and lobbying groups, such as Americans for Prosperity, Energy For Progress and the Canadian Association of Petroleum Producers. Energy Citizens, a PR and lobbyist group representing the American Petroleum Institute (API), had managed more daily advertisements than any other entity identified. America's Plastic Makers, meanwhile, was found to have spent over $1 million on climate-related campaigns. 
"API member companies continue to make investments towards innovation, research, and best practices to further reduce GHG emissions and tackle the climate challenge," said Megan Bloomgren, API's Senior Vice President of Communications in response to CAAD's findings.
"In reality, the International Energy Agency estimates that natural gas and oil will account for nearly half of the global energy mix by 2040 even if all 193 parties meet their Paris-based climate commitments. Our industry has contributed to the significant progress the U.S. has made in reducing America's CO2 emissions to near generational lows with the increased use of natural gas," she concluded.
According to CAAS's report, fossil fuel giants including Shell (LSE:SHEL), Chevron (NYSE:CVX) and ExxonMobil (NYSE:XOM) had taken COP27 as an opportunity to publicise their green credentials and net zero contributions, despite the fact that their investment portfolios remain concentrated with fossil fuels. It adds that a number of state-sponsored bodies, such as the Saudi Green Initiative and the Chinese National Petroleum Company, had taken a similar approach.
Fear and familiarity drive the spread of climate disinformation
CAAD's researchers went on to analyse the wider online debates that were taking place during the weeks surrounding COP27. They identified five key narratives commonly used to spread climate disinformation by leveraging public anxiety and the familiarity of fossil fuels. 
The cost-of-living crisis, for example, was found to have been exploited as a means of exacerbating current concerns about rising energy prices and the need for energy security. Similarly, COP27's discussions on loss and damage reparations were frequently framed in the context of austerity, contributing to public anxiety over the state of the economy. 
Disinformation campaigns had also promoted a number of conspiracy theories, sparking fears that efforts to resolve the climate crisis are merely a means of distracting the public from issues such as elitism, communism or even terrorism. Alarmingly, the research revealed that, although outright denialism of climate change has declined in recent years, it had seen a significant resurgence on Twitter. 
For those unwilling to accept the misinformed narrative that climate change is simply a hoax, distributors of disinformation had focused on niggling doubts regarding the viability of green technologies. They suggested, for example, that vehicle electrification or the adoption of renewable energy may be unsafe, ineffective or unreliable. 
Each of these messaging tactics feeds into the fifth identified narrative, through which fossil fuels were repeatedly represented as a necessary, proven and conventional means of providing reliable energy, economic prosperity and social well-being. This framing of the fossil fuels industry as a friendly, familiar face is distinctly problematic, as it directly contradicts the globally acknowledged conclusion that the continuation of fossil fuels would end all chance of keeping temperature rises below the 1.5°C limit of the Paris Agreement. 
As summarised by Jennie King, head of climate research and response at ISD: "The events of 2022 turbocharged a global ecosystem for disinformation. Russia's war in Ukraine and its impact on energy supply chains have renewed anti-climate attacks globally." 
"Our report shows Big Oil continues to invest millions in digital advertising to launder their image as 'climate champions', while also promoting the necessity of fossil fuels and building business plans. State actors and lobbyists are attempting to 'wokewash' their opposition to climate action, and attacks on climate movements are becoming increasingly extreme." 
Could climate disinformation influence COP28?
With climate action posing a threat to the staggering profits of the fossil fuels industry, companies' use of deception, denial and distraction is nothing new. Indeed, stakeholders in the sector have spent millions of dollars over the years to discourage the implementation of vital regulatory measures. 
The issue has already been acknowledged by the Intergovernmental Panel on Climate Change, which warns that the dissemination of scientifically misleading information is fuelling polarisation and partisan divides that can deter the development of new and ambitious policy. This warning was echoed by the World Economic Forum in its latest Global Risks Report, with the conclusion being that disinformation is increasing the risk of continued global warming and ecological breakdown. 
CAAD's latest report highlights the level at which disinformation is spreading via social media platforms. This presents a major challenge, as any attempt to reduce such practices will come in direct opposition to the regulatory issues and monetary opportunities associated with digital advertising and freedom of speech. 
There have been some efforts to address the issue, but their success remains questionable. In November 2021, prior to the COP26 convention on climate change, over 400 organisations and individuals signed an open letter to the conference's presidency and chief executives of technology companies, urging them to acknowledge and tackle the threat of climate disinformation. 
It came after Google's (NASDAQ:GOOG) announcement of a ban on monetised content that contradicted scientific consensus around the existence and causes of climate change. Following the publication of the letter, both Pinterest (NYSE:PINS) and Twitter confirmed that they would introduce similar rules.  
Despite these efforts, progress appears to have been limited at best. Although a second open letter was issued prior to COP27, warning that disinformation remained a core threat, the conference hosted an even greater number of fossil fuel representatives than had been present the previous year. As they significantly outnumbered the delegates of the official UN constituency for indigenous peoples, this raised the concern that misinformation may undermine the international agreements being made. 
CAAD's research serves as validation for these concerns, and suggests that the issue of climate disinformation is only growing worse. With COP28 set to begin in November 2023, it is imperative that the challenge is acknowledged and addressed. Failure to do so could result in yet another year of crucial climate discussions being influenced by malevolent, misrepresentative messaging.  
Jake Dubbins, co-chair of Conscious Advertising Network and a member of the CAAD coalition, provides a clear warning: "If the urgency of the climate crisis continues to be undermined by mis- and disinformation, then the climate action we all so desperately need will continue to be delayed to the point of no return." 
As things stand, however, it appears that these warnings are not being taken seriously. Sultan Ahmed Jaber, chief executive of the Abu Dhabi National Oil Company, was announced as COP28's official president in January 2023. This may constitute conflict of interest, as it means that the entire convention is to be led by an executive within the industry that, alone, is responsible for more than 80% of the world's greenhouse gas emissions. How such a person can host a balanced debate on future climate policy remains to be seen.