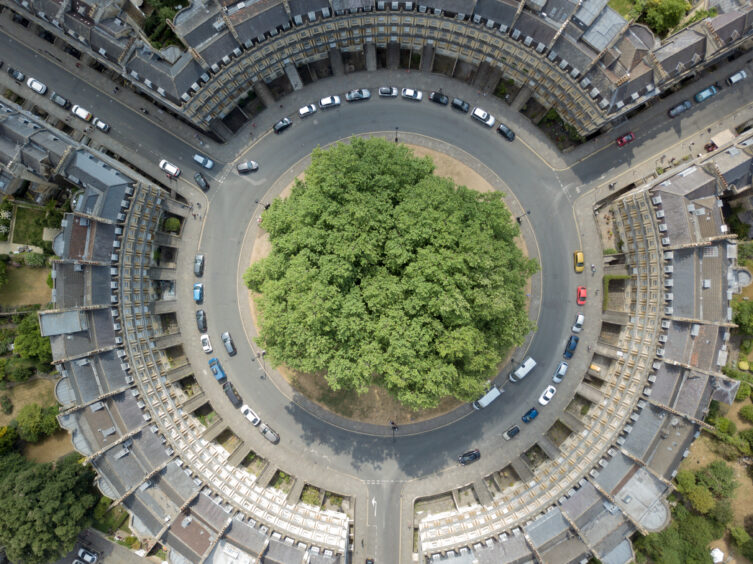 The circular economy is seeing a renaissance of Product-as-a-Service (Paas) offerings which will be pivotal in solving net zero challenges and limiting biodiversity loss, according to Goldman Sachs (NYSE:GS). This is not just about recycling, analysts stressed, providing examples of companies providing Paas across various industries.
The power of the circular economy in helping global climate and biodiversity goals is underappreciated, according to Goldman Sachs.
The world's GDP is forecast to rise massively over the next few decades, but we need to decouple economic productivity from material consumption.
Analysts identified four areas of inner-loop solutions, including examples of companies that have adopted them. 
New research by Goldman Sachs explores 'inner-loop' solutions – repair, spare parts, sharing, refurbishment – driven by Paas offerings, deemed "a critical and deeply underappreciated opportunity" for the circular economy. These solutions can help reduce demand for resource extraction in the first place and increase asset utilisation to decouple economic productivity from material consumption. 
Why do we need circularity?
According to the analysts, the transition to a circular economy will be key to decoupling economic growth from resource consumption. With global GDP projected to more than triple between 2017 and 2060, the use of materials needed to support this growth is estimated by the OECD to increase by 88% during the same period. 
"We believe deploying solutions to limit growth in raw material demand – especially if raw materials' mineral grades continue to degrade over time, will be key to ensuring economic progress and environmental objectives," they said, adding that the fact that the circular economy will be "pivotal" to meet net zero and biodiversity goals is "an underappreciated point". 
They added: "While Net Zero emissions are taking up increasing mind share of the global regulatory and political agenda, the Circular Economy's positive contributions towards Net Zero priorities are often overlooked, in our view."
For example, more than two-thirds of global greenhouse gas (GHG) emissions are linked to the materials cycle, so circular solutions could cut 39% of GHG output. Meanwhile, resource extraction is responsible for 90% of global biodiversity loss and water stress impacts.
Not just recycling
Circularity is mostly associated with recycling, which Goldman Sachs said is "a critical but over-emphasised solution to a larger problem". Indeed, there are circular solutions that can precede recycling and have a potentially greater impact, which could receive more recognition in the future. 
The 'inner loop' of the circular economy can help reduce demand for resource extraction in the first place, while increasing asset utilisation to decouple economic productivity from material consumption. PaaS or outcome-oriented business models, rather than the single sale of final products, remain often overlooked, according to the research. These include maintenance, prolonging useful life, sharing, rentals, reusing, redistributing, refurbishing, and remanufacturing. 
Business model shift to accelerate soon
According to the researchers, the shift to inner-loop business models will accelerate in the near future, driven by both economic and sustainability factors.
On the economic side, companies are likely to pay more attention to the value potential of a PaaS model as inflation fuels costs. This will allow them to recover critical materials, alleviating dependence on scarce resources, as well as generating new revenue and higher margins that come with service-oriented business models. This focus is due to further increase as the EU Taxonomy is extended to include the circular economy.
On the sustainability side, the proliferation of climate pledges in the past few years could be another key catalyst towards PaaS business models. This is because a large share of the overall emissions profile stems from the use phase, processing, and end-of-life treatment of products, so companies may increasingly look towards PaaS models to reduce their footprint.
Four areas of inner-loop solutions and industry examples
Goldman Sachs identified four areas of inner-loop solutions, including examples of companies that have adopted them. These were: rent and share; maintain and prolong; reuse and redistribute; refurbish and manufacture.
Firstly, rent and share includes rental companies, such as Rent the Runway (NASDAQ:RENT), Herc Holdings, URI (NYSE:URI), Ashtead Group (LON:AHT) and McGrath RentCorp (NASDAQ:MGRC), that maintain investories that are rented and shared between consumers. It increases the utilisation of products but still requires the companies to purchase new ones to keep an inventory. Others, such as My Wardrobe HQ, Turo, BlaBlaCar and Hiyacar act as platforms where individuals connect for peer-to-peer rentals.
Secondly, maintain and prolong is about extending the shelf-life of products. For example, Honeywell (NASDAQ:HON) provides analytics on critical equipment issues that may require repairing or replacement of parts, while Impinj has developed IoT solutions to connect physical items to the cloud, increasing efficiency and reducing waste. Industrial manufacturers such as Goodyear (NASDAQ:GT), Signify (AMS:LIGHT) and Konecranes (HEL:KCR) have digital tools to provide preventive and predictive maintenance.
Thirdly, reuse and redistribute covers fashion resale platforms, such as Depop, The RealReal (NASDAQ:REAL), Vinted, Poshmark, ThredUp (NASDAQ:TDUP) and Vestiaire Collective, but also businesses that sell overstocked or unsold inventory from other companies, such as Grocery Outlet (NASDAQ:GO), Oddbox and Misfits Market, all operating in the food industry. Reusable packaging is another important component of this area. This includes companies selling refill materials in lighter packaging, such as L'Occitane and Aesop, those producing reusable packaging, such as Tupperware (NYSE:TUP), and those providing reusable packaging to businesses, such as Repack and Loop Global.
Finally, refurbish and manufacture includes companies offering takeback programmes, such as Patagonia and Reformation's partnership with thredUP in the fashion sector and Caterpillar (NYSE:CAT) among the manufacturers. Further, The Restory provides aftercare for luxury fashion, while Back Market sells second-hand refurbished tech devices.
These examples can serve as inspiration for existing companies, which may consider starting a progressive shift to a circular business model, reaping the benefits of being an early adopter in the transition to a more sustainable economy.