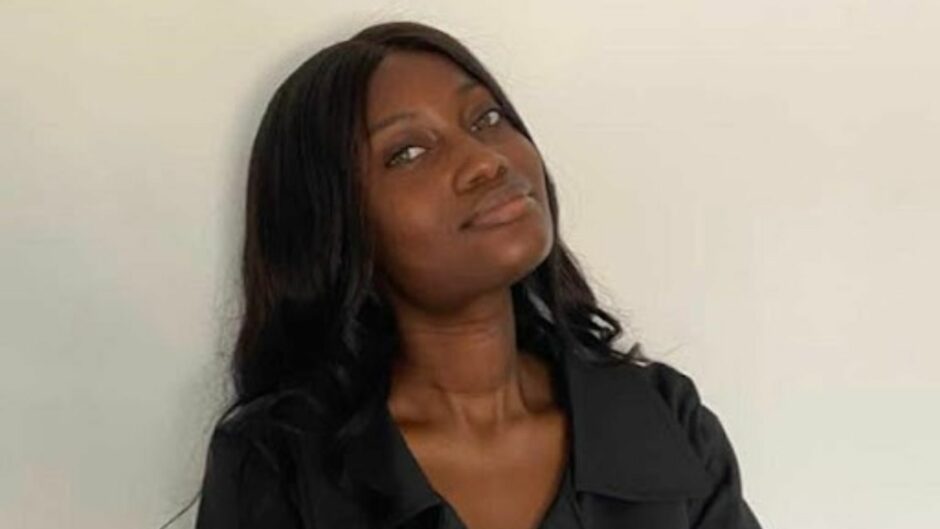 Marion Jeng, an associate at investment bank DAI Magister explores the growing impact of sustainability expectations on the fashion industry.
Fashion is a major contributor to global emissions due to supply chain and end of life – at 10% of global emissions its second only to oil and gas.
Generation Z is increasingly demanding sustainability action from its favourite brands.
The resale market opportunity alone could be $218 billion within three years.
With an acute awareness of the negative impacts of their purchasing habits, Generation Z is breaking cultural trends and setting new standards for fashion – one of the world's most environmentally harmful industries. They're advocating for a more sustainable and eco-friendlier sector and exercising ethical consumption, and in doing so are reshaping the business of fashion.
This presents a high ROI opportunity for luxury and mainstream fashion brands to transition from a linear to a circular fashion approach. Circularity is not only a great differentiator and can help meet consumer needs, but it can also generate incremental margins for brands. Over the next 5 years, we expect $10 billion of investment in circularity as the resale market opportunity grows to $218 billion by 2026.
The push for change heats up
The fashion industry is a major contributor to global CO2 emissions, representing as much as 10% of total emissions, second only to oil and gas. The industry relies primarily on non-renewable resources – 98 million tonnes per year – including oil to produce synthetic fibres, fertilisers to grow cotton, and chemicals to make dye, finish fibres and textiles.
Garments are often discarded after only 7-10 wears, which means that customers miss out on an estimated $460 billion of value by throwing away clothes. This is especially concerning considering that clothing represents more than 60% of all textiles used in the last 15 years.
Yet, clothing utilisation has declined by almost 40%. If the current wasteful path continues, it's estimated the industry could account for up to 25% of the carbon budget associated with the 2-degree (c) global warming limit before 2050.
Regulators and consumers are pushing for the fashion industry to change through legislation and behavioural shifts. On the regulatory front, the European Commission is looking to end fast fashion and reduce waste. New rules proposed by the EU's executive arm call for mandatory minimum use of recycled fibres by 2030 and a ban on the destruction of many unsold products.
Many countries, such as France, are also implementing new regulations. The country's anti-waste bill bans fashion companies (including e-commerce) from destroying leftover stock and returned garments. These and other laws will make it more expensive for fashion companies to continue business as usual.
In addition to these significant regulatory moves, Gen Z consumers are starting to spotlight fast fashion and the industry's poor performance. This has resulted in brands such as Shein, PrettyLittleThing, Zara and H&M (STO:HMB), amongst others, feeling the heat from consumers to make positive environmental changes.
There has been a clear mindset shift with more consumers valuing clothing utilisation as a way to impact the value chain downstream and force change from brands upstream by empowering and supporting companies producing more sustainable fashion. In 2021, second-hand displaced nearly 1 billion in new clothing purchases that would have normally been bought new.
The access-based models driving circularity
Circularity in fashion is an increasingly popular concept driving the industry towards a more sustainable future. Access-based models are a key driver of circularity within the industry, allowing consumers to access fashion items without purchasing them outright.
By enabling people to resell, rent or subscribe to fashion items, access-based models provide a more sustainable alternative to traditional ownership models, reducing waste and improving the eco-friendliness of the fashion industry, whilst still catering to GenZ's need of ever-changing looks and styles.
Resale involves selling previously owned clothing to buyers, often via online platforms such as Vinted or Vestiaire Collective. This model has become increasingly popular for buyers and fashion brands, allowing buyers to access clothing items at more affordable prices and sellers to monetise their unwanted items. Resale also enables buyers to access more unique and vintage clothing, which is a great way to increase clothing utilisation.
Rental and subscription access models allow buyers to access fashion items once or regularly, such as monthly or quarterly without buying them outright, thus increasing clothing utilisation, as the same items can be used multiple times without being purchased again. In particular, this option increases accessibility to items with higher price points on the traditional sale market.
Another model is repairing and restoring clothing items that may otherwise be considered too worn out or damaged. This model allows buyers to reuse clothing items that may otherwise have been discarded. It helps increase clothing utilisation, as clothing items can be repaired and worn multiple times rather than thrown away.
Resale, rental and subscription represent the fastest-growing retail categories. Apparel resale is expected to grow more than 3x faster than the primary market, from $96 billion in 2021 to $218 billion by 2026. And, where consumers go, investors always follow. Since January 2020, companies in these verticals have seen investments totalling $1.6bn, including M&A.
Resale becomes new strategic priority for retailers
Retailers have historically stayed away from resale due to a lack of proven ROI. Resale often requires an upfront investment of time and resources and quantifying the success of a resale program in terms of sales or customer loyalty can be challenging. This has made it difficult for retailers to justify the initial investment and ongoing costs of resale.
Additionally, retailers have been concerned that resale might not always be consistent with their brand narratives and could lead to brand dilution. For example, if a retailer is known for producing high-end luxury clothing, offering cheaper, pre-owned versions may confuse customers and harm the brand's reputation.
There's also been a reluctance to participate in resale for fear of cannibalising new product sales. If customers can purchase a used version of an item for a fraction of the cost, they may be less likely to buy a brand-new version. This could lead to decreased sales for the retailer, negatively impacting their bottom line.
But attitudes have started to shift as brands realise that resale is a clear signal of sustainability efforts and critical to generating increased ROI. Resale provides an opportunity to reintroduce products into the brand value chains, encouraging repeat purchases and customer retention. In fact, 81% of first-time thrift shoppers say they plan to spend the same or more on second-hand items in the next 5 years. Resale can also help reinforce the long-term value of products and widen the market for luxury products by providing more affordable entry points for new buyers for high-end brands.
Somewhat surprisingly, it is actually the high-end brands spearheading the resale trend. Many of the biggest luxury retailers are now either developing their own direct resale channels or partnering with existing online marketplaces. They are well aware that aspirational Gen Z consumers could be up to 40% of the luxury market by 2030.
Valentino, for example, has started selling vintage items collected from customers in exchange for store credit. Vault, Gucci's new online concept store offers a unique selection of vintage pre-owned and refurbished items from the brand's history.
Balenciaga has partnered with Reflaunt, a leader in resale solutions that provides retailers white label technology and operations to accelerate their circular transition. Other brands are working directly with resale platforms such as The RealReal and Vestiaire Collective to develop their resale offerings.
Outside the world of luxury fashion, affordable-fashion brands are also racing to cater to Gen-Z preferences and secure a seat at the table in the growing online resale space. Depop and Vinted have online marketplaces and social shopping apps that allow users to buy and sell items from people around the world. These platforms mix eBay and Instagram, allowing users to create and customise their own online shop, follow other users, and comment on and like items.
COS, a fashion brand owned by the giant H&M Group, has launched COS Resell, an online platform that allows customers to buy and sell previously owned, authenticated COS apparel. New platforms such as Nuuly, Le Tote, Gwynnie Bee, Rent the Runway (NASDAQ:RENT) and Style Lend have also emerged to allow people access to a "digital closet" through rental or subscriptions.
The growing resale trend is also reflected in increased strategic investments and M&A in the vertical. In 2021, Kering, the second largest luxury goods company in the world after LVMH (EPA:MC) acquired a 5% stake in the online resale marketplace Vestiaire Collective. The new funding round pushed the Paris-based resale site's valuation above $1 billion.
Last year Farfetch chief executive José Neves announced plans to reposition Yoox as an "end-of-cycle and circular fashion destination" by adding resale to its offering. This followed the e-commerce megadeal that saw the company take a nearly 50% stake in Italian online fashion retailer Yoox Net-a-Porter.
Closing the loop
The market overall continues to grow. While, as we've said the resale market is expected to reach $218 billion by 2026, a growth of over $100 billion from today, this figure is still only 5% of expected revenues in 2026 and does not consider other aspects of circularity that could potentially increase the upside.
For circularity to double and remain at this level, investments need to reach $10 billion in the next five years. This could involve a combination of financial investors and strategics, with the latter acting the way banks did with the entry of fintech companies.
There are headline similarities between banks and fashion companies, particularly when it comes to their relationship with consumers and technology. Both lack knowledge of their end consumer but benefit from brand loyalty. And much like banks, fashion companies are not tech companies. They are left with a choice of either investing in companies for fashion circularity, acquiring and integrating them, or building the circularity in-house. Banks have followed all three paths to progress, and fashion brands will likely do the same.
The push for sustainability will also play out in verticals beyond circularity in the coming years. The growing importance of the resale market will continue to drive fashion houses to invest in adjacent technologies in areas such as digital labelling and traceability that will enable the better integration of the resale programs into their legacy businesses.
Ultimately, making the fashion supply chain more sustainable will become increasingly crucial for all brands as new regulations come into force and consumer pressure mounts. The industry will need to transform dirty and wasteful practices up and down the supply chain.