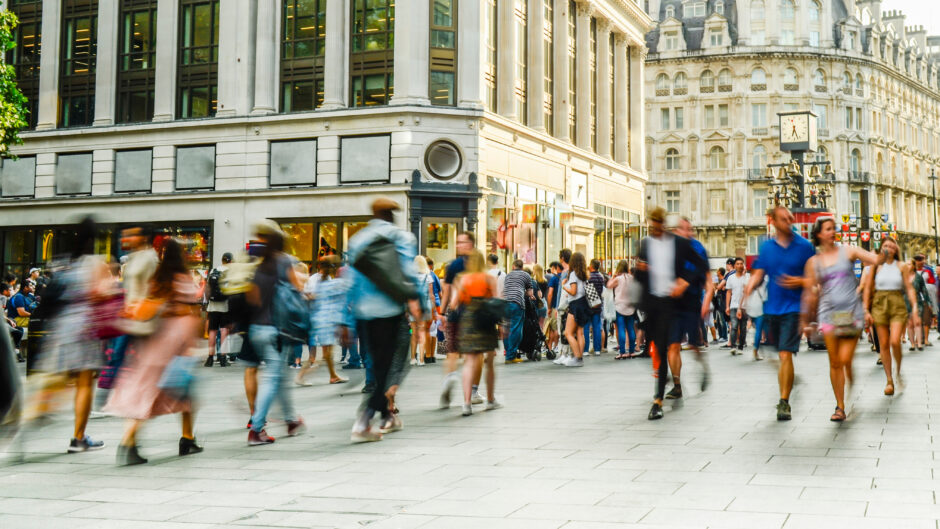 A new study found that limiting global warming to 1.5°C is currently not plausible – and we need all members of society, including corporates and consumers, to strive for deeper decarbonisation.
Corporate responses and consumption patterns have been analysed in a study on drives of social change related to climate scenarios.
Both are currently undermining decarbonisation pathways.
As they are closely intertwined, corporates and consumers can influence each other and should do so in a way that limits global warming.
Social change is essential to meeting the temperature goals set in Paris, but what has been achieved to date is insufficient, according to a new study released by Universität Hamburg's Cluster of Excellence "Climate, Climatic Change, and Society" (CLICCS). Over 60 experts came together to compile the Hamburg Climate Futures Outlook 2023. The plausibility of a 1.5°C limit to global warming – Social drivers and physical processes.
They said it is the only assessment that interlinks social sciences and natural sciences analysis to assess the plausibility of certain climate futures. Corporate responses and consumption patterns were two of the ten drivers of social change analysed in the study, which are being explored in this article.
Corporate progress can be driven by consumption patterns…
Current corporate responses undermine the social dynamics and global efforts toward deep decarbonisation. Despite a flurry of net zero pledges and science-based targets, the majority of companies are still not responding adequately to support decarbonisation.
The conditions in the corporate world are both enabling and constraining progress. For example, market-based developments tie closely with investor relations and consumption patterns, which often undervalue decarbonisation strategies. Non-market developments include many transnational initiatives supportive of corporate decarbonisation, among them the Science Based Targets initiative (SBTi) and the Task Force on Climate-Related Financial Disclosures.
There are no signs of change, however, but two parallel transnational initiatives hold potential for future transformation: the SBTi and the Race to Zero Campaign of the UNFCC. While only a small fraction of all companies is currently adopting such measures, they could gain traction among the heaviest emitters in all industries.
Via reporting and disclosure, corporate responses provide information that can be used by other members of society to enact change, such as investment or divestment decisions, climate litigation and climate protests. 
As corporations conduct business on global levels, two elements can ignite a change in corporate responses toward deep decarbonisation: transnational initiatives and consumption patterns. Transnational initiatives as intermediaries between the public and private sectors can strengthen climate-related regulation and pressure from investors and other stakeholders. 
Meanwhile, if consumption patterns move toward deep decarbonisation, corporations will follow because of their profit-seeking motivation. If net zero targets are backed by strong corporate mitigation efforts, this would provide climate-neutral goods and services to consumers, therefore influencing consumption patterns.
… but consumption patterns do not show signs of change
Current worldwide consumption patterns, the research warned, substantially undermine the social dynamics and the global efforts toward deep decarbonisation. The limited effects of changes toward low-carbon consumption patterns are expected to be further largely absorbed by the continued growth in the demand and production of carbon-intensive goods and services. 
Positive change could be driven by the implementation of climate-friendly infrastructure, increased energy efficiency, replacement of fossil fuels by renewable energy supply, some behavioural changes, increasing lifetime of products, and tackling social inequalities. 
These are nullified by several constraining conditions, such as the hegemony of growth- and fossil-fuel-based political and economic systems, unequal distribution of wealth, goods, and services, along with the institutionalisation of massive, and uneven, high-carbon consumption patterns.
The growing consumption of energy, transport, food, and garments worldwide, and especially among affluent consumers, continues to drive an increase in global emissions, while no enforcement mechanisms requiring low-carbon consumption standards have been observed.
This could be addressed by the implementation of ambitious climate-related regulations and a limitation of carbon-intensive luxury consumption. Consumption patterns could be shifted by greater awareness and research, especially if reinforced by fossil-fuel divestment and ambitious corporate responses to climate change.
Consumption patterns have an important impact on global emissions and on the dynamics of other social drivers of decarbonisation, such as corporate responses and fossil-fuel divestment. The ways in which worldwide consumption patterns evolve provide social drivers such as knowledge production, climate litigation, and climate-related regulation with important insights into what enables or constrains significant shifts in consumers' habits.
Social change more important than physical tipping points
The main conclusion of the study was that limiting global warming to 1.5°C is currently not plausible – and we need stronger action from all members of society, including corporates and consumers. There has been much focus on physical processes that may have limited consequences on the world's temperature until 2050, such as the loss of the Arctic sea ice and melting ice sheets.
"The Fact is: these feared tipping points could drastically change the conditions for life on Earth – but they're largely irrelevant for reaching the Paris Agreement temperature goals," said Prof. Jochem Marotzke from the Max Planck Institute for Meteorology.
"If we fail to meet the climate goals, adapting to the impacts will become all the more important," added Prof. Anita Engels at CLICCS. "In order to be equipped for a warmer world, we have to anticipate changes, get the affected parties on board, and take advantage of local knowledge. Instead of just reacting, we need to begin an active transformation here and now."