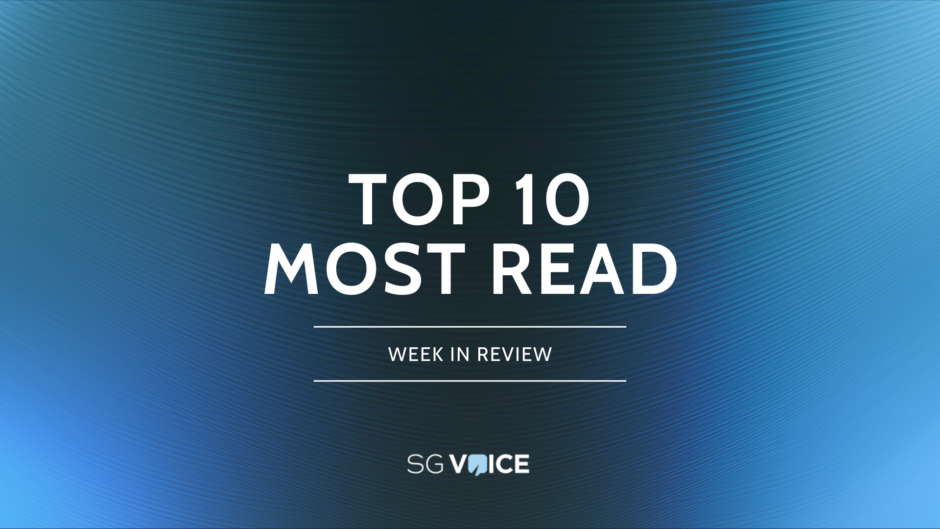 One of the big discussions this week was around the fact that the UK tax regimes are driving fossil fuel companies to invest further in oil and gas rather than the transition. This was driven by news that BP has massively increased its profits and changed its transition strategy (number 5 in this week's top story update).
Number 1: The most read piece this week, however, was on the new rules under the EU's Sustainable Finance Directive, and how they're going to be implemented in January 2023. It goes to show that there is a deep understanding of how regulatory changes, even outside your own market, are going to have a significant long-term impact on business operations, capital raising and investor attitudes.
Number 2: The second most popular piece this week was our profile on Cervest, which highlights the importance of climate intelligence for any business trying to understand the risks and challenges they face. The technology can help understand what risks are exposed to anywhere in the world.
Number 3: Building Transparency's Stacy Smedley's piece retained a top spot this week. She took a closer look at Embodied carbon and its impact on corporate sustainability. As demands increase for transparency on Scope 3 emissions, corporates are going to need to understand both embodied carbon, what it means and how to report it. She also introduced their EC3 embodied carbon in construction calculator, which can help companies deal with their building impacts.
Number 4: There was a lot of continuing interest in our piece on Verra's credibility crisis following the Guardian's analysis of phantom REDD+ credits. The story highlights the fragility of the voluntary carbon markets, especially because they are complex and so few really understand the intricacies of the methodologies and processes surrounding carbon credit certification – or what and how to purchase.
Number 5: News that BP has doubled its profit during the energy crisis, and that its strategy is to slow its pace of the energy transition, is a real concern. There is little question, however, that the UK Government's decision to allow tax reclamation on 91p in every £ invested in oil and gas makes it clear that there is no joined-up policy making on energy security, energy transition or net zero.
Number 6: On a similar note, TotalEnergies' results showed it also doubled its profits. The company's investment in oil and gas in Africa led to activists asking banks to stop providing finance for such action. New oil and gas projects are not compatible with any net zero scenarios, including those of the International Energy Agency. Out of 78 banks, financial institutions and investors only four said they would halt such finance. This highlights the fact that no one actor can succeed in achieving net zero – it needs economic, structural and behavioural change. And there are significant risks if we don't start focusing on the development of green infrastructure.
Number 7: The critical role of addressing biodiversity loss in achieving net zero was highlighted by Stacey Cougill, director and owner of sustainability consultancy Eight Versa. She explained how sustainability targets that ignore biodiversity are meaningless. She called for a legal requirement to report on biodiversity impact, as there is no business that is not embedded within the environmental systems that underpin our economy and society.
Number 8: Last week's story on American Biochar rose up the leaderboard. US-based American BioCarbon has started selling biochar CO2 removal certificates, trading on the Puro-earth marketplace. The credits are based on taking bagasse waste (from the millions of tonnes of sugar produced in the US) and turning them into biochar, to capture and store carbon while improving soil quality. The types of carbon credits available for corporates to offset emissions will continue to be of interest, as companies want to take action but also avoid reputational damage from potential greenwash.
Number 9: Our profile of environmental startup AgriSound continued to pull in readers. The startup is focused on addressing the challenges around the loss of pollinators. Given that they are responsible for billions of pounds of ecosystem services, keeping the food system functioning, it is an understandable interest. The company is combining acoustic monitoring with environmental sensors to better understand the factors causing bee and insect population decline.
Number 10: Oddly enough the last in the top ten stories of interest this week was our first top ten round-up of the previous week's stories. We'll take that as a sign that our readers find it useful and keep you up to date with the stories and concerns that are dominating the community's thoughts over the last week.