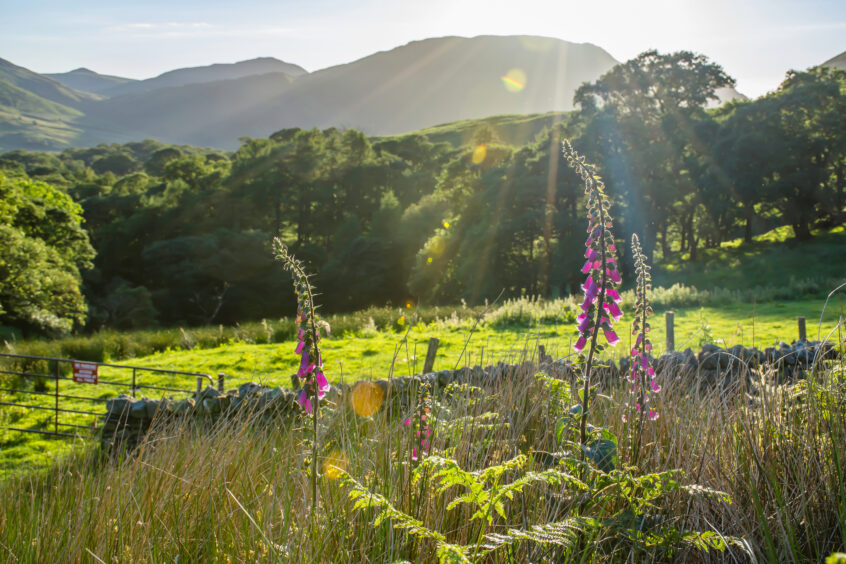 Natural England has announced the six projects that will receive a combined £4.3 million for the study of nature-based solutions. The projects should provide data for identifying best practice in land restoration and land-based CO2 sequestration.
Each project will restore a landscape of over 500 hectares and assess its potential for carbon sequestration.

 

Data gathered from the projects will help to inform future policy decisions and the development of sustainable finance mechanisms.

 

The success of nature-based solutions cannot be guaranteed, but the addition of thorough analysis could enable the most successful approaches to be adopted at scale.

 
The £4.3 million comes as part of the £12.5 million 'Nature Based Solutions for Climate Change Programme', first established in 2021.
Funded by the Treasury's Shared Outcomes Fund, it is intended to increase cross-governmental collaboration when addressing interconnected challenges such as biodiversity loss, climate change and land use conversion.  
Specifically, the funds will be used to develop the six chosen projects, and to support scientific research into nature-based solutions and green financial mechanisms. This research will be led by Natural England, with support from the Environment Agency, the Forestry Commission and the Wakehurst location of Royal Botanic Gardens Kew. 
"Many of the solutions to climate change are all around us in the natural world. From trees, hedges and grasslands that absorb carbon from the air to the peat-rich soils that hold it in the ground, there are huge opportunities to catch carbon while achieving other benefits at the same time, including increasing our ability to adapt to climate change impacts," said Tony Juniper, chair of Natural England.  
"The collective ambition to restore nature at a landscape scale, alongside the right financial incentives, will create a more resilient approach which is needed to address the urgent challenges of nature loss and climate change," added Alan Lovell on behalf of the Environment Agency. 
Nature based solutions for climate change
Each project will apply its own methods to restore a landscape of over 500 hectares and assess how carbon is captured and sequestered within its ecosystem. By covering various types of habitat, the idea is that the programme will provide a wealth of information on the effectiveness of different approaches. 
Groundwork NE & Cumbria has been awarded nearly £600,000 to assess the value of nature-based solutions in the restoration of farmed landscapes. With a particular focus on landowner collaboration, its project will cover 10 different sites including grassy, peaty and woodland habitats. 
Plymouth City Council, meanwhile, will receive around £1 million for its partnership with the National Trust on how nature-based solutions may be applied to urban environments. The National Trust has also secured funding for a separate project, through which it will restore the coastal woodland, heathland, grassland and pasture of its Watersmeet estate in Exmoor. 
More that £780,000 will go towards the Freshwater Habitats Trust's Oxfordshire–Buckinghamshire network, providing insights into carbon sequestration potential of smaller, peat-dominated wetlands, floodplains, wet grasslands and waters.  
A further £645,000 will enable Derbyshire Wildlife Trust to create wooded corridors between the Northern and National Forests. The organisation also intends to develop an economically viable programme through which local landowners may be incentivised to develop more dynamic and resilient ecosystems. 
Finally, Gloucestershire Wildlife Trust has been awarded over £417,000 to restore 500 hectares of the Severn Vale. In partnership with Hasfield Court Estate, it has already conducted a baseline survey and tailored its approach to maximise the connectivity between existing priority habitats. By creating wood pasture, orchards and grasslands, it hopes to establish supportive habitats for pollinating insects, farmland birds and protected species of bat. 
Assessing the value of nature-based solutions
The funding programme, which is expected to run until March 2024, will enable Natural England and its partners to gather a wide range of data from each of the pilot sites. This will provide valuable insights into the effectiveness of each solution, which will then be used to inform the development of robust carbon standards. 
Each project will also explore different blends of public and private finance, generating useful information on how nature-based investments can best be optimised. With the evidence of multiple case studies, the research partners hope to develop sustainable funding opportunities for future initiatives. 
In addition to the data from the projects themselves, Royal Botanic Gardens Kew will launch a new research programme at its Wakehurst location. Using drones to measure plant biomass and greenhouse gas fluctuations, the researchers will study the carbon sequestration potential of broadleaf, coppiced and coniferous woodlands. 
Data-driven success: Can the UK achieve its goals?
Nature-based solutions offer a holistic approach to a number of interconnected issues. They are expected to play a vital role in the mitigation of climate change, thanks to their sequestration of CO2, but their benefits can be observed far more broadly across the environment, the economy and society at large. 
Currently, however, nature-based solutions do not receive the support they deserve. Without a significant increase in investment, we will miss out on their potential and fail to achieve the global targets for addressing climate change, biodiversity loss and land degradation. 
Following 2022's agreement of a Global Biodiversity Framework, however, there has been a renewed interest in the protection and restoration of nature. This can be observed within the UK, where targeted policy measures and funding opportunities are rapidly emerging. 
Although this raises some hope that the Government is taking action, there is always the risk that it may be stumbling blindly behind its lofty promises. One can't help but remember that its strategy for achieving net zero has already been deemed unlawful due to its lack of a transparent step-by-step plan. 
The success of nature-based solutions cannot be guaranteed, so it could certainly be said that merely throwing money at the problem will not suffice. With careful research and consistent monitoring, however, even the smallest of efforts can yield significant results.  
With the announce of the new programme, it appears that this lesson is finally being learned. By combining its financial support with a thorough analysis, it may well prove successful in delivering its intended benefits while also providing insightful examples that can be repeated at scale.