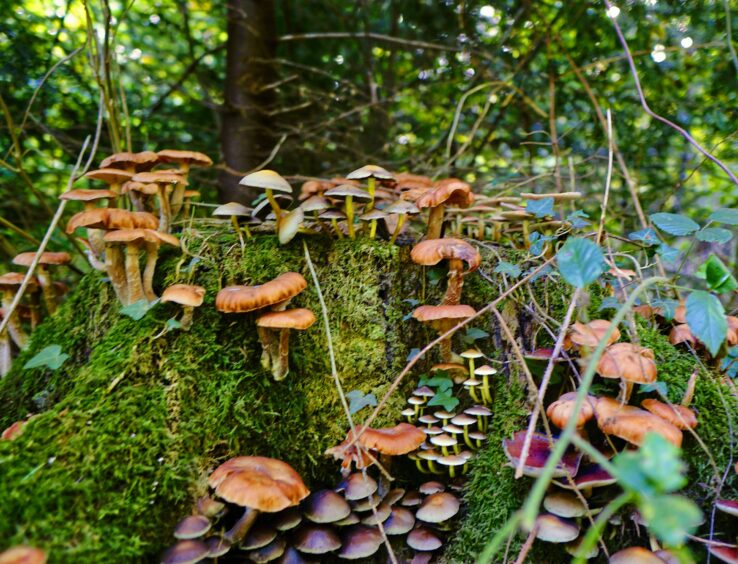 Texas-based Funga announced it has raised $4 million in a seed funding round led by Azolla Ventures. The company intends to establish carbon removal projects powered by forest fungal microbiome restoration, as a solution to both the climate crisis and the biodiversity crisis.
Funga has raised $4 million to develop its proprietary approach to increasing forest carbon sequestration through forest biome improvement.
The company says it plans on delivering carbon removal but standards around soil storage projects still have some way to go.
The development of standards around storage, longevity, additionality and integrity will be key to the sale of such credits in the global carbon markets.
The funds raised will be used for three things. Firstly to accelerate the development of Funga's proprietary software and datasets; secondly to scale the footprint of its forest microbiome restoration projects; and thirdly, through that scaling of its offering, provide a new class of high-quality, sustainable carbon removal at pace with rapidly escalating demand.
The funding followed the launch of peer-reviewed research showing that the reintroduction of wild soil microbial biodiversity can accelerate plant growth by an average of 64% across field and greenhouse studies, in turn, accelerating carbon capture.
Matthew Nordan, general partner at Azolla Ventures said: "Scientists at the IPCC have proven that we cannot solve the climate crisis without carbon removal at scale. Harnessing the relationship between forests and fungi is a pathbreaking innovation: by rebuilding the microbial networks in the soil, trees can grow faster and pull down more atmospheric carbon. We're proud to support the scientists and ecologists at Funga as they help repair the climate while enhancing biodiversity."
The UN has also warned there are increasing challenges around 'soil biodiversity and productivity leading to rapid decline in soil health, water filtration, CO2 sequestration and other ecosystem functions'.
Working with the forest biome
Funga, which was founded by ecologist and climate scientist Dr. Colin Averill, says that it is translating pioneering research into scalable climate action by rewilding the forest microbiome to accelerate tree growth and carbon sequestration.
The company says that it uses the forest fungal microbiome to improve forestry outcomes and address the climate crisis while enhancing beneficial microbial biodiversity.
This approach allows Funga to put what it calls 'the right native, biodiverse communities of mycorrhizal fungi' in the right place. Mycorrhizal fungi is basically the network. or symbiotic relationship, between funghi and plants. The idea that underpins Funga's approach is that by improving the forest fungal biome, the health and biodiversity of a forest can be improved.
It's important to recognise that not only will such an approach increase the potential amount of CO2 stored, but could play a fundamental role in improving soil health. Dr. Colin Averill, Funga's founder, said: "An entire galaxy exists below our feet, made up of millions of species of bacteria and fungi. These microscopic organisms have profound effects on forest growth and carbon capture, that until now have been overlooked as a way to accelerate natural climate solutions while also restoring essential microbial biodiversity to our soils.
"Our team at ETH Zürich's Crowther Lab has spent years documenting how these fungi ultimately affect tree growth. We've learnt that restoration of belowground fungal communities can significantly accelerate plant growth and carbon capture. We're thankful for the support of our investors that will allow our team to take this science out of the lab and into our forests, generating biodiversity and climate action at scale."
Funga plans sequestration of 3 billion tons of CO2
Funga recently established its first microbiome restoration projects in Lexington, Georgia in partnership with Conservation Resources. Over the next 18 months, Funga plans to establish an additional 2,500 acres of forest microbiome restoration projects within the loblolly pine footprint of the southern United States.
The company's goal is to sequester at least three billion tons of carbon dioxide through rewilding forests by 2050. Funga will measure how much additional carbon dioxide is captured as a result of forest microbiome restoration and will make this available to corporate buyers as part of their carbon removal portfolio.
Shea Flanagan, Director of Sustainability and Strategy at Conservation Resources said, "As an organization that has dedicated itself to sustainably stewarding over one million acres of timberland and farmland across the US for environmental impact outcomes, we're excited to be partnering with Funga to build native biodiversity back into an initial 2,500 acres of managed forests. Doing so will transform these landscapes to act as reservoirs of belowground fungal biodiversity. This breakthrough innovation aligns with our commitment to meaningfully restore and enhance soil health across the lands that we manage, resulting in more intact ecosystems and improved forestry outcomes."
When does carbon storage become carbon removal?
According to research from both the IPCC and the IEA, nature based climate solutions are currently the only strategies capable of scaling fast enough to achieve near term carbon removal goals.
Research from the journal Science highlights that rewilding the soil of managed forests can not only increase carbon sequestration, it will also restore degraded forest ecosystems and provide improved biodiversity outcomes.
The real challenge however will be the ongoing debate about the integrity of the voluntary carbon markets, and the extent to which such carbon removal projects qualify for use in the global carbon markets under Article 6 of the Paris Agreement. While there has been a lot of focus on building up soil health of agricultural land, rewilding and reforestation, there has been less focus to date on the forest biome, and mycorrhizal funghi in particular.
There are still new standards being released for the certification of new approaches to carbon offsets, but the market is reeling from accusations that many of the credits certified under REDD+ by Verra could have made no effective difference to global emissions.
Clarity, integrity and transparency certification, monitoring and verification are going to be necessary if Funga's credits will play a significant role in robust offsetting of emissions by corporates or countries.