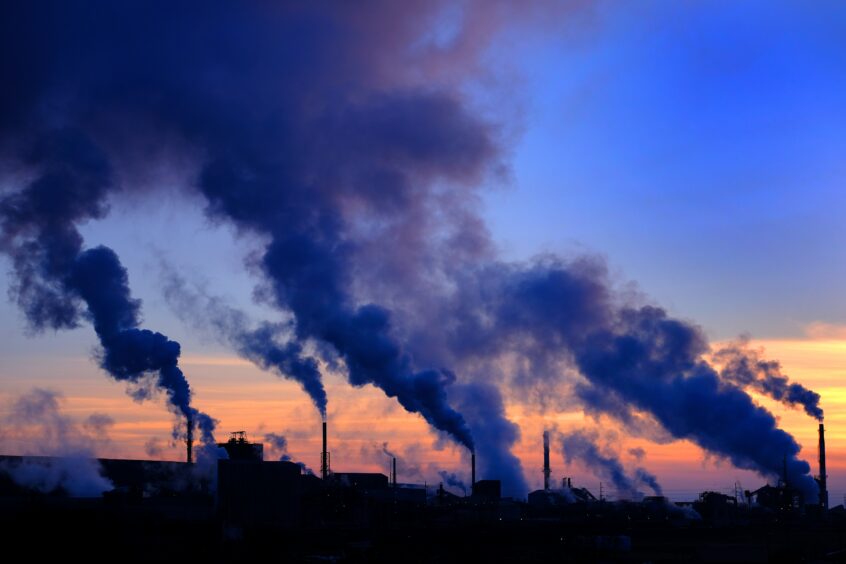 Fossil fuel subsidies reached an all-time high of over $1 trillion in 2022, driven by rushed responses to rising energy costs.
Despite international commitments to the phase-out of fossil fuel subsidies, the International Energy Agency (IEA) has revealed that their use continued to rise during 2022.

 

Governments have focused on providing short-term protection from energy price hikes, leading to an increase in policy measures that conflict with climate goals.

 

Policymakers must support long-term structural solutions if they are to deliver the transformative changes required.

 
According to the IEA, global subsidies for natural gas have more than doubled, rising from $141 billion in 2021 to $346 billion in 2022. Oil subsidies have increased by 85%, while coal subsidies have tripled. 
Overall, fossil fuel consumption subsidies reached a record-breaking high of over $1 trillion. This comes in direct contradiction to 2021's Glasgow Climate Pact, which called on international governments to phase out their use in support of the net zero transition. 
Rising energy costs drive spending on fossil fuels
In its latest analysis, the IEA explored how the global energy crisis has impacted the use of fossil fuel consumption subsidies. It found that governments had adopted a variety of measures to protect their communities from rising prices, most commonly by offering fixed end-user tariffs or by introducing caps on fuel and electricity costs. 
At the same time, several subsidy reform programmes that had been showing some degree of success were halted in their tracks. In Egypt, for example, electricity subsidies that were set to be phased out by the end of the financial year were instead extended indefinitely. 
Almost all of the consumption subsidies identified by the IEA were found within emerging and developing economies, particularly those that are exporters of fossil fuels. In more advanced economies, most notably throughout Europe, government interventions did not necessarily meet the IEA's criteria as average end-user prices remained higher than market-based values. 
Nonetheless, these countries had also taken measures to limit the effects of the energy crisis. The IEA had previously studied these measures in December 2022, reaching the conclusion that an extra $500 billion had been spent on the reduction of energy bills in addition to the consumption subsidies of other nations. 
Indeed, the Energy & Climate Intelligence Unit has calculated that the UK Government spent £60-70 billion on natural gas between February 2021 and February 2022, at least £50 billion more than in the average year. These estimates are based not just on the wholesale cost of gas, but also on the fiscal resources devoted to consumer support schemes. 
Fossil fuel subsidies contradicting climate goals
The IEA's research suggests that the majority of these measures were poorly designed. Although in some cases they were able to provide partial protection against rising costs, they simultaneously allowed fossil fuel resources to compete against cleaner alternatives. 
This support of the fossil fuels industry comes in direct contradiction to global climate goals. With scientific consensus on the need to phase out production and halt any future expansion, there can be no doubt that the continued use of fossil fuels is standing in the way of the Paris Agreement. 
Governments are clearly aware of this dilemma, with the Glasgow Climate Pact demonstrating their commitment to the phase-out of fossil fuel subsidies. When faced with a global energy crisis, however, these commitments appear to have been forgotten. 
Indeed, rising energy costs have highlighted the political challenges of balancing climate goals against social and economic wellbeing. As policymakers have attempted to protect their communities from rising energy costs, their increased use of fossil fuel subsidies has directly impacted their ability to achieve their climate targets. 
"In an energy crisis, governments prioritise shielding consumers from damaging price impacts over commitments to phasing out subsidies. This was very visible in 2022 and resulted in a sharp rise in fossil fuel consumption subsidies and other measures to limit the impacts on energy bills," the IEA explained. 
"This reduced hardship but diminished the incentive for consumers to save or to switch to alternative – and cleaner – sources of energy, thereby delaying a lasting resolution of the crisis. It also drained public funds that could have been spent in other areas, including on clean energy transitions." 
Short-term measures vs long-term solutions
The IEA is not the first to explore this issue, with the World Economic Forum having already identified trade-offs between the short-term risks of rising energy costs and the long-term consequences of failing to address the climate crisis. A worrying narrative has emerged, fuelled by vested interests, through which fossil fuels are being championed as a reliable solution to today's problems without any consideration of their future impacts. 
To avoid these trade-offs, governments must channel their investments into more appropriate solutions such as demand-side management, improved energy efficiency or the expansion of renewable resources. If they were able to spend over $1 trillion on fossil fuel subsidies, one has to believe that a simple reallocation of capital could make a significant difference. 
Furthermore, there is evidence to suggest that investing the same amount in more sustainable options would deliver greater returns in the long run. Studies have shown that green solutions are faster at delivering energy cost savings, while also creating more job opportunities and accelerating economic growth. 
With this in mind, the IEA has concluded its report with the lessons that may be learned from 2022. It warns that the manipulation of fossil fuel prices is not the best way to deliver the energy transition, as such measures tend to be rushed and imbalanced with no guarantee of positive outcomes. 
It added that: "high fossil fuel prices hit the poor hardest, but subsidies are rarely well-targeted to protect vulnerable groups and tend to benefit better-off segments of the population. This was demonstrated again in 2022, as the political priority to respond quickly often overrode the more painstaking task of directing support where it was needed most." 
"Resources are best deployed in promoting changes that provide lasting protection against volatile fuel prices," the report recommended. "This means anchoring market-based prices in a broader suite of policies and measures that enable cleaner choices by households and industries. This should make high-efficiency and low-emissions equipment and services readily available, and help poorer consumers to manage the upfront costs of these investments." 
Ultimately, the IEA is calling for a more targeted approach, enabled by prior investment in data collection and the development of effective cash transfer mechanisms. By shifting from a focus on emergency relief to structural change, there is some hope of delivering the systemic transformation required.