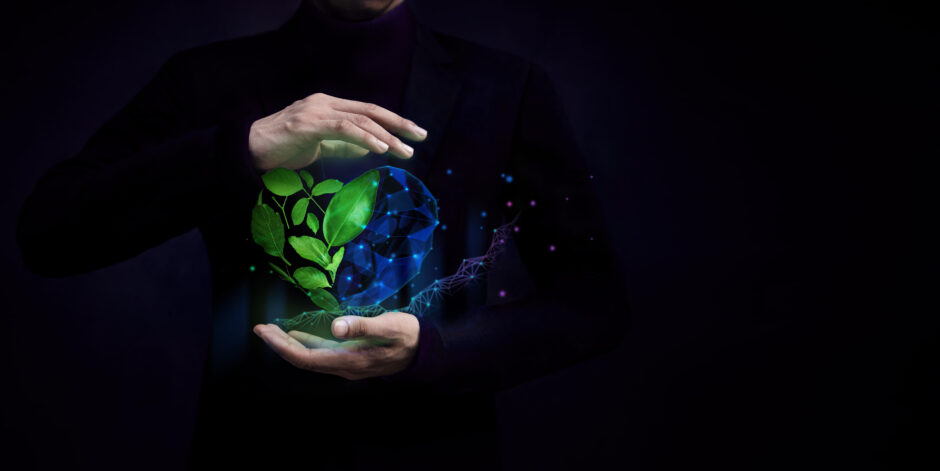 Business leaders are growing more aware that achieving or missing ESG targets will significantly affect the corporate landscape, according to researchers at Nyenrode Business University.
Organisations worldwide are facing more stringent regulations on ESG disclosure.
Even though ESG is heavily criticised, experts believe it is here to stay.
Companies that do not jump on board early risk being pushed by legislation and supply chain bottlenecks.
According to Dr Jeroen Veldman, professor of corporate governance at Nyenrode Business University, corporations must be aware of new legislation demanding more detailed ESG reporting, such as the EU Corporate Social Reporting Directive. He said that proactive engagement offers significant advantages, with five issues emerging as crucial.
ESG is central to the development of a market-led response to systemic risks.
Core actors in the domain of corporate governance, including investors, governments, standard setters and central banks are becoming increasingly concerned about long-term systemic risks related to 'business as usual'. The EU estimated that this approach will lead to a 3-4°C increase in global average temperature, which presents massive risks to markets, market institutions and the private sector. 
This macro-economic threat led the bloc to adopt the Green Deal, which seeks to make these risks measurable, reportable and comparable. It is therefore expected to shift significant amounts of investments to more sustainable business models. As such, the desire to enable a market-led response to systemic risk will lead to the development and adoption of a new institutional framework across finance, company law and accounting, according to Dr Veldman.
ESG is developed and pushed by core actors in corporate governance
In the world of investing, ESG was conceived to cover the full set of risks related to business models on a long-term timescale. As such, the development of standards that incorporate ESG is driven by the actions of core actors in corporate governance.
ESG is still under development
ESG is a much-criticised construct for two main reasons, according to Dr Veldman.
Firstly, because ESG is a risk-adjusted investment lens for financial actors, standard setters typically treat it as an 'agnostic' concept, which delivers information in three separate thematic areas. Because this information cannot be easily aggregated, a company such as Tesla (NASDAQ:TSLA) may score well in the environmental domain, but does not achieve stellar scores across all three domains. Likewise, a company that does badly in one domain may still achieve a good overall ESG score. Treating ESG as a single or compound concept is, therefore, likely to provide a skewed picture, the research said.
Secondly, ESG is prone to what is known as 'alphabet soup'. Although its standards and reporting tools have been under development since 2004 onwards, there is still a lot of discussion on the intended audiences, topics and time-frames for ESG disclosures and relatedly, about the content, scope and comparability of ESG standards. Both types of critiques have recently led commentators to argue that ESG reporting should be limited to a much smaller set of issues.
ESG is good for business
Despite ongoing debates and criticism, it is very likely that ESG is here to stay for two key reasons, Dr Veldman argued. Firstly, better ESG scores have been correlated with better corporate performance and more innovative capacity; improved risk management and more stakeholder trust, translating into consumer, employee and public procurement preference as well as investment resilience and outperformance. There is also growing pressure from various stakeholders for the adoption of and disclosure of ESG issues. Secondly, the early development of a clear institutional framework helps create clarity with regard to expectations and time horizons regarding the future 'level playing field' and associated incentives for frontrunners and disincentives for laggards.
The early bird catches the worm
With ESG standards and regulations still under development, there is limited knowledge of and a passive or 'compliance' mentality with regard to adoption, according to Dr Veldman. But with ESG standards linked to the agency of core actors in corporate governance and to positive outcomes for companies, it is worthwhile to adopt a more forward-looking approach, he noted.
As global environmental and social crises worsen, higher ESG standards will be demanded. Companies that do not jump on board early risk being pushed by legislation and supply chain bottlenecks. This helps streamline and secure the continuity of the production and supply chain, and the development of successful new business and financing models. Key to this early anticipation is the development of strategic partnerships and ecosystems where to share experiences and best practices.