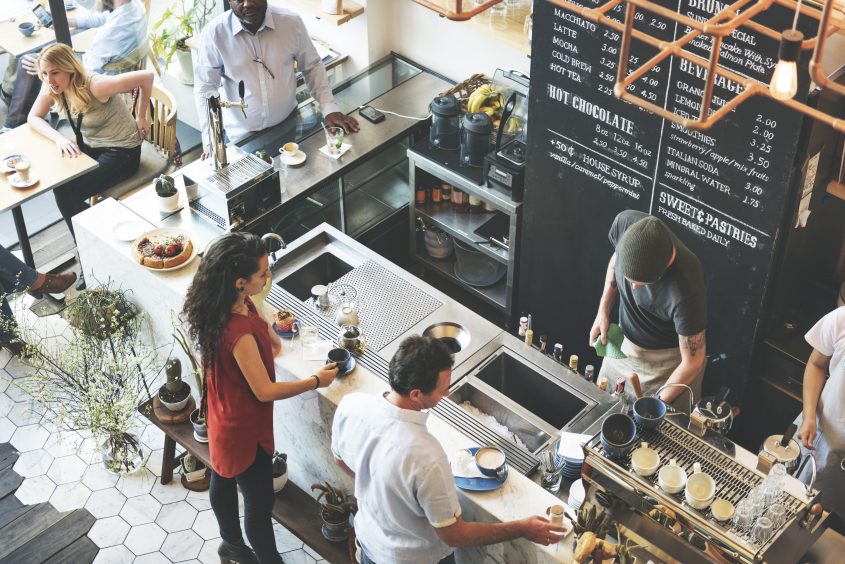 Amazon (NASDAQ:AMZN) and Planet Mark have called on the UK Government to provide resources to help small and medium-sized enterprises (SMEs) become more sustainable, which in turn can help the country meet its own net zero goals. 
Amazon and Planet Mark have proposed that the UK Government establishes a 'Net Zero Resource Hub' for SMEs.
Of the nearly six million SMEs in the UK, which make up 99% of all businesses, 4.5 million have not yet set net zero targets.
Research showed that SMEs are ready to do their part to decarbonise but lack the resources and support, which suggests the UK needs to do more on the policy front to meet its net zero goals.
The UK's slow progress in implementing adequate climate change and energy transition policies is costing households and businesses, risking to jeopardise the country's commitment to achieving net zero emissions by 2050.
In order to meet its targets, the UK will need to accelerate investments and step up its policy-making efforts on combating climate change. Amid various calls from industry actors, Norway-based DNV said that the UK is not likely to meet its "legally binding 'Net Zero by 2050' target", and "will also fall short of its nationally determined contribution commitment for 2030 under the Paris Agreement".
What are Amazon and Planet Mark asking the UK Government to do?
UK-based sustainability certification firm Planet Mark and Amazon are calling on the UK Government to take urgent action to help SMEs become more sustainable. They are asking for the creation of a government-backed resource hub, which would serve to raise awareness of the role that SMEs can play in achieving national targets. It would facilitate access to funding and give them a platform to influence legislation that could impact their businesses during the transition. 
In a series of roundtable meetings across the US, Amazon and Planet Mark gathered feedback from leaders of over 40 SMEs, academics, independent consultants and industry bodies, which informed the list of recommendations being made to the UK Government.
Allowing SMEs to provide input on net-zero policy development at the regional and national level may enable them to better comply with reporting and regulatory requirements related to net zero. Establishing clear requirements and timelines for compliance would also enhance the ability of small businesses to achieve their decarbonisation plans.
The two companies said that net zero regulation should include financial incentives for small businesses to help them plan and assess their financing needs to deploy low-carbon solutions. Specific suggestions included providing green tax incentives and facilitating investment in innovative low-carbon products and services. 
As part of the supply chain of larger businesses, including SMEs in compliance and regulatory emissions reduction guidelines would also help to coordinate decarbonisation across entire value chains. Large companies should also support SME partners by sharing knowledge, resources and guidance.
John Boumphrey, UK country manager at Amazon, said: "We also have an opportunity and responsibility to lead by example, and encourage partners, such as the small business community – many of whom sell on Amazon, or use our products and services – to address the climate crisis and solve the challenges of decarbonising our economy."
Does the Government know what SMEs need?
The government-sponsored Net Zero Review report, published in January 2023, established that SMEs are willing to do more to achieve net zero but face barriers in doing so. A major finding was that they lack the capital to make upfront investments in decarbonisation, which is further compounded by a prolonged payback period, given the lengthy timelines involved.
The review recommended that the Government help small businesses reduce energy costs in rented premises by coordinating between landlords and business groups, as well as setting up a mentoring programme to help micro businesses and the self-employed develop their own net zero plans.
A further recommendation was that the Government should launch a 'Help to Grow Green' campaign, which could build on the UK Business Climate Hub, by offering SMEs vouchers, in addition to information and resources, to invest and plan for their transition by 2024. 
How does this affect the UK meeting its net zero goals?
While the findings of the Net Zero Review acknowledged the need to enable SMEs to participate in the transition to net zero, the recommendations provided by Planet Mark and Amazon suggest a lot more needs to be done in terms of policy to make this happen. 
With SMEs making up 99% of all businesses in the UK and 75% lacking net zero targets, meeting the country's nationally determined contributions and its environmental goals will require their inclusion. Lapses in the UK's energy policy, which is a key component of its path to achieving net zero, have been cited by various studies as a big risk, hampering the country's environmental efforts.
For example, slow progress in implementing policies has led to higher energy costs for households and businesses, while inadequate investment in energy infrastructure will require further spending on power generation, the electrical grid, EV charging infrastructure and other areas to enable its energy transition.
What is needed is a clear implementation plan from the Government that delivers the energy transition for all elements of the economy, and in every part of the country. This will require building resilience in supply chains, which will be dependent on providing the necessary resources and investment for SMEs, considering their weight in the economic value chain in the country.