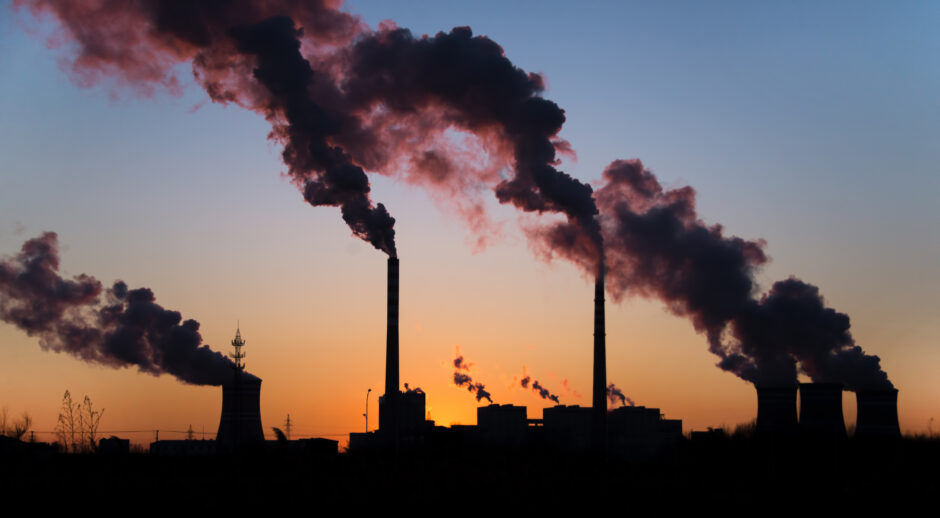 A new roadmap calls for up to £9bn of investment to help decarbonise Scottish industrial sectors, but again highlights the essential role of the Acorn project in the cluster's approach.
The Scottish Net Zero Roadmap roadmap lays out potential scenarios to tackle major emitters and support Scotland's commitment to achieving net zero emissions by 2045.
It is based on 28 industrial sites, including most of the top 25 largest emitters in the country accounting for the majority of Scotland's CO2 emissions.
The roadmap called for investments of £6-9 billion, expected to support 5,000 jobs per annum and deliver a wider economic impact of some £21bn for Scotland.
Launched on Tuesday in Edinburgh by alliance group NECCUS, the Scottish Net Zero Roadmap (SNZR) roadmap – affectionately known as 'sneezer' – lays out potential scenarios to tackle major emitters and support Scotland's commitment to achieving net zero emissions by 2045.
Yet with all routes requiring a sizable rollout of carbon capture and storage (CCS) and/or hydrogen, Scotland's fortunes rest heavily on support for the north east's Acorn project – an update on which was promised "by the end of the month" by MP John Lamont.
Providing a development route for the wider Scottish Cluster project, the SNZR is based on 28 industrial sites across the country, spanning 14 local authorities and 11 sectors including power, cement, petrochemicals and oil and gas.
Backers include Grangemouth operator Petroineos, as well as the likes of Shell, Harbour Energy, SSE and SGN.
The cluster includes most of the top 25 largest emitters in the country which collectively accounted for around 76% – roughly 8.6 million tonnes – of Scotland's industrial CO2 emissions in 2019. Collectively the cohort employs over 6,000 people and generates gross value added (GVA) to the Scottish economy of over £740m per year.
Scenarios envisioned in the report range from the favoured 'infrastructure-led' approach – which would generate "maximum impact" in the shortest time – to pathways reliant on regional and national hydrogen economies, to one in which renewable electricity is more abundant. Each is assessed in terms of its emissions profile, energy use and cost.
However, the authors note that one of the primary key actions to deliver net zero in any  case will be to support the Acorn scheme in establishing "an initial focal point" for the roadmap.
This is closely followed by a call for investment in CO2 pipeline infrastructure or in CO2 shipping routes, alongside capital for hydrogen manufacturing and transport, to link the nascent supply chain with industrial users.
And in all scenarios, direct air capture and storage (DACCS) capacity of at least 500,000 tonnes per annum will be required to support residual emissions or remote sites that cannot be fully decarbonised.
The report estimates the total cost of these actions at £6-9 billion, but says doing so could support an average of 5,000 jobs per annum between 2023-2045, delivering a wider economic impact of some £21 billion for Scotland.
"This is a significant challenge for the cluster to deliver, but also a massive business opportunity for local supply chains," the authors note.
Acorn timeline 'substantially shapes' pathway
Yet the fate and timing of the Acorn project looms large over the SNZR findings.
"To build momentum, the SNZR cluster needs an attractive starting point. The existing Acorn deployment project and related storage asset offers an appropriate route to initiate cluster decarbonisation and to capture impactful quantities of CO2 from the late 2020s," the report adds.
This would be closely followed by a decision on a main north-south feeder pipeline to enable the movement of CO2 from major emitters into offshore sequestration.
It notes that the start of Acorn operations "substantially shapes the pathway" for decarbonisation.
"A later start means less time for scale-up of the Acorn project and offers more risk in terms of parallel dependent projects. Ultimately this could mean smaller emitters cannot find solutions by 2045, in which case DACCS or BECCS grow in importance."
Last week, Chancellor Jeremy Hunt confirmed £20bn of support for CCS technology across the UK, though no further details were given as to support for the north-east's role. Budget papers said a shortlist of eligible projects for the first phase of CCS deployment would be announced "later this month".
In his opening keynote speech at the launch on Tuesday, Parliamentary Under Secretary of State for Scotland John Lamont reiterated that commitment, though said "it would be wrong to speculate on what that announcement might be."
"But let me say this: the UK government has already injected £40m into Acorn and we in the Scotland Office have been happy to amplify Acorn's voice throughout the wider world," he added.
He said the £20bn commitment offered as part of the Spring Budget was "a huge vote of confidence in the sector's ability to deliver real-world solutions."
NECCUS pledges progress
Commenting on the roadmap's release, NECCUS CEO Ronnie Quinn said: "The launch of the SNZR report represents a significant amount of work from a broad range of stakeholders. Scotland's net zero target is ambitious, and this report is a crucial step in identifying the challenges we face and the opportunities we have to reduce emissions across Scotland's industrial sectors.
"I look forward to discussing how we can work together to turn the report's recommendations into action."
Closing the event, NECCUS operations manager Mark Hughes said his organisation would continue to drive implementation.
"This isn't a roadmap to sit on a shelf and gather dust – it needs to translate into positive action," he told delegates.
"We need to move forward from action plans and pledges and we need to do the work – and that's where NECCUS will step in and take this forward with our partners."
As to how fast that work can happen – and the scenario outlook for Scotland's industrial emitters – all eyes will now turn to the Track 2 update later this month.