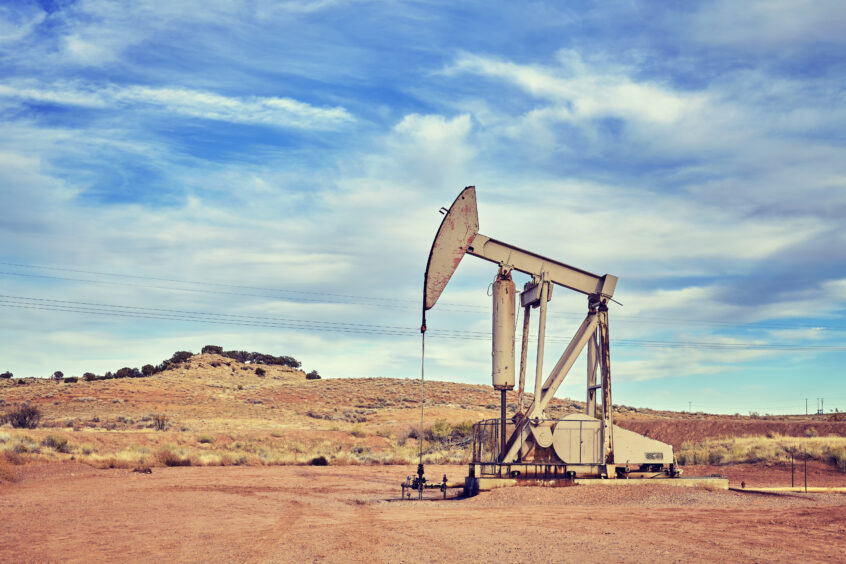 InfluenceMap has produced evidence of the US fossil fuel sector's involvement in pushing an anti-ESG stance in mainstream discourse.
Organisations part of the US fossil fuel industry have been lobbying to outlaw ESG in certain US states, and continue to support the anti-ESG debate.
This movement has affected the strategy of financial services actors and the development of climate policy.
ESG is a risk-adjusted investment lens and banning it is already causing significant financial harm to private citizens and the economy.
InfluenceMap has published a briefing analysing the involvement of the fossil fuel industry in the anti-ESG political movement in the US, from the movement's inception to the present. Read our explainer for background information on the politicisation of ESG.
The anti-ESG debate persists
While the movement is now being propagated by elected officials, pundits, and think tanks, the fossil fuel industry was "instrumental" in triggering this concept into the mainstream, according to InfluenceMap. The think tank collected some evidence of the sector's early involvement in bill writing and distribution, as well as its continued support for state-level bills and model policy. 
These anti-ESG views are now firmly a part of the mainstream political landscape in the US. In March 2023, Florida Governor Ron DeSantis launched an 18-state coalition to "fight against Biden's ESG financial fraud". Texas, West Virginia, Kentucky, and Oklahoma have published lists of restricted financial institutions. 
Meanwhile, President Biden's first veto was used on an anti-ESG measure. While other actors have stepped in against this Republican-led attack, the fossil fuel industry, which has been proven to have spread climate disinformation on multiple occasions, has continued to support these efforts. 
How did the fossil fuel industry influence politics?
Organisations distributed the first anti-ESG bill to legislators, framing the legislation as the beginning of a national campaign to combat "discrimination" against energy companies by investors and financial institutions. 
For example, the West Virginia Coal Association sent a draft of an anti-ESG bill, which appeared to be drafted by coal producer Alliance Resource Partners, to West Virginia Delegate Zack Maynard, who subsequently introduced the HB 3084 legislation. Lobbyists representing American Consolidated Natural Resources and Arch Resources were also on the email thread, which InfluenceMap obtained through a Freedom of Information request.
In March 2021, the lobbyist from Alliance Resource Partners emailed the head of West Virginia pensions and retirement committee, writing that HB 3084 is "part of a multi-state initiative to counter back against corporate cancel culture specifically ESG". He also attached a white paper which was authored for the Texas Public Policy Foundation's Life:Powered initiative by Bud Brigham, who has served on the National Petroleum Council. In the white paper, which characterises ESG investing as a campaign to "bully business into divesting from fossil fuels", Brigham writes that "the climate catastrophist view is based on questionable science," and "fossil fuels have helped America become a world leader in many areas, including environmental quality". 
Texas SB 13 had support from the Texas Alliance of Energy Producers, Texas Oil and Gas Association, Permian Basin Petroleum Association, Texas Independent Producers and Royalty Owners Association, and DoublePoint Energy, among others. Ohio's SB 6 was supported by the Ohio Coal Association and Ohio Oil and Gas Association. In its testimony, the Ohio Coal Association writes that "energy producers like us have been the prime targets of the ESG movement". 
Mike Cope, formerly president of the Ohio Coal Association, confirmed the findings. He told SG Voice: "While I was there we vehemently opposed ESG and were working with the Ohio General Assembly to outlaw it in Ohio."
Finance and climate policy are affected
As a result of this movement, some financial institutions have tempered their climate ambitions. After major US banks threatened to leave the Glasgow Financial Alliance for Net Zero's Net Zero Banking Alliance due to "legal risks", the group subsequently softened its rules regarding the phase-out of fossil fuel investments by members. 
In December 2022, Vanguard left the Net Zero Asset Managers initiative amid an inquiry from Texas about the company's ESG practices. There is evidence that this trend may be spreading beyond the US, according to InfluenceMap, as Munich Re and Zurich withdrew from the Net Zero Insurance Alliance.
In addition to promoting anti-ESG policies, anti-ESG proponents have targeted sustainable finance policies in the US. The State Financial Officers Foundation, a group that works to "help state financial officers develop and implement free-market, pro-growth policies", successfully coordinated opposition campaigns against two of Biden's nominees for financial regulatory positions, Saule Omarova and Sarah Bloom Raskin, citing Raskin's support for policies that "would place the U.S. reliable energy supply at risk". 
SFOF has also opposed climate-related financial risk policies at the Office of the Comptroller of the Currency and the Federal Deposit Insurance Corporation, and sent a letter to the Securities and Exchange Commission urging it to withdraw its proposed climate disclosure rule, asserting that it would violate the First Amendment and fall outside of the Commission's authority. According to reports, SEC chairman Gary Gensler is considering scaling back the rulemaking, signalling that a "primary concern is the wave of lawsuits that are expected to challenge the rule once it's finalized".
ESG investing is just investing
While this anti-ESG rhetoric continues, damaging the finances of private citizens who have no say in the matter, it is essential to remember that ESG is just an investment lens used to manage the risks posed by climate change and shifts in society.
According to Andrew Behar, chief executive of non-profit advocacy group As You Sow, ESG investing is just investing. In fact, many business leaders and institutional investors publicly support ESG, despite the potential political blowback, as they cannot do their jobs without the risk assessment framework.
Sheldon Whitehouse, the Senator from Rhode Island, commented on the InfluenceMap findings: "As I have been saying, and as this shows, the anti-ESG nonsense is fossil fuel 'theater in the wild.' It has actors, scripts, directors and producers, like a Broadway show; this one is just way, way, way off Broadway."
"Nobody in finance went 'woke'; what happened is that long-predicted climate threats became so real that fiduciaries had to report the risks. So the fossil fuel industry created the whole 'woke ESG' production to push against fiduciaries discharging due diligence obligations about the climate threat. These are not good people."