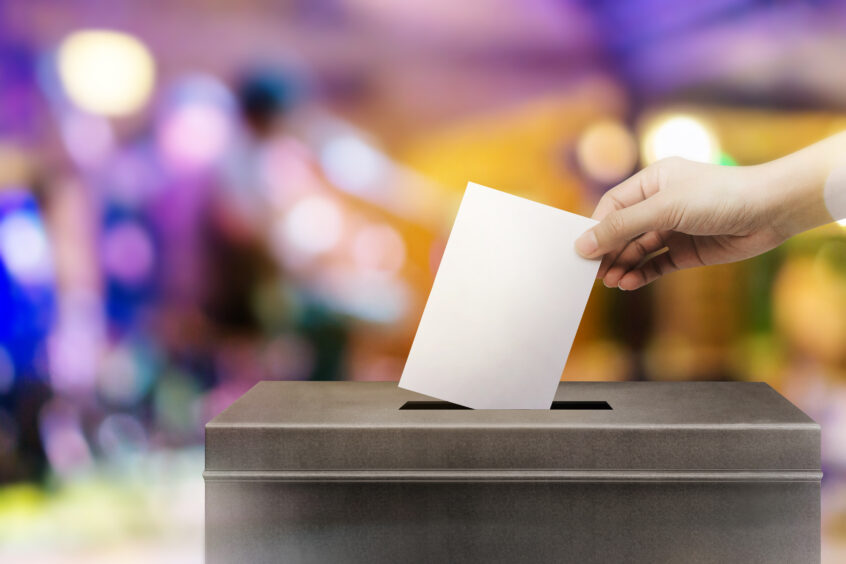 Investment managers have not been voting in favour of biodiversity proposals over the last decade's proxy seasons, raising questions over their engagement policies.
Between 2010 and 2022, only 38% of funds' votes were in favour of biodiversity proposals.
Many shareholders did not provide a rationale for their votes, in contrast with the fact that engagement is widely recognised as a superior approach to divestment.
Considering that voting is a major part of the engagement strategy, funds should either support biodiversity proposals or provide justification for rejecting them.
In a paper published in February 2023, Planet Tracker analysed 26,500 votes submitted by over 7,700 funds on the 38 biodiversity proposals from 2010 to the end of 2022. The non-profit financial think tank has now taken a step further and examined the reasons given by investment managers for voting either for or against these proposals. 
Biodiversity votes in numbers
Of the votes cast on biodiversity proposals, 38% were in favour. The remaining 62% votes were cast against, the voter abstained or simply did not vote. 
In some instances, the more diligent funds gave the reasoning behind their voting decision but this included only 7%, nearly 1,900, of the total votes submitted. Sustainable or ESG funds represented only 3% of the total number of votes submitted. Three-quarters of the time, these funds voted in favour of biodiversity issues, but 20% still voted against measures to limit deforestation.
Even though trends among the sustainable and ESG funds were disappointing, 97% of the votes cast on these biodiversity proposals were from other funds, such as those without an explicit ESG or sustainability objective. This means that sustainable funds have little impact on the outcome of the vote.
What is the reasoning behind the votes?
Planet Tracker found that many shareholders did not provide a rationale for their votes. Of those investment managers recording a comment when voting in favour, the gathering of more information on the potential impact of biodiversity-related issues was the top reason by far.
Those voting against argued that such proxies were overly prescriptive, already in reports, or provided insufficient shareholder benefit. When comparing the rationales, more funds recorded reasons when voting in favour – 477 funds for the top-ranked reason – compared to those voting against – only 33 provided a reason for voting against the top-ranked one.
Indeed, a deeper analysis of some of the largest asset managers globally – BlackRock (NYSE:BLK), Vanguard and SSGA (NYSE:STT) – showed that none recorded the rationale for their voting and that their sustainability/ESG funds voted against biodiversity proposals 80-100% of the time.
Out of the 26,587 fund votes that were analysed, only 7% of funds provided reasons for their voting behaviour for biodiversity-related proposals. Planet Tracker said that investors should reasonably expect investment managers to provide brief reasoning for their voting actions – but the vast majority of investment managers seem to disagree. 
BlackRock, which has recognised the importance of evaluating companies' management of nature-related factors in its US proxy voting guidelines, declined to comment. Vanguard and SSGA were contacted for comment.
Stronger action is needed
According to Proxy Preview, which has reported on the votes proposed for the 2023 proxy season, three of the eight deforestation proposals for this year have already been withdrawn by Costco Wholesale (NASDAQ:COST), Hormel Foods (NYSE:HRL) and United Natural Foods (NYSE:UNFI). 
The remaining votes are asking companies for a report on how they can achieve deforestation-free commodity supply chains by 2025, with some asking for independent verification. The five remaining votes will take place at Cheesecake Factory (NASDAQ:CAKE), Kraft Heinz (NASDAQ:KHC), Papa John's (NASDAQ:PIZZA), Pilgrim's Pride (NASDAQ:PPC) and Texas Roadhouse (NASDAQ:TXRH).
"The upcoming proxy season presents an opportunity for investors to show they support important biodiversity proposals, something which their policy documents often suggest they already do," Planet Tracker said.
Climate change features high on the agenda, according to Morningstar, as investors consider global warming as a major investment risk and are therefore demanding better disclosure. Shareholder resolutions on climate started appearing in earnest in 2021, when 31 such resolutions were voted on. This number more than doubled to 77 in 2022.
Biodiversity, however, is not receiving the same level of attention despite all the recent talk about nature, which intensified after the landmark Global Biodiversity Framework was agreed upon at COP15. Half of the world's GDP, equating to $44 trillion, is moderately or highly dependent on nature, but biodiversity proposals remain sparse at annual shareholder meetings. Moreover, business leaders still seem to not recognise biodiversity collapse as a near-term threat, nor do they consider themselves responsible for addressing nature risks.
Asset managers have argued that engagement rather than divestment is a superior approach. Considering that voting is a major part of this strategy, funds should either support biodiversity proposals or provide justification for rejecting them.
"Reasons to support biodiversity proxies, particularly proposals to limit deforestation, appear obvious. Those asset managers which publicly declare their opposition respond that such proposals are overly prescriptive, the corporate already reports or has a policy, or there are insufficient shareholder benefits," Planet Tracker concluded. "However, these reasons can conflict with public statements from the investment managers or are simply misleading. And how managers can argue there are insufficient shareholder benefits – recall that all economic activity is dependent on nature to some extent – is astonishing."