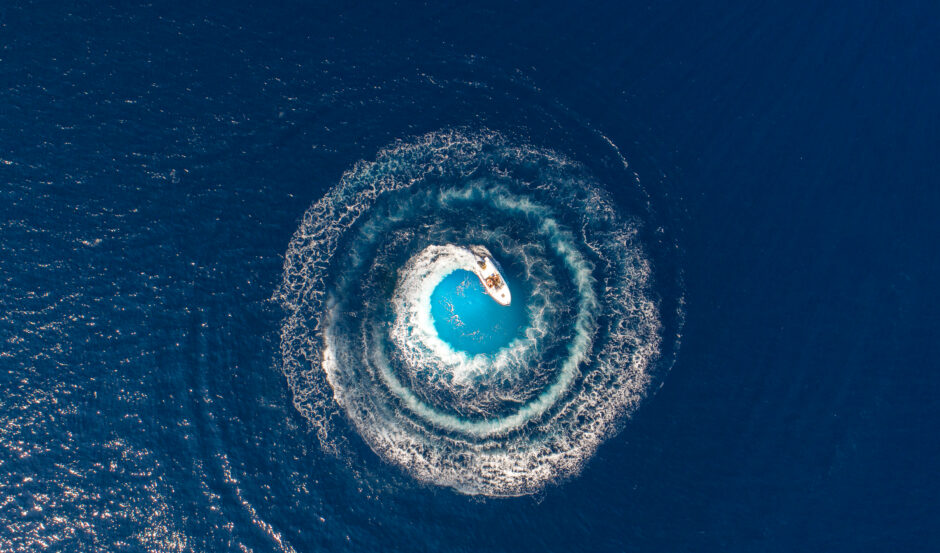 The World Business Council for Sustainable Development (WBCSD) has updated its framework of metrics to help businesses quantify the link between their circularity strategies and their impact on climate and nature.
The WBCSD's framework is intended to provide a universal and consistent way for businesses to evaluate their circularity, identify improvement targets and monitor progress.
Because the shift to circular business models can halt and reverse nature loss, the framework now includes metrics to help companies quantify their contribution to biodiversity.
If we continue with the current linear model, we will need the natural resources of two Earths by 2030 – action must be taken now.
The WBCSD unveiled the Circular Transition Indicators (CTI) v4.0 at the World Circular Economy Forum in Helsinki, Finland. First released in 2020 in collaboration with over 30 companies, CTI is intended to provide a universal and consistent way for businesses to evaluate their circularity, identify improvement targets and monitor progress.
The intersection between circularity and nature
Studies have shown that a circular economy can reduce up to 40% of current global greenhouse gas emissions by 2050 and halt and even reverse nature loss. This is because it redefines how we produce, consume and manage materials and products, and protecting biodiversity can be achieved through policy- and business-led interventions. 
Indeed, according to researchers, sectors such as food and agriculture, buildings and construction, fibres and textiles, and forest can focus on regenerative production principles, as well as on business models that extend product lifetimes, increase use rates and cut waste to reduce our extraction of resources. In turn, this will tackle the key drivers of biodiversity loss: land-use change, climate change, pollution, direct exploitation and invasive alien species.
A rapid transition to a circular economy could halt global biodiversity loss and, assuming no other action is taken globally, biodiversity would recover to its 2000 levels by 2035. By 2050, this could lead to the amount of agricultural land being 640 million hectares lower than under business as usual – an area roughly one and a half times the size of the EU – with 280 million hectares of forest habitats saved.
How WBCSD helps businesses
With the global economy standing at only 7.2% circular, the need for companies to improve their circular performance is more crucial than ever. Businesses, however, have struggled to measure the actual effect of circularity on reducing emissions and preserving nature. 
The WBCSD's framework is intended to help companies answer questions such as: 
How circular is my company? 

How do we set targets for improvement? 

And how do we monitor improvements resulting from our circular activities?
It does not evaluate absolute environmental and social impacts, but it gives insights into how circularity helps to achieve sustainability objectives related to climate and nature. This shows the circular economy as a key enabler in reaching sustainability objectives.
The new version of the CTI updates its 'Impact of the Loop' module which helps companies prioritise circular strategies in light of their impact on their own sustainability targets. Greenhouse gas impact was updated with a methodology to measure the impact of using higher value inflows (reused, refurbished, remanufactured content) and enabling the recovery of outflows on material carbon footprint. 
As such, it provides a more complete picture of how circularity can affect the carbon footprint of a company's products and materials, drawing from widely adopted carbon accounting practices and focusing on incentivising the reuse of products and materials across value chains. 
The framework also introduces a new indicator for nature impact, starting with a focus on land use, which is a significant driver of nature loss. Companies can now leverage the CTI methodology to evaluate different circular sourcing strategies for reducing their land use impact.
The urgent need for circularity
The current consumption model is completely unsustainable: without a rapid shift, it will be virtually impossible to achieve the Sustainable Development Goals and the Paris Agreement, and we will need the natural resources of two Earths by 2030. Companies have a huge role to play in this, and maximising the lifetime of resources comes with a strong business case.
Linear business models have been profitable for decades, but finite natural resources and the increasing cost of externalities are posing increasing market, operational, legal and business risks. By shifting to circularity, companies can create more value by being smarter about how they use resources, accelerating growth, enhancing competitiveness, and mitigating risk.
The momentum is growing and soon many will be forced to move on from their linear models by legislators. For example, the European Commission is promoting an accelerated transition, while the Netherlands introduced a government-wide programme to reduce primary raw material use by 50% by 2030 and transition to a fully circular economy by 2050.
As such, getting ahead of the curve will allow more companies to experiment with circularity without legislative pressure while simultaneously progressing their own sustainability goals.
"CTI 4.0 equips companies with the building blocks to drive a circular transition in their business, their value chains and the systems in which they operate," said Diane Holdorf, executive vice president of the WBCSD. "Standardizing KPIs for how companies extract, produce and consume resources will improve performance and reporting and result in actions that also help halt and reverse nature loss."