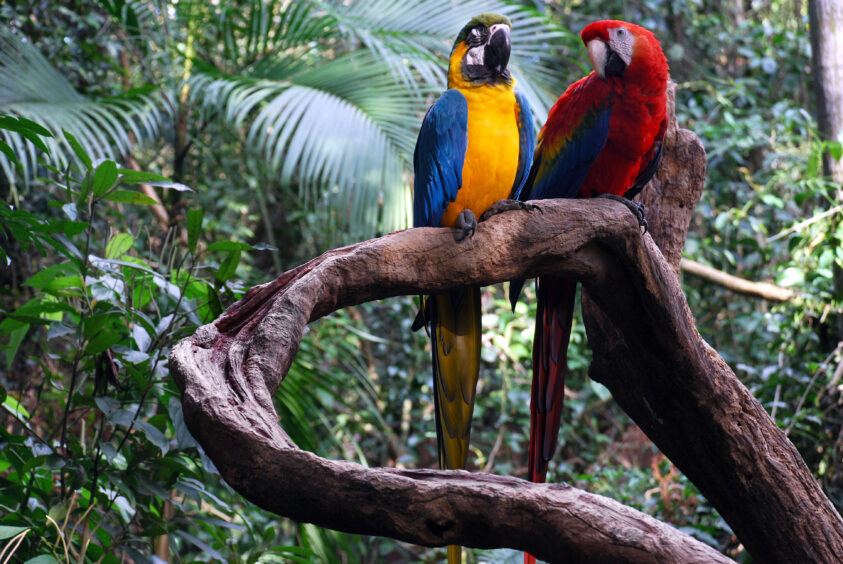 Only 6% of corporate sustainability initiatives are specifically focused on biodiversity, according to research from the Leonardo Centre on Business for Society.  
Of almost 652,000 corporate initiatives launched between 2000 and 2021, only 6% were specifically related to biodiversity.

 

Companies are struggling to understand their relationship with biodiversity, but the forthcoming wave of new regulations and disclosure requirements will leave them with little choice.

 

Businesses must adopt a systemic approach to the protection and restoration of nature.

 
The Leonardo Centre on Business for Society, a prestigious research faculty within the business school of Imperial College London, has published an in-depth report on corporate sustainability initiatives. Its findings suggest that biodiversity is rarely the focus of corporate measures, despite its critical relationship with social, economic and ecological wellbeing. 
"Biodiversity is emerging as an increasingly important topic on CEO agendas," said Professor Maurizio Zollo, scientific director at the Leonardo Centre. "However, this has yet to manifest in the strategy discussions on sustainable growth and stakeholder value creation that mature companies are bringing forward." 
Failure to focus on biodiversity
In partnership with HSBC (LSE:HSBA), the Leonardo Centre set out to analyse the sustainability initiatives of over 6,000 companies. Each firm was publicly traded, but the sample varied widely by both sector and location. 
Of the 651,880 initiatives launched between 2000 and 2021, only 6% were specifically intended to support the UN's goals for biodiversity. These 40,000 were identified by their direct reference to goals 14 and 15, which target the preservation and regeneration of natural life. 
According to the report, the concentration of biodiversity initiatives within broader sustainability strategies had fallen from an 8% peak in 2007 to just 4% in 2021. The vast majority were entirely focused on the protection of life on land, while life below water was largely neglected. 
The findings also revealed some interesting variation between different industries. For those that had a more explicit relationship with nature, such as utilities, energy providers or mining companies, biodiversity was a greater priority. In sectors that may perceive nature as being less material to their operations, such as healthcare or financial services, biodiversity was rarely in focus. 
Importance of biodiversity is no longer up for debate
With recent analysis suggesting that more than half of the world's GDP is exposed to nature-related risks, this last finding is particularly alarming. Far from being restricted to a handful of obvious industries, the destruction of nature is sure to affect us all. 
Businesses are dependent on nature for everything from the production of food ingredients, commodity materials and medicinal plants to the safety and resilience of their operating environments. Prior research has found that almost half of the companies listed on the London Stock Exchange are highly or moderately dependent on nature, joined by 40% of those on the New York equivalent.  
Moreover, the materiality of biodiversity loss is rapidly extending beyond physical, operational risks. Investors are steering clear of companies that have a negative impact on nature while governments are developing new regulations in line with global goals.  
Failure to accommodate these expectations could result in serious legal penalties or reputational damage, eating into a business' profits while reducing its competitive advantage. Already, companies are being asked to report on their progress, with little sympathy for those that refuse to act. 
Of course, the disclosure and monitoring of biodiversity does not come without its challenges. Despite the emergence of new techniques, the impacts of specific activities are extremely hard to distinguish.  
Recently, however, the Science Based Targets Network (SBTN) has launched a standardised approach to the setting of realistic, measurable and quantifiable goals. The Taskforce for Nature-Related Financial Disclosure, meanwhile, is soon to release a voluntary framework that will help businesses to report on their material relationship with the natural world. 
As things stand, the guidance of the SBTN and TNFD will be applied only voluntarily. Given the rapid evolution of the current market, however, it seems likely to progress from voluntary measure to normalised expectation. From there, it is only a matter of time before target-setting and transparent disclosure are introduced as mandatory requirements. 
Where can businesses go from here?
Echoing previous research, the report recorded a rising number of corporate commitments to the reduction of carbon emissions. Due to the inherent connections between nature and climate, however, there is an urgent need to look beyond the net zero horizon and gain an understanding of how different priorities may overlap. 
For example, the Leonardo Centre researchers noted that companies are making progress in their efforts to tackle climate change, pollution and resource consumption. Given that each of these issues are drivers of biodiversity loss, their resolution is likely to have indirect benefits for the natural world. 
Indeed, when exploring beyond the specific wording and pinpointed focus of each commitment, the study revealed that several companies were supporting biodiversity through systemic solutions that encompassed their operations and culture more broadly. Drawing from their success, the report advises that businesses should expand their sustainability initiatives to include specific targets on nature while maintaining a holistic approach. 
By developing new operational capabilities, incentive systems and leadership mindsets, companies could weave a focus on biodiversity throughout the core of their activities. Such a culture would enable them to identify upcoming challenges and future opportunities while engaging with relevant stakeholders to build holistic structures of governance. 
This collaborative approach should extend beyond the company itself, engaging both upstream and downstream parties in a collective effort to protect the natural world. The study suggests that sustainability initiatives should be developed with the input of value chain partners and local communities, giving particular focus to the benefits they expect for their surrounding environment.  
Ultimately, the Leonardo Centre is an advocate of the rising trend towards quantified targets, dedicated monitoring and analytical disclosure. Still, it recognises the need for systemic solutions that enable nature to be incorporated as an inherent value that pulses through the veins of a corporate entity.  
This would encourage a wide range of solutions to be adopted at scale while involving every employee and stakeholder. In doing so, it could strengthen companies' ability to fulfil their proclaimed targets and maintain their compliance with the latest requirements.