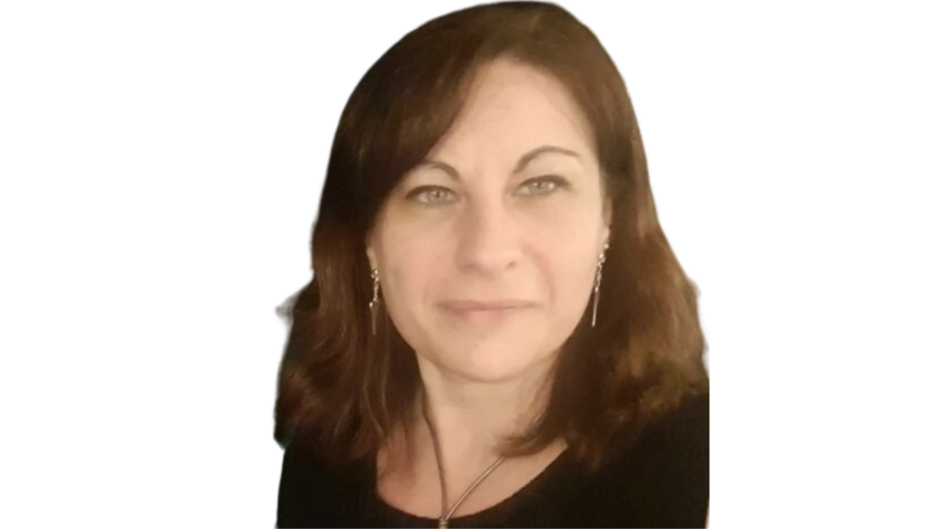 Professor Luisa Orsini and Dr Jiarui Zhou explain how the use of artificial intelligence can help us to prioritise the conservation of biodiversity.
The public is not fully aware of the value that biodiversity has in our everyday life, nor of the interconnectedness between climate change and biodiversity. 

 

Biodiversity loss impacts the delivery of vital ecosystem services, such as clean water, food provision and recreation. 

 

Experts need to make crucial decisions about future biodiversity management, but the use of inappropriate approaches stands in the way of natural conservation that matters for the environment and humans.  

 
To date, worries around biodiversity loss have been relatively low on the public agenda, even though scientists have warned us about the catastrophic loss of species and their habitats because of our actions. This is because the interconnectedness between climate change, biodiversity and benefits to humans have not been clear to the public. 
 If we fail to protect biodiversity, however, future generations may not be able to enjoy nature's services. Professor Luisa Orsini and Dr Jiarui Zhou explain how the use of modern scientific tools can help us to prioritise the conservation of biodiversity that delivers these vital ecosystem services.  
Modern challenges of biodiversity management
International governments have devised various governance structures for biodiversity management with new legal frameworks and the revision of regulatory targets and limits for the public and private sector.
Globally, they are applying increasingly stringent regulations designed to maintain biodiversity net gain while enabling economic growth, with provisions for waste and resource efficiency, air quality, water, conservation, and nature. In addition, planning authorities are required to approve biodiversity gain plans for some developments. 
Industries are also under growing pressure to demonstrate that production processes are not negatively impacting biodiversity. Currently, however, they are facing a steep climb to meet these requirements.  
Firstly, there are no accepted and objective metrics to measure biodiversity loss and its footprint. This information is critical to design conservation plans and to regulate the main drivers of biodiversity loss.  
Secondly, lack of public awareness on issues surrounding biodiversity makes it challenging to valuing biodiversity and estimating public willingness to pay for its preservation. An effort should be made to educate the public on how the loss of biodiversity can severely impacts our wellbeing through loss of ecosystems services, such as clean water, food provision, climate regulation and enjoyment of nature.  
We also must realise that biodiversity loss is a problem for us all. As we realise the impact of climate change on our everyday life, we should also acknowledge that nature's destruction will affect our individual wellbeing, no matter where we live on planet Earth.  
Finally, regulators are getting ready to enforce set targets to restore nature and improve environmental quality. As things stand, it is unclear how these ecological priorities can be achieved without impacting economic growth.  
Although it may seem that we are at an impasse, we think that science can provide a solution. We are part of a visionary team that believes in science for the people and are working to overcome the modern challenges of biodiversity management. In this article, we share the promises of our multidisciplinary approach to improving our understanding of biodiversity loss and developing a decision-making tool that weight both ecological and socio-economic priorities.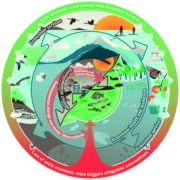 The biodiversity time machine
We have already seen how a lack of understanding regarding the links between biodiversity and the delivery of ecosystem services has led to mismanagement, with negative impacts on the environment, the economy and our wellbeing. Managing biodiversity whilst ensuring the delivery of ecosystem services is a complex problem because of limited resources, competing objectives and the need for economic profitability.  
Protecting every species is impossible. Preserving biodiversity by significantly slowing down production is unrealistic. Still, we need to move beyond business-as-usual and make the right decisions for future generations. We can devise plans for biodiversity conservation by using modern technology to assess current biodiversity loss, and predict future loss, while accounting for both socio-economic and ecological priorities.  
Now, that is an intricate puzzle to solve!  
Biodiversity loss happens over many years and is often caused by the cumulative effects of multiple environmental threats over time. Yet we often rely on single snapshots or short-term observations to understand the impact of many decades of environmental change and pollution on biodiversity.  
Only by quantifying biodiversity before, during and after pollution events, can the causes of biodiversity and ecosystem service loss be identified. Are we hopeless then, considering that pollution events have come and gone?  
Not necessarily. Our research tells us that we can overcome the modern challenges of biodiversity loss if we creatively adopt solutions from different disciplines of science. Using expertise from biologists, ecologists, environmental scientists, computer scientists and economists, we devised a framework that helps us identify the causes of biodiversity loss and to forecast the future of biodiversity under different climate and pollution scenarios.
In our work at the University of Birmingham, we reconstruct biodiversity, pollution and climate changes since the industrial revolution using the sediment found at the bottom of lakes. This sediment is a record of biological and environmental signals that have changed over time, providing a continuous record of changes from pristine environments, dating back from pre-industrial revolution to modern times.
Just like a time machine, we go back in time and reconstruct a library of biological, chemical, environmental and functional changes at a yearly resolution.  We quantify the 'ghost' genetic material that has been left behind by plants, animals and bacteria to reconstruct entire communities in a single tube reaction at competitive prices.
We then interrogate these data, together with climate and pollution data using artificial intelligence (AI) to identify the specific pollutants that caused the historic loss of species observed today.  
Learning from the past, the AI models allow us to predict the likely loss of biodiversity under a business as usual or other pollution scenarios. The use of AI is highly debated at the moment, but in this work, we demonstrate how useful it is to understand past drivers of biodiversity loss, as well as to predict the drivers that will cause more loss of biodiversity in the future.
This allows us to prioritise the conservation of certain groups of species that deliver ecosystem services and apply preventive mitigation interventions on production products and pollutants that have a significant impact on future biodiversity. By enabling prioritisation of conservation and mitigation actions, this framework can be adapted to support regulatory decision-making while accounting for socioeconomic trade-offs.  
Having tested the use of these technologies in an initial pilot study, we were able to identify the top 10 insecticides that are driving the loss of biodiversity. The results came back with an astonishing degree of precision, allowing us to identify the culprits down to the commercial name.  
More work will be needed if these methods are to be adopted at the national or international level, but we hope that public and private investment will continue to support our efforts.  
Now, it is in the hands of both the private sector and the general public, who must demand that taxpayers' money is used more wisely by regulators to solve urgent problems that affect our collective well-being.