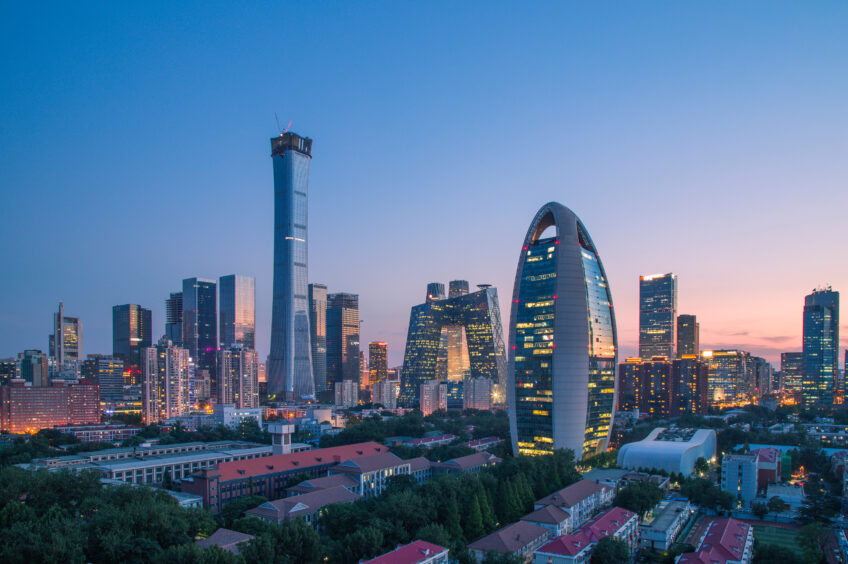 New analysis has been published exploring the barriers, good practice lessons, and recommendations to improve local enabling conditions to attract private sector capital to support climate investments in cities of emerging economies.
Cities account for around 70% of global emissions and are expected to be home to nearly 70% of the world's population by 2050.
Urban temperatures are increasing and driving more need for cooling, pushing up energy demand and affecting livability.
The World Bank has estimated that only 7% of annual funds required for green infrastructure are reaching cities.
The climate cities Finance Leadership Alliance has published a new report, Improving Local Enabling Conditions for Private Sector Climate Investments in Cities, exploring the challenges and opportunities for cities to attract private sector investments for climate action.
It emphasises the critical role that cities play in mitigating the impacts of climate change, exploring how private-sector investments can mobilise the necessary resources. Cities account for over 70% of CO2 emissions, but the World Bank expects this will require annual funding of €4.1-5 trillion for green urban infrastructure, while only €355 billion currently reaches cities.
While both public and private funding exists (most notably as part of the EU's innovative programme 100 Climate-neutral and Smart Cities) cities often struggle to access finance, and need to have the right enabling conditions to be attractive destinations for private capital.
Why cities matter for climate change
The average temperature of urban environments could increase by over 4% before 2100 and, currently, around 350 cities worldwide are already experiencing regular temperatures of over 35°C. By 2050, this figure is expected to include almost 1,000 cities – risking the survival of an estimated 1.6 billion people.   
At the same time, rising sea levels and extreme weather events are increasing the frequency and severity of urban flooding This not only raises concerns for human lives but also for the local economies that must bear the brunt of the damage. 
With the UN projecting that the population of urban areas will grow by around 68% before 2050, there is an urgent need to develop sustainable solutions that help cities to strengthen their resilience against such events. 
Barriers to private urban climate investments can be found at the macro, city, and project levels.
Recognising interlinkages and interdependencies between different levels, the report defines two themes: the macroeconomic context, and the institutional and policy context – both of which city governments have very limited means to influence.
Barriers at the city level can be more directly influenced and overcome by city governments, with challenges found under the themes of policy-making, planning, and capacity, as well as financial and asset management.
At the project level, key barrier themes are project design and structuring, and sector maturity and technology readiness – with city governments having some ability to overcome related challenges.
Three core focal points for building an enabling framework for investment
The report identifies several key factors that contribute to creating enabling conditions for private-sector investments. These include having a clear vision and strategy, strong political leadership, and an enabling regulatory environment.
Overall key success factors include, at the macro level, clear and supportive policy and regulatory frameworks; at the city level, transparent working practices accompanied by activities to reduce risks and enhance return on investments. Finally, at the project level, they include strong coordination and engagement of stakeholders, innovative implementation mechanisms to reduce high transaction costs, and pilot projects to prepare scaling up.
A clear vision and strategy help cities to identify their priorities and set achievable targets. Strong political leadership is essential to create the necessary momentum and ensure that city officials are committed to the city's climate goals. An enabling regulatory environment is critical to provide a level playing field for private investors and to ensure that their investments are protected.
Long-term planning is important
The report offers a set of recommendations to improve local enabling conditions targeting components including:
systems (legal, regulatory, and policy environment),
capacities (skills, experience, and personnel availability),
resources (financial means, assets, and data),
processes (steps, practices, and collaboration to plan, develop, and implement climate actions), and
mechanisms (implementation features and instruments to enable bankable climate investments).
The report also highlights the importance of having a robust project pipeline, efficient and transparent procurement processes, as well as access to innovative financing mechanisms. Having a pipeline of climate projects that are ready for investment can help attract private investors. Efficient and transparent procurement processes can increase investor confidence and reduce the risk of corruption. Innovative financing mechanisms, such as green bonds and climate funds, can provide the necessary capital to finance climate projects.
To illustrate these points, the report provides several case studies of cities that have successfully implemented these enabling conditions. For example, Johannesburg in South Africa created a green bond to finance climate projects, while Belo Horizonte in Brazil established a climate fund to attract private investments. By implementing the enabling conditions identified in the report, cities can create an attractive destination for private capital and accelerate their progress towards achieving their climate goals.