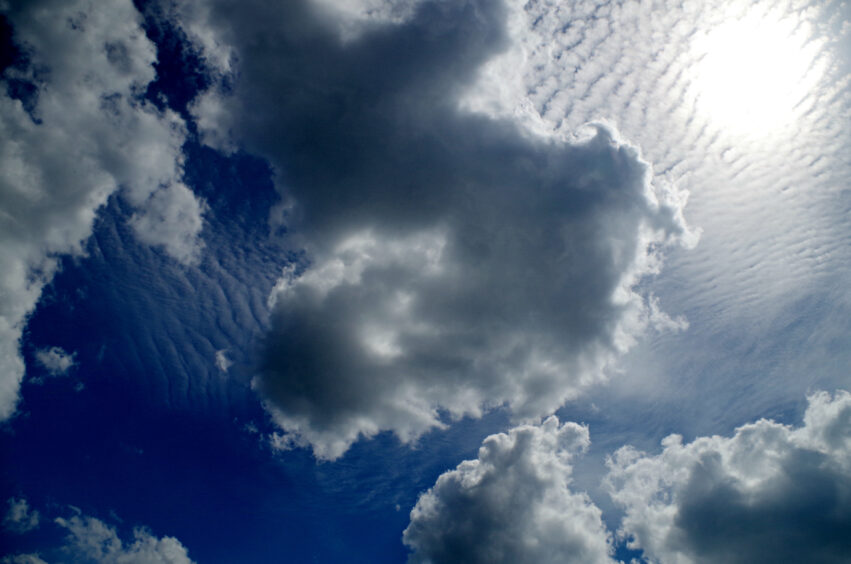 The World Meteorological Organization (WMO) has released its latest report, the State of the Climate in Europe 2022, showing that Europe has been warming twice as fast as the global average.
The years 2015-2022 were the eight warmest on record, despite the cooling impact of a La Niña event during each of the past three years.
Europe has warmed twice as fast as the global average, hitting 2.3 °C above the pre-industrial average.
Floods, droughts and heat waves cost around $2 billion in 2022, raising economic concerns that are likely to accelerate governmental action on mitigation and adaptation.
According to the WMO, "climate change is taking a major human, economic and environmental toll in Europe, the fastest-warming continent of the world. The year 2022 was marked by extreme heat, drought and wildfires. Sea surface temperatures around Europe reached new highs, accompanied by marine heatwaves. Glacier melt was unprecedented."
Many countries in western and south-western Europe reported their warmest year on record in 2022 – with high temperatures exacerbating severe and widespread drought conditions. According to the report, such temperatures resulted in thousands of premature deaths and provided the fuel for violent wildfires that gave way to to the second largest burnt area on record.
The report shows that Europe has been warming twice as much as the global average since the 1980s, with far-reaching impacts on the region's socio-economic fabric and ecosystems. In 2022, Europe was approximately 2.3 °C above the pre-industrial (1850-1900) average used as a baseline for the Paris Agreement on climate change.
With its special focus on energy, the report goes on to highlight how extreme weather, including intense heat, heavy precipitation and droughts, have growing implications for the supply, demand and infrastructure of Europe's energy system.
How extreme temperatures are affecting Europe
Based on information in the Emergency Events Database (EM-DAT), meteorological, hydrological and climate-related hazards in Europe in 2022 resulted in 16,365 reported fatalities and directly affected around 156,000 people.
About 67% of the events were flood- and storm-related, accounting for most of the $2 billion in total economic damages. Much more severe, in terms of mortality, were the heatwaves, which reportedly led to more than 16,000 excess deaths in Europe.
"The record-breaking heat stress that Europeans experienced in 2022 was one of the main drivers of weather-related excess deaths in Europe. Unfortunately, this cannot be considered a one-off occurrence or an oddity of the climate. Our current understanding of the climate system and its evolution informs us that these kinds of events are part of a pattern that will make heat stress extremes more frequent and more intense across the region," said Dr Carlo Buontempo, Director, Copernicus Climate Change Service.
France had its driest January to September, and the United Kingdom and Uccle (Belgium) had their driest January to August since 1976, with far-reaching consequences for agriculture and energy production. Spain's water reserve decreased to 41.9% of its total capacity by 26 July, with even lower capacity in certain basins.
Global temperatures are growing fast
On a global basis, the years 2015-2022 were the eight warmest on record despite the cooling impact of a La Niña event during each of the past three years. The melting of glaciers and consistent rise of global sea levels – which again broke records in 2022 – will continue for up to thousands of years. In 2023, the shift towards Il Nino is expected to see hotter, drier conditions, leading to more extreme weather.
The WMO said in its April 2023 report State of Global Climate 2022 that concentrations of the three main greenhouse gases, which trap heat in the atmosphere – carbon dioxide, methane, and nitrous oxide – had reached record highs in 2021. This is the latest year for which consolidated data is available, but all indications point to a continued increase in 2022.
Of the global analysis, General Professor Petteri Taalas said: "While greenhouse gas emissions continue to rise and the climate continues to change, populations worldwide continue to be gravely impacted by extreme weather and climate events. For example, in 2022, continuous drought in East Africa, record breaking rainfall in Pakistan and record-breaking heatwaves in China and Europe affected tens of millions, drove food insecurity, boosted mass migration, and cost billions of dollars in loss and damage."
UN Secretary-General António Guterres has warned that its critical to accelerate action on climate change. On Earth Day 2023 he said: "We have the tools, the knowledge, and the solutions. But we must pick up the pace. We need accelerated climate action with deeper, faster emissions cuts to limit global temperature rise to 1.5 degree Celsius. We also need massively scaled-up investments in adaptation and resilience, particularly for the most vulnerable countries and communities who have done the least to cause the crisis."
Hope for action as EU renewables overtook fossil fuels in 2022
There are signs of hope for the future, as renewable energy generated more electricity than polluting fossil fuels for the first time in 2022. Wind and solar power generated 22.3% of European Union (EU) electricity in 2022, overtaking fossil fuel (20%).
"For the first time, more electricity was generated by wind and solar than by fossil gas in the EU. Increasing use of renewables and low-carbon energy sources is crucial to reduce dependence on fossil fuels," said WMO Secretary-General Prof. Petteri Taalas. "Climate services play a key role in ensuring the resilience of energy systems to climate-related shocks, in planning operations, and in informing measures to increase energy efficiency," he said.
Extreme weather tips policy balance towards sustainability
This becomes particularly important as policymakers attempt to balance all three aspects of the energy trilemma: supply, security and affordability.
As Oliver Irwin, project finance specialist at lawyers Bracewell explains, the balance between these three elements fundamentally changes the risk profile of investments, projects, and the overarching financial environment. In project finance, for example, the majority of risk is allocated towards the party most capable of dealing with risk. As the drivers of action change, that has an impact on the sorts of projects that are likely to be financed, as well as who provides the funds.
The balance between the three prongs of the energy trilemma has changed over the past three decades. In the 1990's, the priority, especially amongst international finance institutions, was to demonstrate how energy projects could contribute to growth in GDP. There was a clear link towards the important role of energy in supporting economic growth. In the 2000's, there was a shift towards accessibility and the focus turned to affordability. This became visible through the increase in concessional finance and governments being willing to absorb the risks of project finance.
Then, in the 2010's, there was increasing concern about extreme weather and the importance of climate mitigation. This trend is only growing stronger in the present decade. Reports such as that released by the WMO demonstrate how quickly the environment can change and how, global shifts will play out alongside regional differences.
The State of the Climate in Europe 2022 report, the second in an annual series, was produced jointly by the World Meteorological Organization and the European Union's Copernicus Climate Change Service. The report was released to coincide with the 6th European Climate Change Adaptation Conference in Dublin, Ireland, and is accompanied by an interactive Story Map.
SGV Take
While many see climate change as something that affects others, at a distance, the WMO's report tells us that Europe is warming faster than any other continent. The increasing cost and economic disruption of floods, heat waves and droughts – and their associated economic and human costs – are set to drive further government action on mitigation and adaptation.
For companies, this accelerated action will add to the reputational challenges of operational performance, target setting, measurement and reporting on climate risk. At the same time, governments' enforcement of stricter legislation will increase the risk of climate litigation and impact on licence to operate.