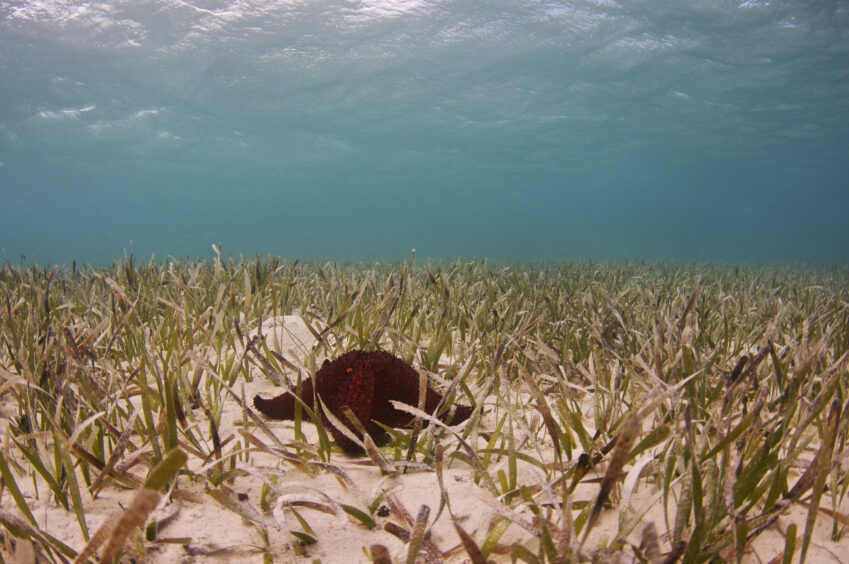 A new report from environmental law firm Client Earth highlights how key seafood products frequently found on our supermarket shelves may be linked with major human rights impacts and severe environmental degradation – meaning European companies and investors could face significant legal liabilities.
The environmental and human rights impacts in the seafood industry are fast becoming a legal issue for companies in the EU – which imports more than 60% of its consumed seafood.
Planet Tracker analysis suggests that spending 1% of income could see seafood industry profits rise by 60%.
Food retailers and those within the seafood industrial value chain need to implement processes to ensure they are not at risk from poor behaviour.
The global production of fish and seafood has quadrupled over the past 50 years. While seafood remains a valuable source of income for many, the increased demand and trade is driving overfishing and ecosystems' destruction across the world – affecting the livelihood and basic rights of local communities.
Fabio Buitrago, Marine Ecology PhD Candidate who contributed to the report said:  "When companies buy a lobster tail, they could be paying for the overexploitation of coastal communities, the overexploitation of the resource (the lobster), and the consequent impact that the exploitation of this resource has on marine and coastal ecosystems. This makes the communities that depend on that resource to survive increasingly vulnerable and increases the number of accidents that occur every year to extract this resource."
Addressing value chain risks and upping traceability means companies can minimise legal and reputational risks, as well as starting to manage and mitigate the risk a warming world and biodiversity collapse poses to their business. But it is also a crucial opportunity to maximise profits – and many seafood suppliers are missing it.
What has Client Earth identified?
In its new online platform Tracing a line – do businesses know the real cost of seafood? ClientEarth experts have examined the adverse environmental and human impacts of commonly sold species like Ecuadorian shrimp, Honduran lobster or Moroccan octopus – from the destruction of mangroves that deprives local communities of a major source of food to the high incidence of disabilities among compressor divers forced to go deeper and deeper to catch lobsters.
ClientEarth lawyer Francesca Peretti said: "With this platform, we want to give a voice to all the people whose rights and livelihoods are affected by unsustainable fishing or aquaculture practices. Because of the complexity of the seafood value chain, the considerable trade impacts of lobster, shrimps or other kind of seafood we see on supermarket shelves are often unknown – we're here to shed a light on them."
Preparing for regulation
While the seafood industry has a number of voluntary standards in place, EU decision-makers are currently adopting a new law – the Corporate Sustainability Due Diligence Directive – that will ramp-up the requirements for seafood companies, retailers and investors to take measures to clean up their value chains and portfolios by carrying out due diligence and addressing potential and actual adverse impacts on people and the environment.
The critical importance of traceability and monitoring
There is an ongoing shift in the consumer market, which is showing increasing demand for greater transparency – especially with regard the supply chain and understanding the impact of their purchases. Customers want more than a label saying 'climate friendly' or 'green', they want to know where foodstuffs or materials come from, whether suppliers support workers rights, how much water they use or how large their CO2 footprint. In effect customers are increasingly looking to understand the life-cycle and overall footprint of products, goods and services
Traceability is the ability to systematically gain detailed insight into a product's history across every stage of the supply chain, revealing its origins and any treatments or transformations undergone. It enables companies to better measure and improve their environmental and social impact, as well as their overall production efficiency.
Supply chain traceability allows a company to track products from the original source of material, through manufacturing to consumer end use. It connects all the points in the supply chain together and, done right, keeps a brand informed about every stage of the process building transparency both internally and externally. Not only does that mean that companies can ensure that their supply chains are performing well, but it means that they can prove it when questions are asked, or reporting is required.
In 2021 management consultants Bain argued that traceability will play a critical role in improving efficiency and competitiveness, as well as building overall resilience. The traditional just-in-time linear model is no longer fit for purpose in an increasingly volatile environment. Whether that volatility is driven by conflict, climate change, inflation, or rapidly changing consumer demand successful companies of the future will be flexible and transparency and built around increasingly circular models.
Planet Tracker highlights how traceability could boost seafood profits
It's not even simply a question of ensuring that companies are protected from potential liabilities. A 2022 report by Planet Tracker How to Trace $600 billion suggested that large profits to be made from improved traceability in the seafood industry. According to its analysis, an investment of just 1% of the global seafood industry's revenue into improved traceability could increase total profitability by 60%.
With only 29% of global seafood production currently traceability-ready, the report explored what it would take to achieve 100%, and what the implications would be for the industry at large. The primary cost benefits uncovered by Planet Tracker take the form of reduced spend on food recalls, food waste and staff.
SGV Take:
Growing awareness of the importance of the health of the oceans, as well as the 3 billion people who rely on marine ecosystems for employment, food and shelter, it drawing focus to the seafood industry. The EU's new regulations are leading the market in demanding transparency and reporting across supply chains but if its necessary in one region, it becomes necessary everywhere – unless a decision is taken to ignore that market.
Companies must become aware of the liability issues surrounding supply chains – and it helps if they can identify ways in which working for good also means improving efficiency and increasing profit.