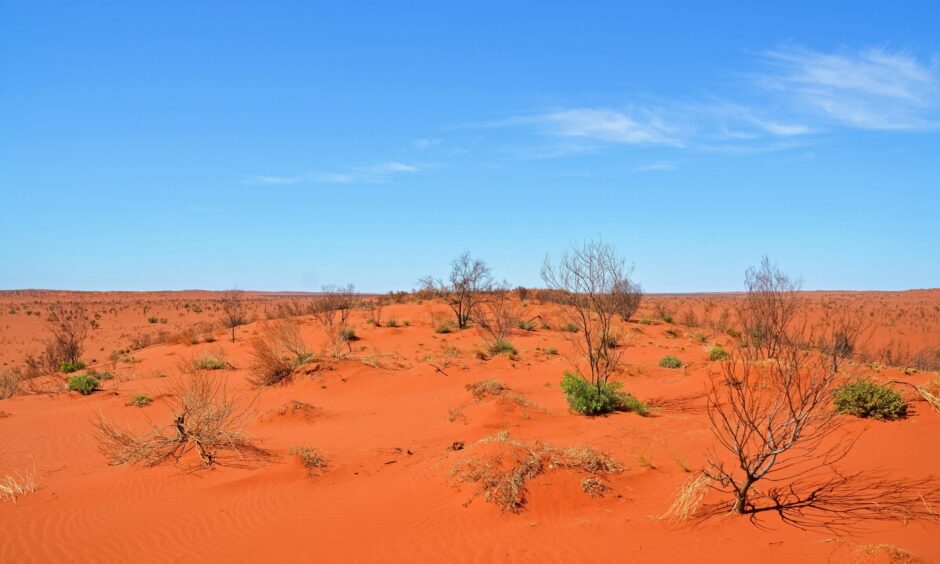 The heatwaves in North America and Europe would have been virtually impossible without climate change. The human and economic cost of such shifts brings the importance of infrastructure adaptation to the top of the agenda.
Extreme heat cost the world up to nearly $30 trillion between 1992 and 2013 and it is only set to get worse.
The Global Commission for Adaptation (GCA) estimates building in a climate-resilient fashion costs 3% more but over time has a 4:1 benefit over cost.
If the summer of 2023 is anything to go by, investors will have to start taking a closer look at adaptation and resilience planning across the board.
This July, southern Europe, parts of the US, Mexico and China have experienced severe heatwaves with temperatures above 45°C, leading to heat alerts, wildfires and heat-related hospital admissions and deaths – driven by climate change. This is according to the latest rapid attribution analysis by World Weather Attribution.
Climate change has made heatwaves hotter, longer and more frequent. To quantify the effect of climate change on the recent sustained high temperatures, scientists analysed weather data and computer model simulations to compare the climate as it is today, after about 1.2°C of global warming since the late 1800s, with the climate of the past, following peer-reviewed methods.
The recent heatwaves are no longer unusual events, because of warming caused by greenhouse gas emissions – and future heatwaves will be hotter and even more common if emissions are not rapidly cut, according to the scientists' research.
Gareth Redmond-King, head of international programme at the Energy and Climate Intelligence Unit (ECIU), said: "Once more we find climate change's fingerprints all over this continuing extreme heat – across three continents. Last year 61,000 people died from the heatwave in Europe, so we can expect to hear again that it has had a significant death toll.
"As we keep burning fossil fuels, we add to the 1.1°C+ of heating we've already caused, fuelling ever worse climate impacts. It won't stop until we cut emissions to net zero. And that won't happen without, amongst other things, a swift transition to electric vehicles and heat pumps, powered by more wind and solar generation; politicians who attempt to delay these measures are locking in more of these extremes."
The economic impact of increased heat
Even aside from the human toll that such heatwaves take, in terms of loss of life, loss of ecosystems through fires etc, there is a direct economic impact as well. Coalitions such as the Cool Capital Stack have been set up to address extreme heat in cities across the Global South, exploring ways to address the challenges of excess heat with an economy-wide lens.
A 2022 paper analysing the impact of extreme heat said that "cumulative 1992–2013 losses from anthropogenic extreme heat likely fall between $5 trillion and $29.3 trillion globally", while possibly leading to a loss of 6.7% of GDP. We know that the cost of extreme weather has been increasing but that's often considered as a result of flooding. In 2022 it was mostly hurricanes that cost the US $162 billion in damages.
We know that extreme heat causes loss of productivity, damages crops, kills cattle and can even lead to loss of human life but there's less discussion on the impact it has on infrastructure. This is a particular challenge in cities that were not designed or built for heat. Roads and train tracks can change shape in the heat, buildings can be affected as exterior walls crack and fail, or subsidence worsens in dry environments. Transportation can be affected, as can refrigeration, the combination of which spells damage to the cold chain and food supply.
Adaptation to new heat levels is going to be fundamental and climate-proofing infrastructure is, according to McKinsey, going to be a significant market. While real estate asset owners need to act and estimates from the GCA suggest that the benefits outweigh the costs by about 4:1, the challenge today is high interest rates. These have changed the dynamics of building sustainability, in a way that may cost more upfront but have longer-term benefits. That's why it's increasingly important that countries take action where they can.
Only by seeing the connection between particular industry operations and performance and understanding its impact across sectoral boundaries governments can take appropriate action.
On extreme heat and its link to food security, Redmond-King said: "These extremes threaten food production. That's dangerous for the producing countries, feeding their own people. But our food system is global, so this affects us all. Half the UK's food is imported, and half of that comes from climate hotspots around the world – much of which we can't, or don't, grow here. But with UK staple crops like carrots and parsnips also suffering after last year's drought, it's in all our interests to keep warming to 1.5°C, and to support farmers everywhere to adapt to our rapidly changing climate."
Julie Arrighi, director (a.i.) at the Red Cross Red Crescent Climate Centre warned that adapting to extreme heat is going to need a cultural shift in the way that we think about heat. She said: "It is crucial to scale warning systems, heat action plans and investments in long-term adaptation measures. This includes urban planning and bolstering resilience of critical systems such as health, electricity, water and transport."
The use of fossil fuels is driving dangerous warming
The analysis focused on the periods when the heat was most dangerous in each region: average maximum temperatures over seven days in southern Europe, over 18 days over the western US, Texas and northern Mexico, and over 14 days over the lowlands of China.
The scientists found that heatwaves like these are no longer rare, due to warming caused by burning fossil fuels and other human activities. Events like these can now be expected approximately once every 15 years in North America, about once every 10 years in southern Europe and approximately once every five years in China.
The analysis says that climate change greatly increased the chances of heatwaves like these happening. The European and North American temperatures would have been virtually impossible without the effects of burning coal, oil and gas, deforestation and other human activities. The Chinese heatwave was also made about 50 times more likely.
Heatwaves are getting hotter
Greenhouse gas emissions made the heatwaves hotter than they would otherwise have been: the European heatwave was 2.5°C hotter, the North American heatwave was 2°C (3.6°F) hotter, and the heatwave in China was 1°C hotter because of climate change.
Heatwaves like these are expected to become even more frequent and extreme if emissions are not rapidly halted and reduced to net zero, the scientists warn. If temperature rise reaches 2°C – as will happen in around 30 years unless every country signed up to the Paris Agreement fully implements their current pledges to rapidly cut emissions – events like this will become even more frequent, occurring every two to five years.
It's important to note that the preferred goal of the Paris Agreement is to keep global warming to 2°C with a goal of keeping it to 1.5°C. Some suggest that this limit has already been hit, while an article in the journal Nature suggests that it is likely that the planet will reach a 1.5°C average by the 2030s.
While the researchers say the development of El Niño, a naturally occurring climate phenomenon, likely contributed some additional heat to the heatwaves in some regions, increased global temperatures from burning fossil fuels are the main reason the heatwaves are so severe.
Friederike Otto, senior lecturer in Climate Science at the Grantham Institute for Climate Change and the Environment, Imperial College London, said: "The result of this attribution study is not surprising. The world hasn't stopped burning fossil fuels, the climate continues to warm and heatwaves continue to become more extreme. It is that simple.
"However, these heatwaves are not evidence of 'runaway warming' or 'climate collapse.' We still have time to secure a safe and healthy future, but we urgently need to stop burning fossil fuels and invest in decreasing vulnerability. If we do not, tens of thousands of people will keep dying from heat-related causes each year.
"It is absolutely critical that governments legislate fossil fuel phase out at this year's COP climate conference."
The study was conducted by seven researchers as part of the World Weather Attribution group, including scientists from universities and meteorological agencies in the Netherlands, the UK and the US.
SGV Take
It's been impossible to miss the impact of this year's heatwaves as they've been all over the news. Fires affecting holidaymakers have been more centre stage than the excess deaths that have occurred as temperatures slowly increase.
What's disturbing is that this is clearly not a 'new normal' but the first signs of growing volatility in weather systems, which is likely to continue and result in long-lasting changes in weather patterns as the heat continues to rise.
That makes adaptation and climate resilience not simply terms to reference what's happening far away, but terms that need to be considered in every political choice and investor decision every day.