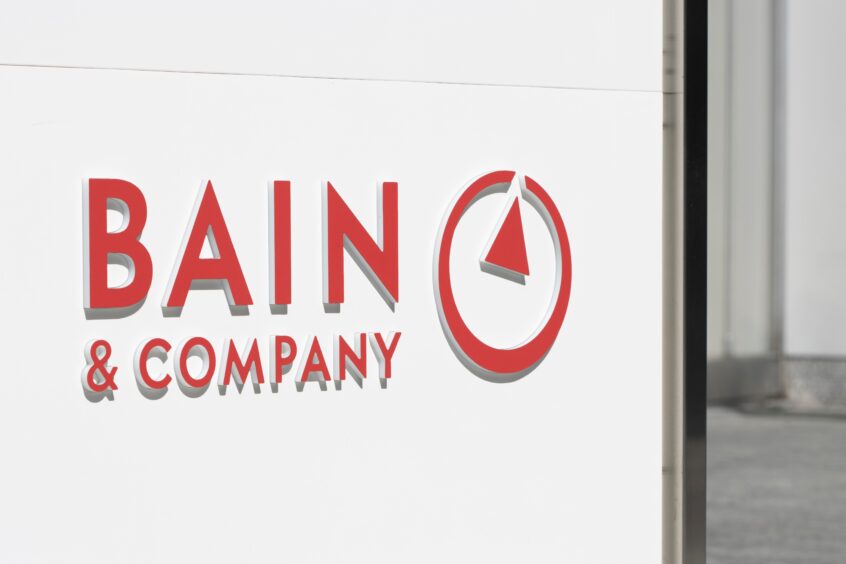 Only a third of UK business emissions are currently covered by net zero targets, despite evidence to suggest that decarbonisation could lead them to greater success. 
A recent analysis of CDP disclosures has shown that many UK businesses are yet to establish actionable net zero targets.

 

Companies that are leading the way in decarbonisation are gaining access to a wider range of more valuable opportunities.

 

By learning from those that are pulling ahead, businesses may be able to improve their financial performance while complying with new legislation and benefitting the planet at large.

 
CDP has partnered with Bain & Co. to explore the discrepancy between the advantages of decarbonisation and the number of UK businesses that are yet to put targets and strategies in place. According to their analysis, almost two thirds of UK business emissions are yet to be covered by net zero targets, despite the fact that decarbonisation can help to increase financial returns.
This builds on growing concern that UK companies are nowhere near prepared for the coming transition. A NatWest survey from March 2023 reported that over 87% of SMEs don't even know what their carbon impact is.
"It is concerning that the majority of UK companies have yet to set and deliver on targets in line with the annual emissions reductions needed to align with a 1.5° pathway," said Dexter Galvin, CDP's chief Commercial and Partnerships officer. "There are nowhere near enough companies taking the necessary steps to do this, even though it is good for business, people and planet." 
Most UK business emissions are yet to be covered by net zero goals
In 2022, CDP received climate-related disclosure documents from approximately 1,450 businesses that are predominantly based within the UK. Now, CDP has joined forces with Bain & Co. to assess these companies on their approach to decarbonisation. 
Of the businesses studied, 28% are still not yet reporting their Scope 1 and 2 emissions, a figures that rises to 48% for Scope 3 disclosures. Although there has been a dramatic increase in the number of companies that have set themselves targets for emissions reduction, the vast majority are yet to do so. 
Only 26% of the businesses in question have active targets in place for the reduction of Scope 1 and 2, falling to a mere 15% for Scope 3. According to the report, this leaves between 31-36% of the country's baseline corporate emissions outside existing net zero targets and goals. 
Furthermore, even the companies with targets in place may not be able to achieve them on time. A quarter of them have already missed the targets they had set for 2021, and around 20% are not on track to meet their Scope 1 and 2 targets through 2030. This figure rises to approximately 30% for targets relating to Scope 3 emissions. 
Leaders are pulling ahead, while laggards miss out on valuable opportunity
There was some good news to come from the report. When compared to their counterparts in Europe and North America, the UK companies are progressing more quickly on average. 
In fact, the researchers came up with their own definition of 'effective decarbonisers'. These were the businesses that had demonstrated their alignment with current recommendations for limiting global warming to 1.5°C by 2050. In practical terms, these companies are on track to reduce their Scope 1 and 2 emissions by at least 4.2% per year until 2030. 
The analysis suggests that effective decarbonisers are more financially successful than their respective counterparts. According to their disclosures, decarbonisation had allowed them to access more opportunities, many of which were more valuable than those available to the companies lagging behind. 
Overall, those that were on track with a 1.5°C pathway had accessed 1.3 times as many financial opportunities. On average, the projected lifetime value of each opportunity was 1.6 times greater than would otherwise have been expected. 
In the words of Katherine Kajzer-Hughes, a partner at Bain and co-author of the research report: "Effective decarbonisation strategies are a win-win – good for the planet and good for the organisations which enact them. Businesses which link decarbonisation to value creation, have targets underpinned by robust transition plans, and embed delivery into their operating model can generate significant upside."   
Learning from effective decarbonisers
The report goes on to reveal a number of commonalities that were shared by effective decarbonisers. It notes that almost every single one had established a credible transition plan, defining the steps that would be taken in order to achieve their targeted emissions reductions. 
Around 83% of the leading companies were providing some sort of incentive to encourage their management team to engage in decarbonisation. Just over two thirds had also taken the time to identify how emissions reductions could help them to increase their revenue, allowing them to embed decarbonisation right at the core of their business. 
By forging a connection between value creation and emissions reduction, effective decarbonisers appear to have been more motivated to set and achieve their targets. In doing so, they improved their financial performance while doing their bit to avert the worst outcomes of climate change. 
SGV TAKE
The report's conclusions should be taken as a valuable lesson by those that are yet to get on top of their emissions reductions. As things stand, they could be missing out on valuable opportunities while simultaneously pushing the climate further and further towards its breakpoint. 
It is also worth noting that the strategies adopted by effective decarbonisers may not always be a matter of choice. With the launch of the International Sustainability Standards Board inaugural framework, more and more countries are expected to demand obligatory emissions disclosures. The UK has already confirmed its plans to follow this precedent, while also introducing a mandatory requirement for credible transition planning. 
With this in mind, it is hard to fathom quite what companies think they may lose. The sooner they get on board, the easier they will find it to comply with new regulations while capturing value and benefitting the planet at large.