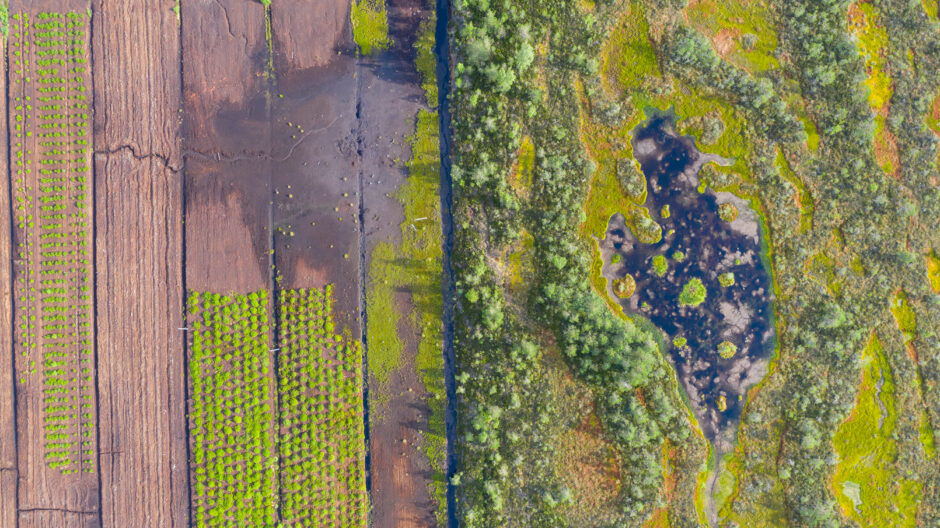 The Taskforce on Nature-related Financial Disclosures (TNFD) calls for a global nature-related public data facility, which would address the need for high-quality nature-related data and support coordinated efforts in halting biodiversity loss and achieving climate targets. 
The TNFD's study highlights the need for a global nature-related public data facility to address biodiversity loss, inform climate action and foster sustainable development by providing accessible and high-quality nature data for diverse stakeholders.
Accurate and accessible nature-related data is crucial for informed decision-making and effective strategies to address environmental challenges.
By addressing these considerations, the initiative can become more effective, impactful and resilient in supporting climate action and conservation efforts.
The TNFD conducted a comprehensive scoping study, in collaboration with 12 partners, finding that the establishment of a global nature-related public data facility has the potential to transform the approach to climate action and nature conservation, offering valuable benefits for stakeholders across the spectrum.
This development comes at a time when the world grapples with the interlinked crises of climate change and biodiversity degradation. The Kunming-Montreal Global Biodiversity Framework agreement, reached at the CBD COP15 meeting in December 2022, heightened the urgency to find effective solutions to these pressing global challenges.
The crucial role of accurate nature data
At the core of effective climate action lies accurate, standardised and accessible data. The escalating nature loss demands comprehensive information, not only for understanding the scale of the challenge but also for crafting informed policies, strategies and investments. This is where the proposed global nature-related public data facility becomes a pivotal asset.
Twelve organisations have collaborated to scrutinise the feasibility of such facility. Spearheaded by the TNFD, this coalition includes entities like the Global Commons Alliance Accountability Accelerator, Capitals Coalition, CDP, Global Reporting Initiative, Global Biodiversity Information Facility, Open Earth, MRV Collective, Science Based Targets Network, UN Environment Programme World Conservation Monitoring Centre, with research and project management support from Nature Finance and Systemiq.
The study underscored the critical necessity for improved nature-related data, particularly state-of-nature data, to address global challenges in biodiversity loss, conservation and sustainable ecosystem management. It recognised the crucial role of civil society actors, such as Indigenous Peoples and local communities, in preserving biodiversity, despite their small population share. The focus on global warming has led to insufficient investment in understanding and addressing other drivers of nature change, such as land use, pollution and resource exploitation.
The coalition calls for a significant shift in collective efforts and investment at national and global levels to address data challenges related to nature, such as availability, quality, consistency and accessibility. Unlike climate change, which relies on greenhouse gas emissions as the primary indicator, universally consistent methods or metrics for assessing the state of nature remain elusive, despite some progress at the national level through initiatives such as the UN System of Economic-Environmental Accounting Ecosystem Accounting.
The report stressed the foundational significance of robust baseline state-of-nature data for tracking changes over time, making informed policy and investment decisions and evaluating the effectiveness of efforts to counter negative impacts and promote nature-positive outcomes.
TNFD's role in bridging the gap in nature-related financial disclosure
The TNFD has been crafting a framework to disclose the financial risks linked to nature since October 2021. The release of the fourth and final beta version in September 2023 will address a significant gap in corporate sustainability, as the disclosure of greenhouse gas emissions alone falls short of capturing the full spectrum of environmental risks.
The global financial community recognises the urgency of nature-related risks and is actively seeking opportunities aligned with nature objectives. A lack of transparent data, however, hampers decision-making. The TNFD's framework, set to establish a consistent approach to disclosing nature-related risks, aims to address this challenge.
As the framework evolves, companies should not underestimate its significance. If the TNFD's impact mirrors its climate-focused counterpart, the disclosure of nature-related financial risks could soon become standard practice. Businesses that adopt this early will not only navigate future regulations but also align with evolving global standards, gaining the trust and support of conscientious investors and stakeholders.
A path forward and a shared vision for climate action
Tony Goldner, executive director of the TNFD, said about the importance of this initiative: "High-quality, accessible data is indispensable for effective decision-making across governments, businesses, finance and civil society." This reflects the progress made in upgrading climate-related data post the Paris Agreement and highlights the need for a similar focus on nature-related data.
The scoping study explored three potential pathways for enhancing nature-related data. Its recommendation is the establishment of a global nature-related public data facility, a platform that unites and expands existing data repositories at various levels, with active participation from private sector stakeholders. This approach emphasised the intrinsic value of nature data as well as paved the way for a collective, coordinated effort to combat climate change.
Nature-related data of the highest quality must be accessible to a diverse array of stakeholders, transcending the confines of exclusivity, according to the report. This perspective is pivotal, signalling a transformation in how to harness the power of data for climate action and sustainable development.
A global imperative for climate resilience
The need for a global nature-related public data facility resonates across sectors, offering a tangible bridge between intent and action in the fight against climate change, per the study. From transparency and accountability to informed decision-making and sustainable investments, this facility could hold transformative potential.
The study also stressed the necessity for globally coordinated efforts to address the market failure concerning high-quality nature-related data. It highlighted the importance of making such data accessible to a diverse range of stakeholders, avoiding paywalls and proprietary systems. The current level of government funding to institutions responsible for collecting credible and consistent data remains insufficient. It found that there is an increasing role of the private sector in producing nature-related data, which presents challenges in harmonisation, accessibility and standards.
The report advocates for the collaboration of government, scientific institutions, the private sector and civil society to create a global nature-related public data facility. Considering the urgency of halting and reversing nature loss by 2030, joint action by the public and private sectors is essential. 
SGV Take
As the world confronts the unprecedented pace of environmental degradation, the TNFD's initiative could bring hope. It aligns with a vision of a healthier, more resilient global economy, fostering harmony between human aspirations and the vitality of the planet. In the words of Harold Pauwels, standards director GRI: "Access to accurate data on natural capital will be a game-changer." 
Access to accurate data on natural capital will be a game-changer by enabling informed policies, investments and strategies that consider the full spectrum of environmental risks, leading to more effective mitigation and adaptation measures.