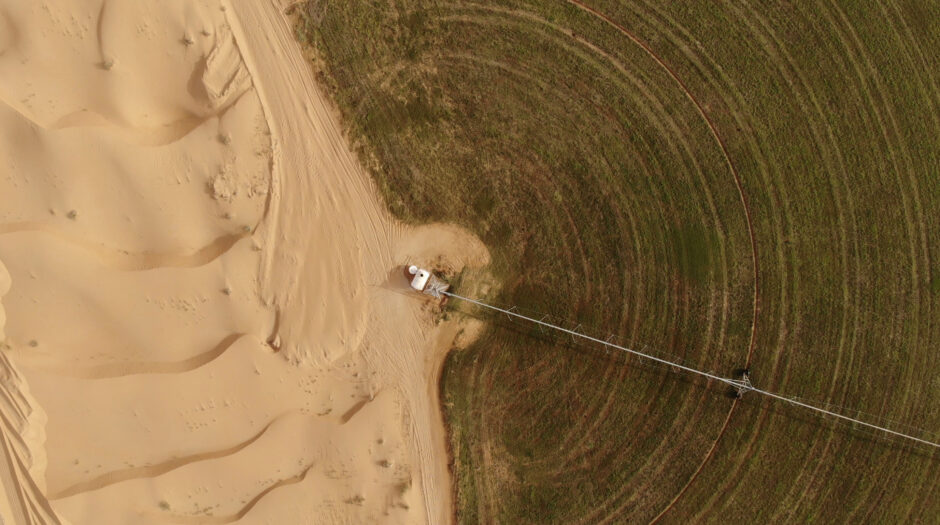 'Circularity' has become something of a buzzword, recognising the need to create a more sustainable global economy – but are we getting any closer to achieving our goals? 
Circularity is a particularly difficult concept to measure, but having an idea of where we currently stand can help us to make further progress.

 

In terms of material flows, global circularity has continued its gradual decline.

 

Though stakeholder engagement appears to be building, we cannot afford to assume that the transition is well underway

– more efforts are required.
The transition to a circular economy, a system that maximises the value of resources while minimising the generation of waste, will play a crucial role in addressing the interconnected crises of climate change, biodiversity loss, resource scarcity and pollution.  
This fundamental shift will require the implementation of alternative business models, backed by supportive policy measures, ready investment and consumers' willingness to change their behaviour. No matter how urgent the situation may be, such transformation cannot take place overnight. 
If a circle has no beginning, then how can we know where we are?
Circularity is a tricky concept to measure. Though its principles are simple, its practice is far more intricate and complex. 
Perhaps the simplest form of monitoring is to quantify our material flows. Circle Economy's Circularity Metric, for example, separates global material inputs into five different categories.  
'Circular inputs' are the secondary materials that are returned to the economy after fulfilling their primary purpose, rather than being discarded as waste. Biomass is considered labelled as a 'renewable input', as opposed to the 'non-renewable' metals and minerals which will never grow back. Fossil fuel energy carriers are categorised as wholly 'non-circular', due to their combustion on usage.  
Finally, 'built-up stock' can refer to any type of material that has already been locked into a single, near-permanent role. This would include the resources used in buildings, road surfacing or other forms of long-lasting infrastructure that maintain a static position within the economy rather than recirculating their value. 
With these different categories, we can determine the percentage of material usage that aligns with the principles of a circular economy. Still, we cannot assess the impact of circular activities nor how active different actors have been in promoting them. 
An alternative approach is to measure the outcomes of circular initiatives, such as their ability to reduce greenhouse gas emissions, preserve the natural environment or prevent pollution from waste. Examples include the Carbon Waste and Resources Metric developed by WRAP, or the Circular Transition Indicators (CTIs) created by the WBCSD. Now in their fourth version, the CTIs are particularly useful to businesses that wish to monitor and report on the success of their chosen solution. 
Such engagement is worth measuring in itself, as it can give us an idea of how corporations and other powerful actors are helping or hindering the transition to a circular economy. This tells us where we are in terms of deliberate intention and the governance strategies that will shape our next steps. 
Engagement can be assessed by quantifying the number of companies that have introduced circular targets or strategies, reviewing corporate strategies or analysing the emergence of new regulations and policies. These exercises can be assisted by frameworks such as the Ellen MacArthur Foundation's Circulytics platform or the CIRCelligence tool from Boston Consulting Group. 
Crunching the numbers
In terms of material flows, we have a long way to go. On average, each individual consumes around 12.5 tons of material resources per year, more than double the requirements of our agrarian ancestors. Industrialisation and rapid economic development have contributed to an enormous surge in material extraction, which is projected to continue as the population increases. 
According to Circle Economy's latest Circularity Gap Report, published at the beginning of 2023, circular inputs account for just 7.2% of material inputs into the global economy. As material consumption has increased, with more resources being locked into a single, linear purpose, the use of circular inputs gradually fell from 9.1% at the time of the report's first publication in 2018. 
This decline in circularity has direct implications for the state of our climate and the health of its natural ecosystems. Vital resources continue to be extracted en masse, often relying on highly destructive practices such as deforestation, land use conversion or the combustion of fossil fuels. At the same time, the volume of wasted materials is steadily climbing, adding to global emissions and leaking harmful pollutants into the surrounding environment. 
Are we at least on our way?
Today's material flows cannot tell us where we are headed. Instead, we must look to the ambitions and activities of those with the power to deliver the transformative changes we so desperately need. 
Here, it appears that progress is beginning to be made. In 2021, for example, a DNV ViewPoint survey of almost 800 international businesses found that around 75% of companies were actively exploring or discussing the opportunities of a circular economy. Just over a quarter of the survey's respondents had already embedded circularity within their corporate sustainability strategy, and one in three had plans to adopt at least one circular business model by 2026 at the latest. 
This rising interest in circularity was particularly prominent among the companies that were predominantly based within Europe. These businesses were more likely to have already adopted a circular business model, or to be engaged in active discussions. 
DNV's report speculates that this distinction may be due to Europe's introduction of new legislation. This conclusion is not without reason, as the EU has certainly taken some noteworthy steps. Having issued its original Circular Economy Action Plan (CEAP) in 2015, the bloc has introduced a wide range of relevant measures. In 2020, it revised the CEAP to account for its strengthened ambitions while addressing the limitations it had previously faced. 
Although the CEAP itself does not impose binding legislation on EU Member States, it serves as the basis for various regulatory proposals and directives that must then be transposed into national law. In some cases, such as France's ban on planned obsolescence, Member States may already be ahead of the game.  
The EU is not alone in developing new regulations in support of a circular economy. In the US, for example, the Biden administration has ordered the Federal Trade Commission to prepare new legislation on consumers' right to repair. As of 2021, more than half of the nation's states already had their own local versions pending approval. The UK, meanwhile, has recently announced its intentions to fund a range of initiatives for the minimisation of waste and the maximisation of valuable resources. 
At the global level, international agreements on the protection of nature and reduction of plastic waste will inherently promote the transition to a circular economy by targeting resource extraction, irresponsible consumption and the disposal of pollutant waste. As these new rules come into force, companies will be forced to pick up their pace. In addition to the pressure of remaining compliant, they may find themselves being scrutinised by investors wary of emerging regulatory risks. 
SGV TAKE
Though it is difficult to say exactly where we are in our journey to a circular economy, we can be certain that there is no room for complacency. While it would be easy to point to corporate targets or new legislation and conclude that we are well on our way, it would be foolish to ignore the quantifiable data of global material flows. 
Even in the EU, which is often championed as a world leader in circularity, circular inputs only account for 11.7% of material flows. Though total material consumption has decreased by almost 10% in the past 20 years, waste generation continues to rise. 
Ultimately, there is still a long way to go in terms of achieving full circularity. With new regulations increased investment, behavioural change and a continued strengthening of corporate engagement, we can proceed in the right direction.