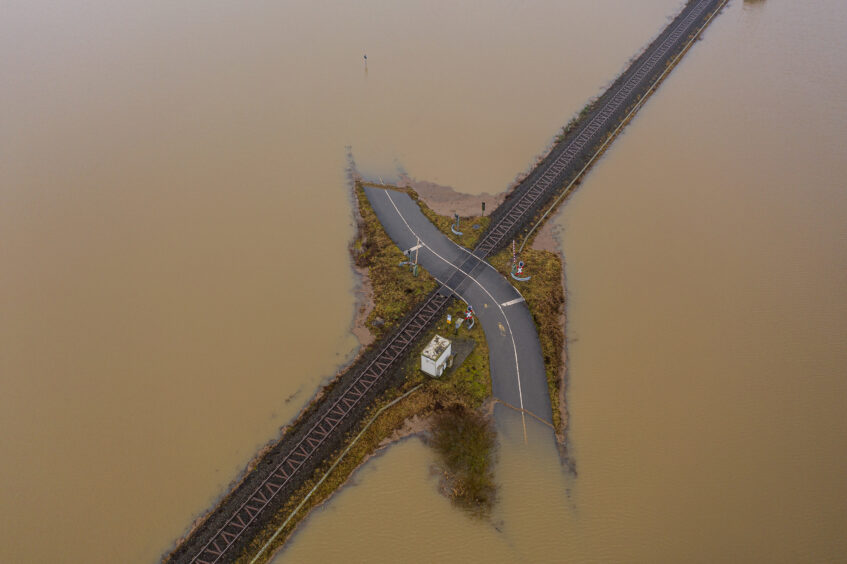 A new study illustrates examples of corporate biodiversity action across five different sectors and various geographies, suggesting that it is rarely taken as a primary goal.
The study shows five case studies in energy, water, cities, agriculture and insurance.
It found that companies deliver biodiversity improvements as a co-benefit rather than as a primary objective.
Policymakers will have to address the market failure and public goods nature of biodiversity through stronger regulation or incentives driving corporate action.
Researchers at Imperial College London, supported by Impax Asset Management (LSE:IPX), have analysed five case studies to illustrate how biodiversity is embedded into broader strategic or commercial objectives. They only included cases where it appeared that companies had biodiversity as a primary objective or intentional co-benefit while avoiding cases where biodiversity considerations appeared to be coincidental. The examples were picked across five sectors – energy, water, cities, agriculture and insurance – and various geographical contexts.
How much priority are companies giving to biodiversity initiatives?
Biodiversity investing is yet to be a prominent feature across the corporate universe, though it is climbing higher in the agenda. Beyond investing, corporate action on biodiversity can take the shape of interventions in the value chain or policies which can be a precursor for actual investments. 
Many of these initiatives are often linked to ESG objectives and are difficult to disentangle; however, researchers found that biodiversity was not pursued as a primary goal, unless when imposed by regulations, but came as a co-benefit or win-win outcome alongside other objectives. Nonetheless, the concept of resilience (environmental and financial) and how biodiversity may directly or indirectly contribute to it is often embedded, even if implicitly, in corporate thinking.                 
How did the five case studies incorporate biodiversity?
For the energy sector, the researchers analysed the behaviour of EU utilities, such as Iberdrola (MC:IBE), Enel Green Power (BIT:ENEL), Orsted (CPH:ORSTED) and Gridserve, across Europe and South America. These focus on various ecosystems, such as grasslands, rivers, marine, forests, and take action in response to regulation, to maintain their licence to operate and to enhance their ESG reputation. 
This shows how regulatory compliance and consumer and stakeholder expectations can be strong motivators for nature-positive action and adoption of biodiversity policies into companies' processes and, in turn, incentivise a change in corporate culture. It is also the case that for these companies, biodiversity investments tend to represent minor capital outlays compared to their usual investments.
The water company taken into consideration was Central Arkansas Water, whose main objective is the security of supply of clean water sources and cost reduction in the purification of primary water. This is related to security of supply in terms of access to quality and reliable water sources and how biodiversity enhancements can be an important co-benefit of opting for cost-effective green infrastructure approaches.
As for cities, the researchers looked at London's real estate company Canary Wharf Group, which has developed a biodiversity action plan to embed nature and biodiversity into its planning processes, rather than as an afterthought. The estate has undertaken its nature investments on a voluntary basis and shows how other office and residential developers could consider biodiversity and climate resilience investments for both cost effectiveness and better client relations.
In the agriculture space, spices maker McCormick (NYSE:MKC) is creating sustainable supply chains by encouraging financially and environmentally sound and resilient agricultural practices. This is strategically and financially savvy and has co-benefits in terms of biodiversity. Supporting farmers in the company's supply chain (through financial support and training) seems to be a key objective, while biodiversity enhancement is aimed within the operational confines of maintaining security of supply that delivers on an expected growth in demand.
Finally, the insurance firms analysed, including Axa (PAR:CS) and Zurich (SWX:ZURN), integrated nature into insurance products to reduce natural catastrophe risks, with biodiversity emerging as a clear co-benefit. Investing in mangrove and coral reef restoration will lower natural catastrophe risk for coastal asset owners, yet the large-scale and public goods nature of most restoration initiatives is a major barrier to developing and scaling industry products which incorporate nature. Solutions to overcome this barrier could come through a coordinating body to ensure collective action or the introduction of clear pecuniary drivers resulting from regulation, the researchers said. 
What should policymakers and companies do?
The report suggests that most corporations will not act on their own on biodiversity, and certainly not at the scale required. This means that policymakers need to address this gap through stronger regulation or incentives. Issues of scale and coordination and the interconnectivity of large ecosystems make it difficult for corporations to act individually – further pointing to a coordinating and catalytic role of governments.
With companies engaging in biodiversity action as a co-benefit, government incentives should seek to identify the types of biodiversity outcomes, and related outcomes, that sit outside this sweet spot and therefore might require further incentives.
Moreover, governments should explore the full complement of policy levers, an exploration of which was beyond the scope of this project. The possibility of introducing a biodiversity incentive or penalty could be explored but given the heterogeneous nature of biodiversity, a global 'biodiversity price' along the logic of a global carbon price is unlikely to be the correct course of action.
The researchers noted: "We believe governments can drive corporate behaviour through strengthening existing environmental licensing regulation and by making nature-related disclosures mandatory. None of these actions on their own will get us to where we need to be, but together they will push us in the right direction."
As for companies, they should engage with their customers, suppliers and employees on biodiversity and use their common interest, where it exists, to identify actions that benefit all, particularly with a focus on business resilience. Corporations can improve the prospect of biodiversity-friendly investing across their supply chain by expanding financing for upstream suppliers. 
The private sector can help replicate and scale biodiversity and nature investments by improving data measurement and metrics, sharing of these data with industry partners, and incorporating these data into decision-making corporate tools.
SGV TAKE
Despite the momentum for biodiversity action seen over the past couple of years and the increasing awareness that the global economy is heavily dependent on nature, corporates are reluctant to implement dedicated measures. Even though it can be a complex endeavour, as recognised by the Imperial College London study, it seems that businesses are failing to understand the sheer importance of protecting biodiversity not only for wider environmental and social benefits, but for their own economic interest.
Is it because they are intimidated by the task, they lack the resources or they don't see an immediate return? With the Taskforce on Nature-related Financial Disclosures releasing its recommendations in September 2023, many organisations will have to start looking at their dependencies and impacts on nature, which hopefully will be a further catalyst for action. Beyond that, it is clear that policymakers have a crucial role to play, as evidenced by the study.