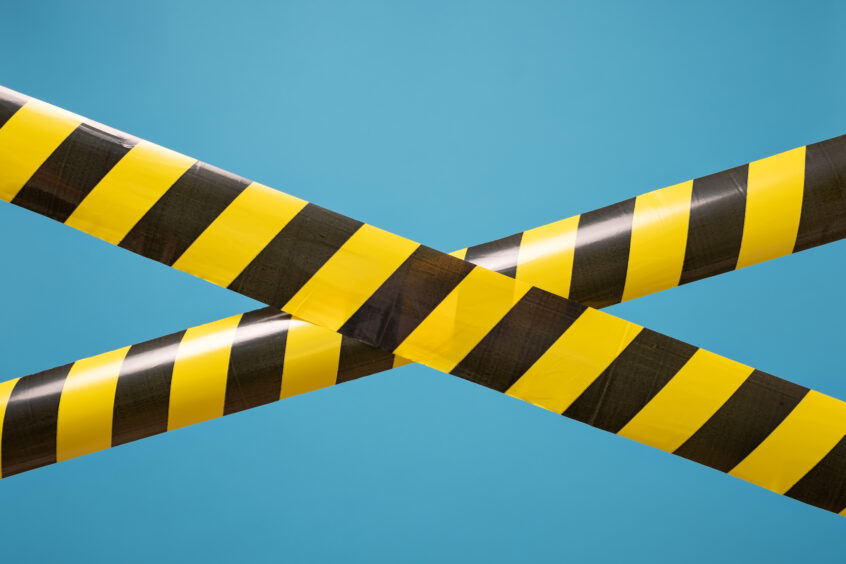 The transition to a circular economy has an important role to play in addressing many of our most pressing challenges. In this article, we explore the current challenges to its development and how they may be overcome.
The benefits of a circular economy have been widely championed, but its principles are yet to be adopted at scale.
Circularity is hindered by a wide range of technical, social and political constraints.
Ultimately, the transition to a circular economy will rely on the coming together of every stakeholder involved.
Year after year, the flaws in our current economic system are growing all the more evident. The dominant linear model of extraction, production, consumption and wastage simply will not sustain our society's future. 
Over the 1960s and 70s, an alternative concept began to emerge from within the realms of the early environmentalist movement. Dubbed 'the circular economy', this concept promised to maintain the value of natural resources by creating a never-ending cycle of economic opportunities using only the materials already in use. Under this system, there would be no need for continued extraction and waste would cease to exist. 
Fast forward to today and the concept of circularity has become something of a buzzword. Global leaders are joined by some of the world's leading brands in promoting the shift to a circular economy as an answer to climate change, biodiversity loss, pollution and resource scarcity.  
As things currently stand, however, we are far from achieving these goals. 
Technical trials and tribulations
Perhaps the most obvious barrier to achieving a circular economy is the technical difficulty of extending the value of existing resources. Products must be designed to last longer, mitigating the need for their constant repurchase. Each component must be easily separated to ensure that damaged items can be efficiently repaired, replaced or recycled. 
Certain materials are harder to recycle than others. Products made with mechanically recycled plastics, for example, are typically lower in quality. This comes as a significant barrier to full circularity, as missing functionalities must then be fulfilled by continuous virgin production. 
In many cases, the technologies available are yet to become economically viable. Recycled materials are often expensive, and industrial silos can inhibit the development of secondary markets for alternative use cases. 
On a structural level, the transition to a circular economy will require a significant expansion of suitable infrastructure. Indeed, there is little hope of waste being recirculated if it cannot be collected, sorted and delivered to scaled-up recycling facilities. 
This infrastructure will require a substantial amount of investment to reverse a historical lack of funding. Historically, in wealthier countries, governments have rarely supported domestic waste management, choosing instead to export their rubbish to vulnerable communities that must handle the burden themselves. As for private investment, there must be a degree of regulatory certainty before such expenses are considered worthwhile. 
Creating convenient circular systems
The transition to a circular economy will also depend on a willing shift in consumer behaviour. Having long been trained to purchase every new item, they are now being asked to engage with circular options such as repair or reuse. In a culture that encourages them to build theiir identities around the products they own, they are now being asked to share rented items or replace material goods with regular services. 
When it comes to product disposal, consumers are charged with ensuring that every product is carefully redirected into the optimal channel. They are expected to keep up to date with new information, adapt to different routines, and learn the steps required to ensure that fragile waste streams are never contaminated.  
Sometimes, they may have to travel to specified drop-off points or stay home all day to pass on a collection. Either way, their commitment seems to come with some sacrifice. 
These changes are a lot to ask, but research suggests that consumers are increasingly keen to engage. In a recent survey of over 800 international businesses, less than 20% reported a lack of public awareness or concern for dissatisfaction as being a potential barrier to their adoption of circular solutions. 
"Almost three quarters of consumers consider the environmental impact of their electronic goods," says James Rigg, chief executive of Trojan Electronics, citing his company's latest report. "The younger Gen Z demographic is even more open to the idea of refurbished technology, with this figure at 64%. As younger people become increasingly receptive to the concept of circularity, this trend is set to continue." 
Still, there are certain nuances that must be considered. 
"Despite consumers becoming increasingly environmentally conscious, a common misconception persists that refurbished items are of lower quality," Rigg continues. "Many products are only returned due to minor technical faults or cosmetic damage, yet there is a hesitancy among retailers and manufacturers to re-sell refurbished items." 
"Giving shoppers the chance to physically see and handle refurbished items for themselves could be key to supercharging in-store sales. We have seen phone shops and some brands such as Hotel Chocolat [LON:HOTC] start to showcase refurnished goods in their store to help with the purchasing decision." 
The perceived quality of circular goods is only one part of the puzzle. Consumers also tend to prioritise cost and convenience, particularly when they are struggling with tumultuous economic conditions. While circular models based on resale or refurbishment can often be more affordable, the costs of recycled materials or regular servicing may be somewhat untenable.  
Practical policy provisions
It could be argued that policymakers have the biggest role to play in accelerating the adoption of a circular economy. With a combination of regulatory measures, incentives and educational campaigns, they could bring various stakeholder groups into collective alignment.  
For example, governments could invest in appropriate infrastructure. They could strengthen their regulation of wasteful industries, while stimulating demand for recycled materials. This would help in mobilising capital towards effective solutions by reducing the risks of investing in emerging technologies and making it a competitive advantage to do so. 
Sadly, the reality may not be so simple.  
As we pursue a more sustainable future, there are a number of critical measures that governments ought to consider. This becomes particularly challenging when one of our chosen solutions does not align with the others. 
Such is the case with the transition to a circular economy. With its focus on minimising waste and avoiding the need for resource extraction, it is largely incompatible with the material intensity of other vital approaches such as vehicle electrification or the expansion of renewable energy. This puts policymakers in a tricky position, as they are forced to strike a balance between the displacement of fossil fuels and the urgency of reducing our consumption and disposal of valuable resources. 
Governments must also account for the social implications of circular policies. Within their own jurisdiction, they must ensure that the transition to a circular economy does not result in increased unemployment. They must provide equal access to new opportunities, whether it be upskilling programmes or free transport to the local repair shop. 
At the global level, it is worth considering the social inequities between different countries. For more than a century, the world's largest economies have maintained their positions of power largely through the exploitation of finite resources.  
Although the materials used are likely to have come from less wealthy nations, much of their value has been held by those least in need. If these powerful countries were to suddenly demand a more circular system, they could be accused of tearing business away from vulnerable offshore suppliers, while condemning emerging economies to struggle onwards without capitalising on the very same resources that gave them their sense of privilege. 
SGV TAKE
Ultimately, the transition to a circular economy will rely on the coming together of every stakeholder involved.
Promising solutions must be carefully assessed for potential pitfalls, rigorously researched and comfortably funded. Businesses must collaborate on the development of secondary markets and the widespread adoption of sustainable, circular design. Consumers must be open to trying something new, aligning their meaningful intentions with real-life decisions. Finally, policymakers must support the whole system by creating the relevant push and pull factors that will lead others to act.