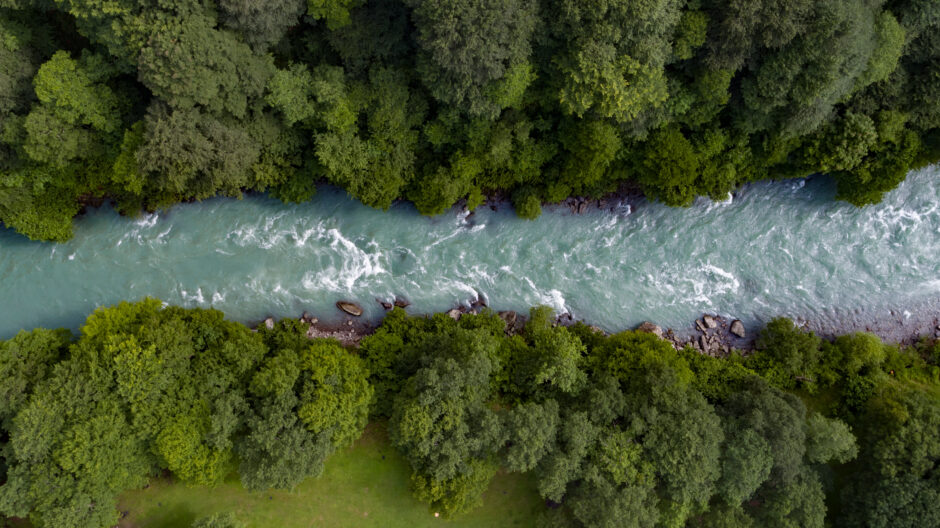 Analysis by the UNEP Finance Initiative (UNEP FI) has revealed a substantial disconnect between government spending on environmental protection and biodiversity richness in 106 nations.
The report warned of a fragile ecosystem balance, urging recognition of nature's value and legal accountability for its protection.
Economic activities should be aligned with nature conservation to ensure that vital ecosystems continue to thrive.
UNEP FI called to harmonise economics and biodiversity preservation, advocating investment alignment, nature-focused policies and data transparency for a sustainable global future.
UNEP FI has analysed government expenditure on environment protection and biodiversity richness across 106 countries and territories, finding a significant misalignment between spending patterns and biodiversity levels. The analysis underscored the urgency of harmonising economic activities with nature conservation efforts to safeguard the delicate balance of our planet's ecosystems.
Mapping expenditure and biodiversity richness
UNEP FI's mapping exercise, which considered government expenditure on environment protection as a percentage of GDP against a country's biodiversity richness, unearthed striking disparities. The study employed data from publicly available sources such as the International Monetary Fund IMF and the Global Biodiversity Index.
The findings underscored a global trend wherein countries with lower levels of biodiversity richness tend to allocate greater resources to nature-positive activities. Meanwhile, many biodiverse nations exhibited lower levels of investment in environmental protection. Australia emerged as an exception, directing a proportionate share of government spending towards its rich biodiversity landscape.
Of the top 15 countries ranked by biodiversity index, a mere one country emerged as a significant spender in nature-positive initiatives, with Australia allocating over 1% of its GDP. Only two other nations, Colombia and China, fell under the medium-spender category, allocating over 0.5% of GDP for environmental protection.
Among the top 15 countries with the highest environmental expenditure, 13 nations had a lower biodiversity index. Japan and Australia, with biodiversity indices of 153.58 and 337.18 respectively, were the exceptions, highlighting a complex relationship between expenditure and biodiversity richness.
Nature's impact on the global economy
Nature plays a pivotal role in sustaining the global economy: according to the World Economic Forum, more than 50% of the world's GDP relies to some extent on ecosystem services. The world faces a precarious situation, however, as biodiversity planetary boundaries are being breached by human activities, pushing nature to the brink of functional collapse.
There has been real momentum to shift economic activities to protect nature, but this change is still very much in its infancy. The introduction of Science-Based Targets for Nature (SBTN) in 2023, for example,, built on the work to mitigate global warming, with over 2,600 companies already adopting science-based targets for climate through the SBTi. These new nature targets complement existing climate goals and will enable companies to comprehensively address their impact in the face of growing environmental and social challenges. 
This move towards science-based nature targets reflects the interdependence of climate and nature and recognises businesses' significant role in addressing these interconnected crises, promoting innovation and enhancing bottom-line efficiency. 
Another instance is the 2023 Amazon Summit that concluded with the signing of the joint Belem Declaration, wherein the attending presidents pledged to establish the Amazon Alliance to Combat Deforestation, designed to tackle deforestation through various national approaches, potentially including zero deforestation by 2030. The event addressed the urgent need to halt this practice, not only for its biodiversity impact but also due to its contribution to the climate crisis, inequalities, financial instability and food security concerns. 
Further, the high-level Taskforce on Nature Markets presented its Making Nature Markets Work recommendations report during a finance side event at the summit, emphasising the importance of integrating nature into the economy and suggesting practical measures. The Taskforce highlighted that, unlike technological solutions, nature markets require policy incentives and governance frameworks to drive change, calling for alignment between financial architecture and a global nature economy to transition to a sustainable post-carbon economy.
More than a simplistic interpretation
While the correlation between biodiversity richness and nature-positive expenditure is evident, the UNEP FI report cautioned against simplistic interpretations. A low biodiversity index may stem from geographical factors or human-induced damage to natural capital over time. On a global scale, researchers found that 58% of the assessed countries dedicated less than 0.5% of their GDP to environmental protection. This trend was particularly prominent across Asia, Africa, North America and South America – regions that house a substantial share of the world's biodiversity.
The analysis encourages financial institutions to align their investments with areas of high biodiversity richness and low government expenditure. It advocates for blended finance strategies, such as biodiversity offsets and credit markets, to be enacted in tandem with government spending. 
The TNFD emerged as important for promoting sustainable investment practices, as it can integrate nature-related risks and dependencies into financial institutions' risk assessments. There is a need for enhanced data transparency, particularly from the private sector, to ensure robust reporting and disclosure mechanisms.
As the world strives to bridge the biodiversity financing gap, a new UN-convened bank-led working group, the Principles for Responsible Banking, intends to help banks align investment portfolios with the Kunming-Montreal Global Biodiversity Framework, which seeks to not only address financing gaps but also honour the rights of Indigenous Peoples and local communities.
SGV TAKE
The UNEP FI's analysis serves as a clarion call to harmonise economic progress with biodiversity preservation. With the global community at a crossroads, the path forward involves synergising financial resources, public-private partnerships, and nature-centric policies to forge a sustainable future for both our economies and ecosystems.