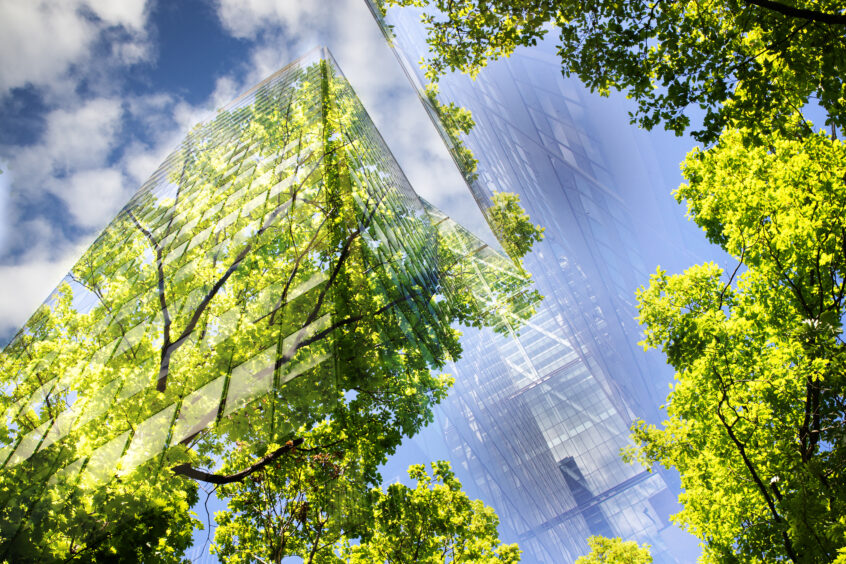 Following the July 2023 record as the hottest month in human history, analysis from global disclosure non-profit CDP shows that extreme heat is the most widespread climate hazard facing the world's cities today. 'Extreme heat' includes the impact of extreme heat, heat stress, extreme hot days and the urban heat island effect.
Four out

of five

 

cities

disclosing to CDP reported facing a climate hazard in 2022, while

70%

 expect hazards to be more intense in 

future. 

Ext

reme heat was the most reported climate hazard. H

eat-related hazards, however, are more encompassing than the direct impact of extreme heat, and also include drought and risk of wildfires. 
High temperatures impact not only labour productivity but food and water supplies and could have a severe knock-on effect on human health and quality of life.
Four in five (80%) of the 1,090 cities that reported their environmental data through the CDP-ICLEI Track in 2022 said they face significant climate hazards, with more than two-thirds (70%) already being significantly impacted by them. Moreover, 70% of cities expect these hazards to be more intense in the future, while over half (58%) expect them to increase in frequency.
Just over half (51%) of the reporting cities (557 cities) reported extreme heat as a hazard, making it the most widely reported climate hazard facing the world's cities. Other significant heat-related hazards reported by cities to CDP-ICLEI Track include drought (35% of cities) and the risk of wildfires (19%).
Wildfires across the world show the immediate dangers of extreme heat
As seen in July of 2023, when the earth saw its hottest month on record – and in an estimated 120,000 years – and since then, when wildfires ravaged parts of the planet from Hawaii to Portugal to China, extreme heat is affecting every corner of the globe.
Of cities that reported climate hazards, 81% (179 cities) in North America reported extreme heat as a climate hazard, followed by 79% (153 cities) in Europe and the UK, 58% (86 cities) in Asia Pacific, 49% (31 cities) in Africa and the Middle East, and 43% (108 cities) in Latin America.
These include New York (US), Vancouver (Canada), São Paolo (Brazil), Athens (Greece), London (UK), Tel Aviv (Israel), Abuja (Nigeria), Delhi (India) and Melbourne (Australia). It is important to note, however, that the number of cities in Africa, the Middle East and certain countries in Asia – areas particularly affected by extreme heat – reporting data through CDP-ICLEI Track remains relatively low.
Maia Kutner, CDP global director for cities, states and regions, said: "The last few weeks have given us an uncomfortable insight into what the future holds for our planet through the lens of just one of many climate hazards, extreme heat. Fire after fire after fire devouring homes, livelihoods and nature from Hawaii to China; the single hottest month ever recorded in human history; and the warmest reported ocean temperature. All of which, in years to come, will seem unremarkable.
"The consequences of the actions and policies that have led us to the point where the world is literally on fire are as clear as the blankets of smoke seen from space. There is good news though – there is still time to act to reduce emissions, switch to clean energy, make our cities resilient and protect people and nature, but national and local governments must focus and move very fast."
Extreme heat has a direct impact on health
Rising global temperatures and more frequent and intense heat waves are causing significant public health issues, economic loss, human suffering, and increasing mortality rates.
CDP's analysis also examines the stark impact of extreme heat on the world's population, finding that the elderly (reported by 88% of cities), low-income households (67%), children and youth (63%) and marginalised communities (45%) are the groups most affected by it.
Cities are home to more than four billion people and the urban heat island effect creates deadly conditions and significant public health risks, particularly for poor and vulnerable communities. Meanwhile, the CDP analysis showed that for 143 cities, almost their entire population (90-100% of a city's population) is affected by extreme heat.
Understanding the economic impact of extreme heat
A study by Arsht-Rock and Vivid Economics attempted to quantify the impacts of heat in 12 global cities on local economies and the personal income of marginalised workers.  In the US alone, the economic costs of extreme heat are estimated to reach $100 billion annually. From 1992 to 2013, an estimated $16 trillion was lost to the effects of high temperatures on human health, productivity, and agricultural output.
In specific example by city, in the US in Miami, over $10 billion is lost to heat under current conditions – more than Miami-Dade County's entire annual budget. In New Delhi, the expected economic loss to heat will rise to almost 5% by 2050 – or  $6.1 billion. Meanwhile, in Dhaka, heat stress is reported to impair labour productivity more than any other city in the study, with current losses estimated at 8% of the city's GDP.
Reporting risk is an important first step but adaptation is key
Hutner added: "Reporting environmental data through CDP-ICLEI Track is a city's first step on the road to that meaningful and tangible climate action, as what gets measured, then gets managed. We urge all cities, large or small, to do the 'measuring' now, so they can get on with the 'managing' to build the sustainable future we, and our planet, so desperately need."
Reporting is no longer enough, however, as local governments must find new ways to work with new environments. For example, according to the US Environmental Protection Agency, to safeguard against the acute effects of extreme heat on people's health in the short term, local officials can establish early warning systems and urban cooling centers  and raise awareness about risk factors, symptoms of heat-related illness, and when and how to seek treatment.
In addition, city planners and local government can protect or modify roads, train tracks, and other infrastructure by using more resilient materials, as well as implement energy efficiency measures to reduce disruptions of city services and stress on electricity systems during heat waves. This is a huge opportunity for new materials, technologies and processes both in planning and developing and in construction.
SGV Take
While it's important to be aware of the impacts of extreme heat and encouraging to see it recognised as a major risk by cities reporting through CDP, it is not enough that the risk is recognised – action must be taken.
The devastating wildfires in Hawaii might not have happened if the local electric utility had maintained the areas around power lines properly, or shut down its power lines in time to prevent sparks and high winds from combining to ignite dry vegetation. Apparently, the company had not yet implemented upgrades regulated in 2020 and Maui County is now reported to be suing Hawaii Electric.
There is an urgent need for adaptation to increasing temperatures and investment in cooling technologies, as, according to a 2014 IEA report, existing cooling technologies could single-handedly use up the global carbon budget by 2050. The energy demand for cooling in buildings has already doubled since 2000 so this is a huge blind spot which highlights the interconnected nature of the challenges we face.