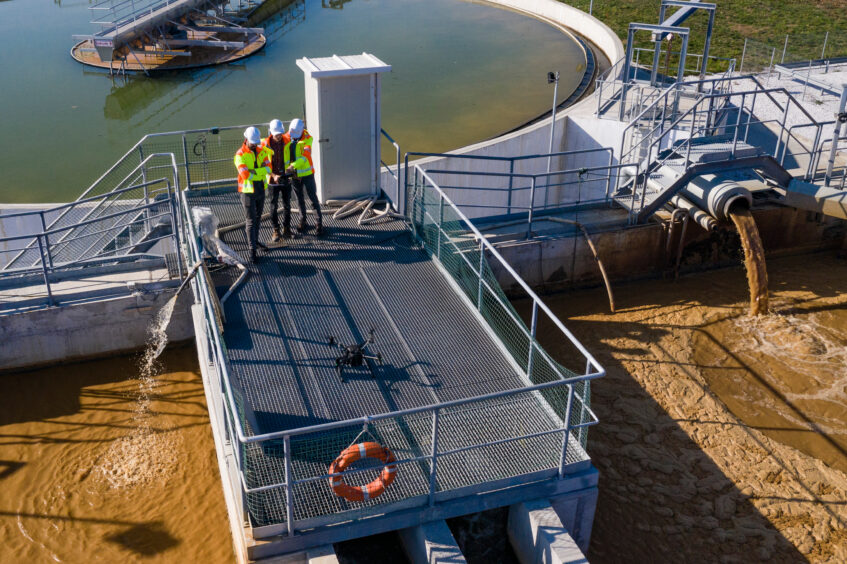 UNEP has released analysis which says that, despite the growing health and environmental threat caused by untreated wastewater, it could prove an invaluable resource in a circular economy loop.
Wastewater is a growing health and environmental threat with only 11% of treated wastewater being reused,  while around half is released into rivers, lakes and seas.
Wastewater is also associated with emissions, accounting for almost as much as the aviation industry.
The report says that wastewater could provide energy, supply 10x the water provided by current global desalination capacity and offset 10% of global fertiliser use.
During World Water Week, ten years after the release of the report Sick Water? The Central Role of Wastewater Management in Sustainable Development, UNEP issued its updated report on wastewater, Wastewater – Turning Problem to Solution, in conjunction with the Global Wastewater Initiative (GWWI) platform and Norwegian non-profit. GRID-Arendal.
Wastewater is an important and valuable resource that can also help avoid the costs of pollution and biodiversity loss. The report argues that, with the right policies in place, it could provide alternative energy to half a billion people, supply over 10 times the water obtained through desalination processes and reduce the demand for synthetic fertilizers.
Leticia Carvalho, head of marine and freshwater branch at UNEP, said: "We must not let the opportunity simply disappear down the drain: it's time to realize the promise of wastewater as an alternative source of clean water, energy, and important nutrients."
Wastewater solutions
Despite some progress, billions worldwide still lack access to safe water, sanitation, and hygiene; a situation exacerbated by water scarcity caused by conflicts and climate change. By highlighting wastewater's potential to morph from a climate concern to a solution across a range of challenges, the report lays out strong arguments for investment in the sector.
Intelligent management of wastewater involves recovering and safely reusing its
valuable ingredients, such as nutrients, energy and water. Recovering these resources can deliver multiple co-benefits, such as reduced
dependence on synthetic fertilisers, which constitute up to 25% of the global nitrogen and phosphorus demand in agriculture; diversified energy production, which can
provide electricity for around half a billion people per year; and increased water security, carrying the potential to irrigate around 40 million hectares. To be specific:
By generating biogas, heat, and electricity, wastewater could produce five times more energy than is needed for its treatment.
Moreover, proper wastewater management could help countries adapt to climate change and reduce water insecurity. Reusing nitrogen, phosphorous, and potassium from wastewater could offset 13.4% of the global agricultural nutrient demand – which itself would have a huge impact on emissions.
Proper management of wastewater also has the potential to irrigate around 40 million hectares – an area larger than Germany.
Wastewater and the circular economy
The report highlights successful wastewater management examples from various countries, both high and low-income, including China, Colombia, Denmark, Egypt, Germany, India, Israel, Namibia, Senegal, Sweden, Singapore, the Solomon Islands, and Tunisia, as well as from the Caribbean region. The initiatives explored demonstrate the potential for scalable solutions across multiple climate zones and economies.
The report challenges the view that wastewater is an end-of-pipe problem to be disposed of and, instead, repositions it as a circular economy opportunity: a renewable and valuable resource to be conserved and sustainably managed with the potential to drive new jobs and revenue streams.
"We need to keep the pressure up to improve some critical underlying conditions if these actions are to succeed," said Peter Harris, director of GRID-Arendal.  "For that to happen, we need more effective governance, investment, supporting innovation, strengthening data, improving capacity to implement and – critically shifting our behaviour – all of us as individuals and institutions."
SGV Take
While it is an excellent opportunity to explore the potential for wastewater to become a resource rather than a burden, the report also highlights the importance of understanding the interconnections between different sectors. Not only can proper use of wastewater help transform energy generation, cut emissions and tackle water scarcity, but it highlights the need for policymakers to integrate water and climate policies.
It's critical to remember, as we focus on the impact of extreme heat in the summer of 2023, that much of how we experience climate change is related to water – either through flooding, droughts, or water-borne diseases.