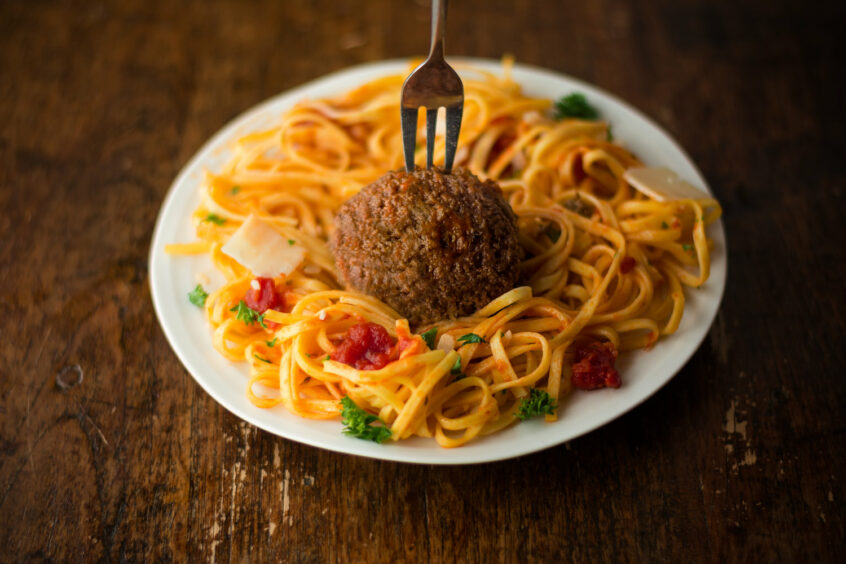 The Good Food Institute Europe (GFI Europe) is calling for more investment and public support of the alternative proteins space, to ensure that the UK does not fall behind in the increasingly competitive global landscape.
Public investment in the UK mostly focuses on cultivated meat, while plant-based products and precision fermentation are being neglected.
The country, however, is a huge market for alternative proteins and the industry could be worth up to £6.8 billion annually, creating 25,000 jobs by 2035
GFI Europe estimates that the UK Government should invest £390 million in the sector to help create green jobs, bolster domestic food security and become a "science superpower". 
A new report by GFI Europe calls for the UK Government to invest £390 million in alternative proteins to help create green jobs, bolster domestic food security and turn the country into a "science superpower". According to the international nonprofit, policymakers must take bolder action to develop the industry or risk losing momentum to other countries.
What are the opportunities for the UK?
Looking at the alternative proteins landscape in the UK, the cultivated meat sector is a growing success story, with at least 23 companies working to produce meat directly from cells. Indeed, in 2022 it raised more private investment than the rest of Europe combined. 
UK Research and Innovation, the country's main research funding agency, has invested at least £43 million in sustainable protein research and development since 2012 – two-thirds of which has been since 2022. Cultivated meat has received the most funding, but public research developing plant-based meat has so far been neglected, despite the UK being the second-largest market for these foods in Europe.
Moreover, precision fermentation – which uses organisms such as yeast to produce ingredients such as real egg or dairy proteins – remains undeveloped compared to countries such as Israel and the US. 
According to GFI Europe, with strong political leadership, the UK could emulate the success of other green industries by creating dedicated industry clusters, with regional hotspots including the northeast, Yorkshire and the Cambridge-Norwich corridor. 
These could deliver significant economic benefits. Green Alliance research found that the UK's sustainable protein industry could be worth up to £6.8 billion annually and create 25,000 jobs by 2035.
Why do we need alternative proteins?
Animal agriculture accounts for over 60% of the agriculture, forestry and land use sector's global greenhouse gas (GHG) emissions and contributes to around 15% of all GHG emissions worldwide, according to the FAIRR investors network. It is an inefficient way to feed the world's growing population, as the food and water used for the animals could otherwise be consumed by humans. 
Indeed, a study published in Nature Food in September 2021 estimated that global GHG emissions from animal-based foods were double those of plant-based foods. Farmland management and land-use change represented accounted for 38% and 29% of the total, respectively, while rice and beef were the largest contributing plant- and animal-based commodities at 12% and 25%, respectively.
Moreover, farming livestock comes with various social and environmental impacts, depending on how animals are kept as well as how the products are treated. For example, dairy cattle generate greenhouse gases through enteric and waste fermentation as well as excreting nitrogen emissions through their faeces and urine. 
Alternative proteins are a key solution to address these issues while maintaining the growing world's population fed in a healthy and sustainable manner.
What are the recommendations to the UK Government?
GFI Europe issued a series of recommendations to policymakers. Firstly, Westminster should invest £390 million by 2030 to fund open-access research, business grants and a new sustainable protein catapult – enabling small businesses in the sector to prosper. On top of that, it should provide the Food Standards Agency (FSA) a £30 million funding boost in the 2023 Autumn Statement to boost confidence in the sector, reduce the risk of startups moving overseas due to regulatory uncertainties, and enable the FSA to fulfil its expanded post-Brexit role.
Secondly, the forthcoming engineering biology action plan – focusing on the science underpinning sustainable proteins – should be used to showcase its support for scaling up production.
Finally, it should create a level playing field for sustainable proteins by overturning retained EU laws preventing plant-based dairy companies from using everyday language such as 'milk' and 'cheese' to label and market their products.
Linus Pardoe, UK policy manager at GFI Europe, said: "The UK is home to dynamic food producers, world-leading scientists and a strong plant-based market – all the tools needed to build a globally competitive sustainable protein industry capable of reducing emissions, creating green jobs and making the country less reliant on imports."
"The government promised to keep the UK at the forefront of this growing sector in last year's food strategy, but it must act now to deliver on that ambition… Failing to act risks the UK missing out on economic and environmental benefits as other countries race ahead."
SGV TAKE
The GFI Europe report highlights the need for supportive policy measures and public investment to ensure that the innovative, sustainable alternative proteins industry develops at the pace and scale required to meet global sustainability goals. The transformation of the food system can only happen if a series of actors, from policymakers through the supply chain to consumers, play their part. 
In order to feed everyone sustainably, the public and private sectors need to enable behavioural change and make new foods accessible. Like with any other industry, this is helped by scaling up and promoting new products to encourage people to leave animal-derived food behind.
After cultivated meat producer Aleph Farms applied for regulatory approval in the UK, the country has the opportunity to enter a market that so far is only developing in Singapore and the US – although Switzerland may become another player in the coming years – therefore beating the rest of the world in the race to the commercialisation of lab-grown meat. This, however, should not come to the detriment of other alternative proteins, which should be scaled up in tandem, as all of these products have a role to play in the food system transformation. Vegan people, for example, are unlikely to consume cultivated meat, while plant-based food can be a cheaper option.