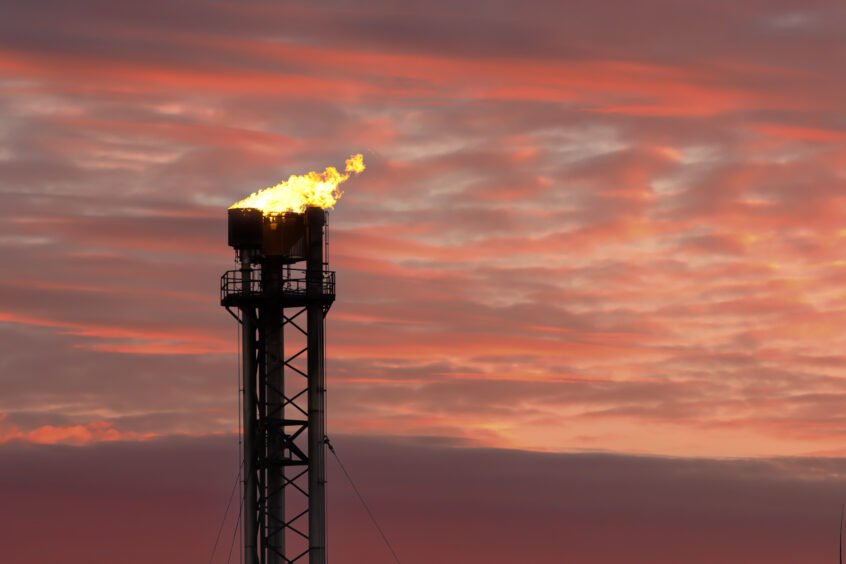 Through a series of reports, the Global Climate and Health Alliance (GCHA) sheds light on the far-reaching implications of methane emissions caused by key sectors including fossil fuels, agriculture and waste on public health and climate.
Public health is threatened by the role of methane derived from agriculture, food, energy fuel and waste sectors, according to a series of reports by GCHA.
Both short-term and long-term health benefits derive from recognising the positive environmental and social impacts of reducing methane emissions.
Methane mitigation can offer significant improvements to people's health through a combination of short-term technical solutions and long-term radical transformations in energy, food and waste management systems.
Methane emissions and human health are interconnected in many direct and indirect ways. Substantially cutting global methane emissions may not only contribute to limiting global warming but also help reduce threats to public health, according to a series of reports published by the GCHA in August 2023.
It is predicted that, during the COP28 climate summit, increasing pressure will be put on major fossil fuel producers to reduce methane emissions and avoid methane leaks from existing facilities as an accessible target with long-term benefits.
Since COP26, 150 countries have signed up for the Global Methane Pledge, committing to clear action in rapidly reducing methane emissions by 30% by 2030 from the food, energy and waste industries. Recognising the importance of rapid and drastic cuts in methane emissions is essential to ensure that global warming is decelerated, that temperatures remain below the 1.5°C target and that public health is not damaged further.
Where does methane come from?
The GCHA's overview report provides a study of how methane emissions, climate change and human health are interconnected. Compared to CO2, methane has a shorter atmospheric life as it remains in the atmosphere for 12 years, though as a greenhouse gas, it is around 80 times more powerful than the former in the course of 20 years.
The report finds that, although half of the methane currently present in the atmosphere has its origins in natural sources such as wetlands and swamps, the other half is anthropogenic: around 95% of human-induced methane emissions are in fact derived from the food, agriculture, energy and waste sectors.
How does it affect human health and the environment?
Methane mitigation that is well-implemented and sustained on a global dimension can help reduce the detrimental effects of emissions on human health. These include the devastating health impacts of air pollution, causing damage to airways, asthma, respiratory illnesses, and cardiovascular diseases; the consumption of unhealthy foods; the risk of fires and explosions from leakages; and the exposure to infection and disease due to poor sanitation in waste management.
On an environmental dimension, methane is one of the most powerful greenhouse gases contributing to climate change, as the cause of more than 30% of global warming so far and as a driver of tropospheric ozone formation which leads to more than one million premature deaths of people per year.
Key findings from the agriculture, energy and waste sectors
As the impacts of anthropogenic methane emissions can be traced back to the specific economic sectors of agriculture, energy and waste disposal, the following reports measure the impact of each sector in turn.
Firstly, the food and agriculture sector alone encompasses over 40% of methane emissions that are human-induced, particularly in the form of digestive processes of livestock, the decomposition of organic material in anaerobic livestock manure (such as manure pits) and rice cultivation which due to flooded paddies fosters environments that are hospitable to methanogenic organisms. 
Bad land management, such as cutting or burning vegetation to create areas for livestock, also contributes to releasing methane which would otherwise have remained trapped in the soil or roots.
Secondly, the energy sector is responsible for 35% of emissions, released through leakages, venting and flaring during the processes of extraction, production and combustion of oil and natural gas (which is made up primarily of methane), and during the process of mining in coal deposits.
Finally, the waste sector encompasses around 20% of methane emissions due to the process of anaerobic decomposition of organic waste in landfill sites, open dumpsites or wastewater systems.
How do we move away from methane?
By significantly reducing global anthropogenic methane emissions, any goals to improve the health of both the environment and people may become more attainable. Fortunately, the report asserts that "most solutions for methane reduction are simple and cost-effective and can result in land conservation benefits, emissions reductions, and improved health outcomes".
The solutions recognise the importance of short-term technical strategies aiming to rapidly reduce methane emissions, including easy fixes such as stopping leakages of the gas from fossil fuel infrastructure, yet the report notes that promoting more radical system changes to transform polluting industries is essential.
This includes replacing coal, oil and gas with renewable sources in the energy sector, in the pursuit of a renewable energy transition. In the food and agriculture system, it involves reducing meat consumption whilst embracing plant-rich diets, moving towards regenerative agriculture and improving the management of available livestock in the agricultural industry, and using food and agri-waste as compost to promote a circular economy and reduce waste.
These changes would reduce 45% of human-created methane by the end of the next decade and avoid a 0.3°C temperature rise by 2045. The contribution of health professionals and experts in decision-making can only promote such changes.
SGV TAKE
Methane mitigations present an easy win in addressing climate change due to their immediate impact both on short-term and long-term scales. These, however, must be accompanied by system-level transformation to permanently reduce human-induced methane emissions and contribute to the health of both people and the planet.
Due to the increasing recognition of the interconnections between climate change, public health and methane emissions, the inclusion of health experts and professionals in strategies and policies that safeguard both the environment and people presents an enriching contribution to constructing a healthier, more sustainable future on a global scale. Of course, policy is responsible for imposing and supporting significant changes on companies in the private sector.