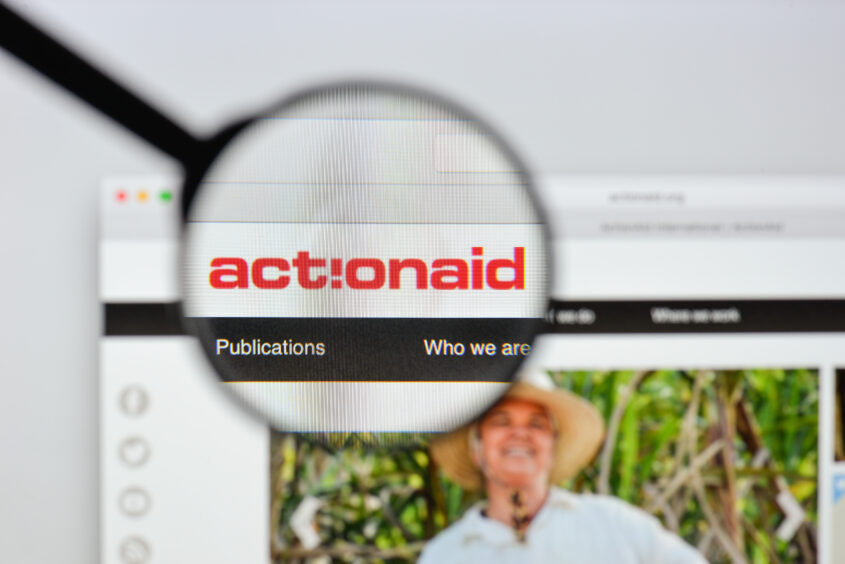 The industries that are driving the worst impacts of climate change are currently receiving 20 times as much funding as climate solutions, according to ActionAid's latest research. 
ActionAid has released a report on bankers' funding of climate-intensive industrial sectors.

 

The world's biggest banks have channelled around $3.2 trillion into fossil fuel growth and $370 billion towards the expansion of industrial agriculture.

 

Multiple stakeholders will have to come together if we are to succeed in realigning capital flows.
All over the world, vulnerable communities are engaging in the fight against climate change, recognising the severe implications it is likely to have on their everyday lives. Governments are devoting much of their time to addressing the crisis, and companies are taking steps to alter their impact. 
Still, the world's largest banks have continued to fund the sectoral activities that are driving the problem. According to ActionAid researchers, fossil fuels and industrial agriculture have received 20 times the financial support made available for climate solutions. 
"Their continued financing of fossil fuels and industrial agriculture is simply staggering," said Teresa Anderson, global lead on Climate Justice at ActionAid International. "Banks are condemning communities to the cruel combination of landlessness, deforestation, water pollution and climate change." 
"Money is flowing in the wrong direction," added Arthur Larok, the organisation's secretary general. "This report must not be ignored." 
World's biggest banks are funding the drivers of climate change
ActionAid's study was conducted in partnership with Profundo, an independent research organisation from Amsterdam. Together, they set out to determine how much money had been awarded to companies involved in either fossil fuel development or industrial agriculture within at least one of the 134 countries collectively referred to as the Global South. 
Having narrowed their scope to 45 agricultural giants and almost 500 fossil fuel majors, the researchers analysed a suite of financial datasets. Their findings are somewhat alarming.  
In the seven years since the Paris Agreement of 2015, banks have channelled around $3.2 trillion into the expansion of fossil fuels in the Global South. Over the same period of time, they have also provided an estimated $370 billion in funding to the identified agricultural firms. 
These activities are the largest industrial drivers of climate change, and yet the world's largest banks are enabling their proliferation in parts of the world that are already severely impacted. From rising sea levels and disastrous floods to dangerous periods of untenable heat, vulnerable communities are being left to suffer the consequences. 
"I've seen firsthand the devastation extreme weather can inflict on the lives of people who did very little to cause it," wrote Vanessa Nakate, a climate activist contributing to the report. "Money continues to be pumped into harmful activities that threaten the existence of our planet and its people." 
ActionAid's report identifies the worst culprits in each region studied. In Europe, the four biggest funders were HSBC (LSE:HSBA), BNP Paribas (PAR:BNP), Société Générale (PAR:GLE) and Barclays (LSE:BARC). Citigroup (NASDAQ:C), JPMorgan Chase (NYSE:JPM) and Bank of America (NYSE:BAC) were among the largest investors of the Americas, while Asia's contributions were led by the Industrial and Commercial Bank of China (HKEX:1398), China CITIC Bank (HKEX:998), Bank of China (HKEX:3988) and Mitsubishi UFJ Financial Group (MUFG) (JPX:MUFG). 
Powerful governments are exacerbating the problem
"What angers me the most is the lack of action that world leaders and huge polluters are taking," Nakate continues.  
Indeed, ActionAid's report makes the claim that the money put towards fossil fuels and industrial agriculture amounts to 20 times more than governments within the Global North have spent on climate solutions for those most in need. 
Climate finance commitments remain unfulfilled, and many governments continue to spend their taxpayers' money on the continued expansion of harmful industrial practices. Public capital is being frittered away in the form of subsidies, official development assistance and support for state-owned enterprises or national funds. 
What does the report recommend?
The report lays out a number of potential solutions. 
It calls upon banks to end their financing of fossil fuels, deforestation and other harmful practices of industrial agriculture. It demands that they protect the rights of surrounding communities by strengthening their commitments to human rights, strengthening the relevant safeguards and developing procedures for obtaining consent and making complaints.  
Banks are also advised to reduce their portfolio emissions as far as they can. This would involve the setting of ambitious targets based on careful monitoring of their clients' activities. By strengthening their reporting procedures and publishing their data transparently, they could allow themselves to be held fully accountable for delivering against their commitments. 
ActionAid has also outlined some recommendations for governments. It has suggested stricter regulation of the financial sector to ensure that harmful industries are not being supported unless they can evidence a credible plan to transition. 
It advocates for a redirection of industrial subsidies and scaled up support for potential solutions such as renewable energy or agroecology. Finally, it argues that climate finance ought to be vastly increased and accompanied by fair taxes and debt relief systems. 
SGV TAKE
By drawing a comparison between bank investments and state finance, ActionAid has exposed a significant failure of governance. Countries within the Global North have continuously failed to deliver as promised, leaving the world's most vulnerable populations to grapple with crises for which they are barely responsible. 
It could be argued that governments have not had the money to spend, and no one would deny that recent circumstances have been particularly challenging. But it is worth acknowledging the influence of government policies over the types of operations that deliver reliable profits.
So, although it is clear that banks must be held accountable for the destructive activities that they are funding, policymakers must also play their role in the redirection of capital flows. Ultimately, systemic change will rely on the collective alignment of multiple stakeholders for the good of society as we know it.
The banks that have been referred to by name in this article have each been approached for response. JPMorgan Chase, MUFG and Bank of America have declined to comment, while CitiGroup has provided details of its climate commitments.