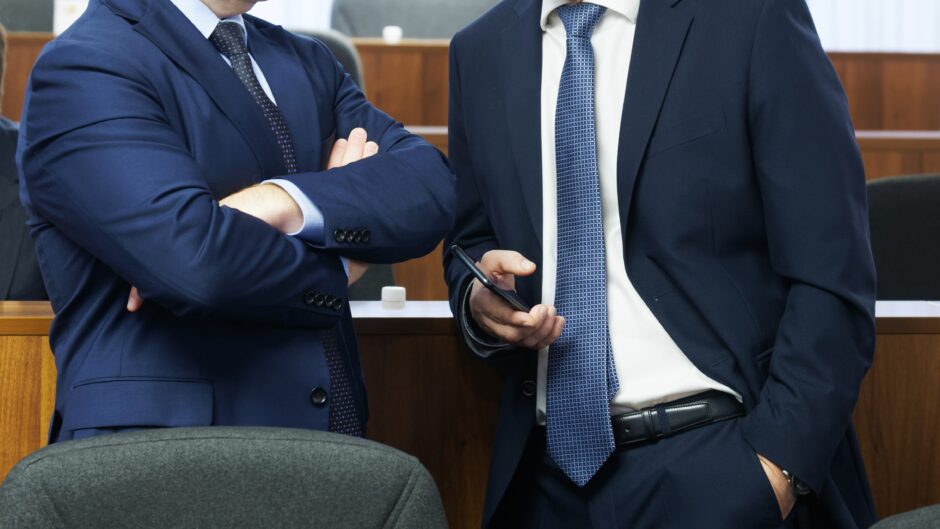 InfluenceMap, an independent UK think tank, has released its list of companies that are actively advocating for climate-positive policies. 
More companies than ever before are stepping up in support of climate-positive policies, but the vast majority are still lagging behind.

 

The private sector holds significant influence over policy decisions, a power that can be used either for good or for bad.
Businesses will go down in history either as villains or heroes.
The private sector has a powerful influence over the development, adoption or rejection of important policy measures. This power can be wielded for good or bad, shaping the future of our society. 
Recognising the role of corporate engagement, InfluenceMap is dedicated to the study of how businesses are promoting or diverting policies intended to address the crisis of climate change. Now, it has published its latest list of leading companies that are driving positive action. 
"Without corporate leadership, governments are unlikely to undertake decisive policy interventions that are the need of the hour," warns Kendra Haven, project director at InfluenceMap. "Our analysis shows who the trailblazers are." 
Corporate engagement is on the rise…
The 2023 Global Leaders list features 27 companies in total, a larger selection than has been seen in previous years. Almost two thirds are headquartered in Europe, joined by six from Japan and five US firms. 
For some of the companies, including IKEA, Unilever (LSE:ULVR), and Iberdrola (BME:IBE), this year's inclusion maintains their existing position as leaders. For others, such as Apple (NASDAQ:APPL), Softbank (JPX:9434) and Saint-Gobain (PAR:SGO), 2023 is their first time on the list. A wide range of sectors are represented, with other prominent names including Nestlé (SIX:NESN), H&M (STO:HM B), Ørsted (NASDAQ:ORSTED) and Salesforce (NYSE:CRM). 
Having initially studied more than 500 firms, InfluenceMap identified its leaders by establishing three core criteria.
First, it awarded each company an 'Organization Score', representing the alignment between their policy engagement and the goals of the Paris Agreement. Those with a score of over 75% were considered to be positively engaged, a key component of leadership. 
Next, companies were scored on the intensity of their engagement – how active they had been in their advocacy. Recognising that certain jurisdictions, such as those within the EU, may offer more opportunities to discuss climate policy, different thresholds were set for each part of the world. Companies headquartered in Asia had to achieve an 'Engagement Intensity' score of over 15%, doubling to 30% for their Northern American counterparts. At 35%, the threshold was highest in Europe. 
Finally, InfluenceMap decisively excluded any firm that was a member of more than three associations that had themselves received an Organization Score of less than 50%. Such low scores were interpreted as negative interference with climate policies, reflecting malicious activity such as industrial lobbying or the distribution of misinformation. Corporate members had some hope of redemption if they had publicly disclosed their disagreement with the associations in question, but they were otherwise cut from the list. 
Although only 27 companies met all three criteria, roughly five per cent of the overall sample, this could mark the start of a positive trend. In 2021, just 15 firms were commended as leaders, suggesting that corporate engagement is starting to change for the better. 
…But many are lagging behind
The identified leaders were closely followed by 17 other companies that had successfully demonstrated leadership qualities but had narrowly missed out on meeting all the criteria.  
Interestingly, the most common reason they were excluded from the list was their failure to address the negative influence of industry organisations in which they hold membership. Though the companies themselves were actively engaging in support of Paris-aligned climate policies, they had not denounced the impact of memberships that were effectively reversing their work. 
Furthermore, there were at least 456 firms that did not even come close to making the list. Of course, there are also those that have never been studied. 
The role of corporate engagement in climate policymaking
More often than not, corporate engagement is viewed as a malevolent force over important decisions in climate policy. Indeed, the Intergovernmental Panel on Climate Change (IPCC) has previously identified "opposition from status quo interests" as being among the key reasons for a lack of progress in policymaking. 
This is particularly concerning given the vital role of policy in steering us away from an impending climate catastrophe. In its report, the IPCC specifically reiterated the importance of regulatory action in achieving reducing global emissions. 
Fortunately, it acknowledged that the vast majority of negative engagement is coming solely from companies involved in the fossil fuels industry. If these few select businesses can have such a dramatic impact on climate policy, then positive engagement from every other sector would surely make the whole world of difference. 
In recent years, a plethora of initiatives have been established to build such engagement. In 2019, for example, NGOs came together in developing the AAA Framework for Climate Policy Leadership. A few years later in 2022, the Global Standard on Responsible Climate Lobbying was introduced by a group of investors. In November that year, COP27 saw the launch of the Integrity Matters report, providing guidance on aligning policy engagement with the reduction of global emissions. 
"As we approach another COP meeting and the climate crisis continues to worsen, private sector support for meaningful national level climate policy is needed more than ever," said  Catherine McKenna, chair of the UN Secretary-General's High-Level Expert Group on Net-Zero Commitments. "InfluenceMap's research shows that there is a growing cohort of companies supporting government policy to help drive their clean energy transition plans."  
"But the biggest barrier to action is the fossil fuel sector. The research shows consistent and persistent efforts to delay ambitious government climate policies by fossil fuel companies and those who support them." 
SGV TAKE
Evidently, things can go in one of two ways. 
Negative interference on the part of a few could lead us further into a climate catastrophe. Or, corporate leaders can establish their legacy as the saviours we so desperately need.