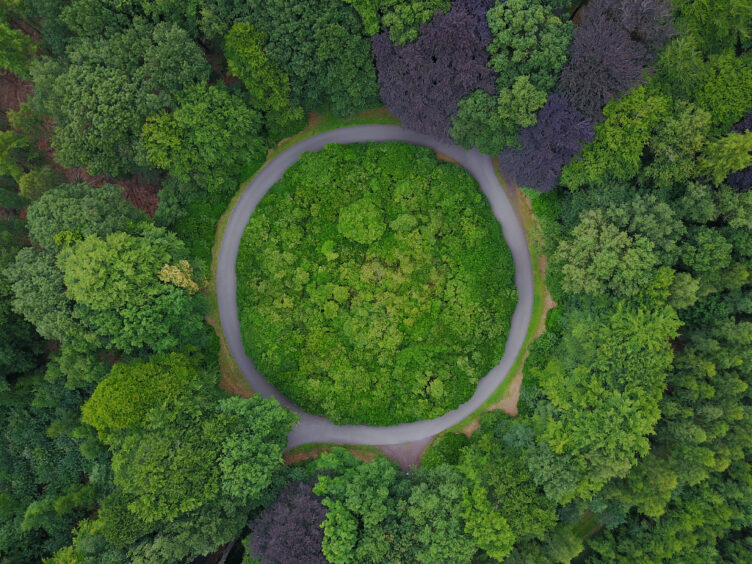 A new holistic, multi-sector behavioural system mapping shows key consumer behaviours needed to achieve a circular economy. 
An Australian research enterprise has developed a behavioural roadmap to circular consumption. 
A switch to the circular economy would bring major environmental benefits alongside cost savings and opportunities for businesses. 
The report identifies three consumer behaviours that are most likely to yield results, but highlights the need for supportive policy to spur change.
BehaviourWorks, a behaviour change research enterprise within the Monash University Sustainable Development Institute, led a three-year programme of work that engaged over 100 expert stakeholders across multiple sectors to understand circular consumption behaviours. This is intended to reduce Australia's 'material footprint', which is a consumption-based indicator of resource use, indicating the raw material extraction used to meet the final demand of the economy. 
Stakeholders included designers, importers, retailers, service providers and producers, and the approach also involved systems thinking to determine connections between 470 identified behaviours to chart how changes in behaviour influence others.
"It's the first time policy makers have a tool that highlights the behaviours with the most transformation potential in order to achieve a circular economy," said lead researcher, Jennifer Macklin. "The point is that we're not just placing responsibility on consumers, but looking at the roles of everyone in the production and consumption cycle."
The importance of transitioning to a circular economy
According to the 2023 Circularity Gap report by Deloitte and the Circle Economy Foundation, the global economy only has 7.2% circularity, meaning that more than 92% of products are made with new or virgin materials. Material extraction may surpass 170-184 Gigatonne by 2050 if we continue with business as usual, further straining the world's ecosystems and risking significant environmental damage.
Considering that we need to address the urgent challenge of global waste production, with over two billion tons of municipal solid waste produced annually, shifting to a circular economy is likely to solve many of the problems we are facing. For example, the 'reduce, reuse and recycle' principle will bring down production costs, limit the environmental impact of our economy, and provide new business opportunities. A 2019 study by the Ellen MacArthur Foundation found that circular economy strategies in only four industrial materials (steel, plastics, cement and aluminium) can help reduce global greenhouse gas emissions by 40 % by 2050. 
According to the United Nations Development Program, a circular economy is fundamental in addressing climate change. 
Key consumer behaviours for change 
The Roadmap highlights eight core behaviours that organisational and individual consumers can engage in to reduce Australia's material consumption, three of which were found to have the biggest system impact. 
Buy items built to last

involves working upstream to ensure retailed products are built to last through minimum design and import regulations, and then including this standard as a prerequisite in organisational procurement policies. This is the fundamental starting point for core consumption behaviours and critical for post-use behaviour, downstream value retention activities, which in turn enable upstream activities. The report, however, notes that it is currently difficult for consumers to access such items due to a lack of widespread availability in markets, which needs government intervention. 

Borrow/rent items or services

involves encouraging and offering the option for consumers to rent and borrow items instead of buying. 

Source items second-hand

requires expanding behaviour change efforts to mainstream buying second-hand instead of new for individual consumers, such as thrift stores, refurbished items and resellers, while exploring similar scalable practices for organisational consumers to reduce the number of new items that enter the economy. 
For organisational consumers, the report recommends exploring new scalable practices to incorporate second-hand items in the supply chain and reduce the number of new items that enter the economy. 
The report also encourages validating the relationships between circular consumption behaviours and the activities of other actors in the system next, and also investigating the 'consumption' role of businesses and other organizations in greater detail. 
The other core circular consumption behaviours include: 
Making do with existing materials

Buying items made from circular materials 

Keeping reusing items

Repairing items

Passing item on/back 
Macklin added: "The impact of consumer demand on product choice is well known but a change at any stage of the supply chain can also influence customer action beyond simply what products are placed on the market."
Key barriers to implementation 
These behaviours face several hurdles in practical implementation. Firstly, individual consumer borrowing is hampered by factors such as cheap cost of purchasing, convenience of online purchase, bias in advertising of product purchase, lack of awareness and inertia, and self-identity linked to ownership. On the other hand, for organisational consumers, barriers range from institutional inertia, institutional barriers to low-risk appetite, skills gaps in implementing new procurement policies, among others.
For second-hand, individual consumers may experience a lack of awareness, concerns about cleanliness and hygiene of previously used products, quality and lack of warranty as well as social norms surrounding buying second-hand as being indicative of economic constrain. Organisational consumers require more information on ways that they can source second-hand at scale. 
Finally, the behavioural system map discusses the main key barrier for consumers accessing items built to last is that they are not readily available, while the barrier to businesses is the lack of confidence in current consumer demand for such products at prices perceived as affordable by consumers. As these two situations together form a difficult hurdle, the report suggests direct intervention. Within Australia, the analysis shows that the single most influential behaviour was the government mandating minimum design/ import standards. 
Further challenges include the mainstreaming of convenience or consumer culture that encourages spending on new items every product season. The report emphasises that these key behaviours can also help combat this by challenging norms of 'linear' ownership and transforming consumer perceptions and relationships with more circular products. 
SGV TAKE
Although the focus of this research is on Australia, the learnings from this study can be applied to other parts of the world as well. The shift to a circular economy will require efforts from both the private and the public sector: policymakers need to assist consumers in making choices that propel the transition forward without imposing major lifestyle changes, as they would not be realistic otherwise. One example is the EU's Circular Economy Action Plan, which includes measures such as the 'right to repair', intended to put an end to the long-standing trend of replacing products rather than fixing them.