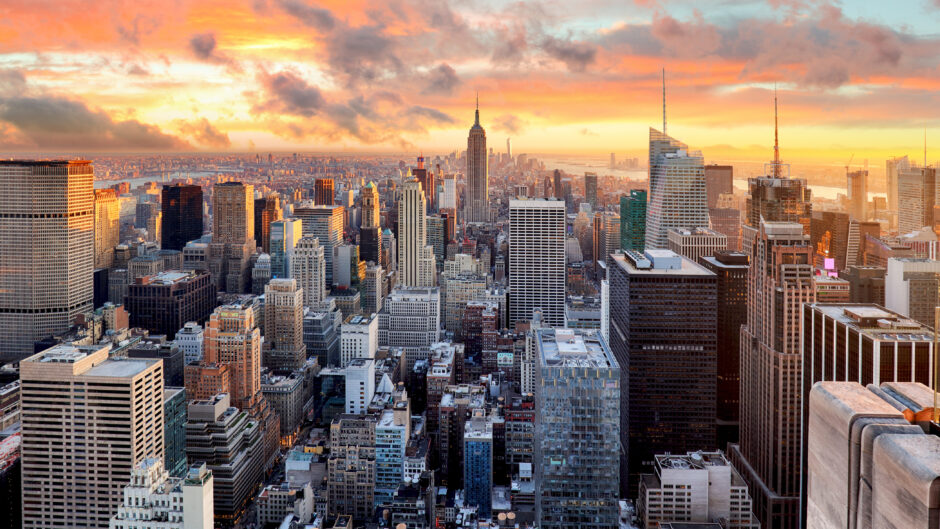 A survey by Pavegen shows that there is support for an emissions tax on commercial buildings that exceed set limits – highlighting how complex individual responses to addressing emissions can be.
New research shows 60% would support New York-style "brown tax" on polluting large commercial and residential buildings.
Almost half of people believe this would be more effective than ULEZ in reducing emissions.
New installation at the Building Centre, London to showcase technology for the "street of the future".
A recent study by UK-based greentech company, Pavegen, has revealed growing support among the UK public for stricter emission regulations.
Some 60% of respondents supported a New York-inspired "brown tax" on commercial buildings exceeding set emission limits. The survey further indicates that many believe this approach would be more effective than the currently debated ULEZ scheme in mitigating the impacts of climate change.
The company released the data as it unveiled its latest project at the Building Centre in London, where they were showcasing what is billed as the "street of the future" in cities to coincide with global Zero Emissions Day on 21 September.
The tile that Pavegen has invented harnesses the kinetic power of footsteps or movement to create clean, off-grid energy that can be used to help power LED lighting and charge smart-phones or create engaging, immersive experiences such as green walls that connect people and businesses with environmental, social or governance (ESG) initiatives.
The concept is a UK export success story, with Pavegen's technology in use around the world, from transport hubs in Sydney to public parks in Telford, with heavyweight clients including Ford, Google, and Kia.
What exactly is a brown buildings tax?
From January 2024, New York City will introduce one of the most expensive carbon taxes, fining landlords of large structures, including residential buildings, $268 per ton for exceeding set carbon dioxide emission limits.
The research shows overwhelming public support for a similar scheme to be implemented in the UK. Sixty percent would support the introduction of an equivalent climate tax and half of those questioned thought that such fines would be more effective in tackling climate change than the controversial ULEZ scheme. This percentage rises to 63% for those living in London and 65% for those living in Wales.
Growing focus on sustainability in the minds of consumers
Sustainability is top of mind for many UK consumers, with almost 63% of respondents reporting to have tried to live more sustainably in the last year, with a reduction in energy consumption (77.2%), cutting of food waste (78.2%) and fewer leisure and travel trips (40.3%) the main ways they have done so. Some of the major barriers to living sustainably are the perceived expense (41.4%), difficulty (19.7%) and lack of knowledge (18.4%).
When asked about their vision of the "street of the future" in cities, almost 45% wanted to see more trees and plants, 34.7% wanted more pedestrian-only zones and 27.4% like the idea of pavements and footpaths that generate electricity. At the same time, almost 15% of respondents said they would spend more time in their nearest city if there was better infrastructure in place.
Smart cities are going to play a critical role in net zero transition
Pavegen, CEO and founder, Laurence Kemball-Cook said: "Our urban environments need to change from somewhere to go, to somewhere to love. And a major part of that is creating a better, healthier environment for work and leisure. We know that commercial buildings in London are responsible for almost 80% of emissions and it's interesting to see such support for a New York-style scheme to introduce fines for the worst offending culprits.
"However, it can't be all stick, no carrot. A truly smart city of the future isn't just about invisible tech but putting the people at the heart of it. We all have a part to play in combating climate change and being more sustainable from our government and institutions to the person on the street. We know there is an appetite for sustainability but also barriers. So, we are focused on working with clients to create frictionless ways to be more sustainable, by harnessing the power of everyday activity like commuting, shopping and leisure to engage people in the fight against climate change."
SGV Take
As support for action on climate change continues to grow but impacts on consumer costs grow too, there is likely to be increasing risk that politicians will look at large polluters to be seen to be taking action. The built environment is critical to social and economic growth but tighter regulation will mean higher costs. Companies that get ahead of the ball today will see long term cost reductions (and less price volatility around energy for example) while avoiding the stigma of being seen as a poor corporate citizen.