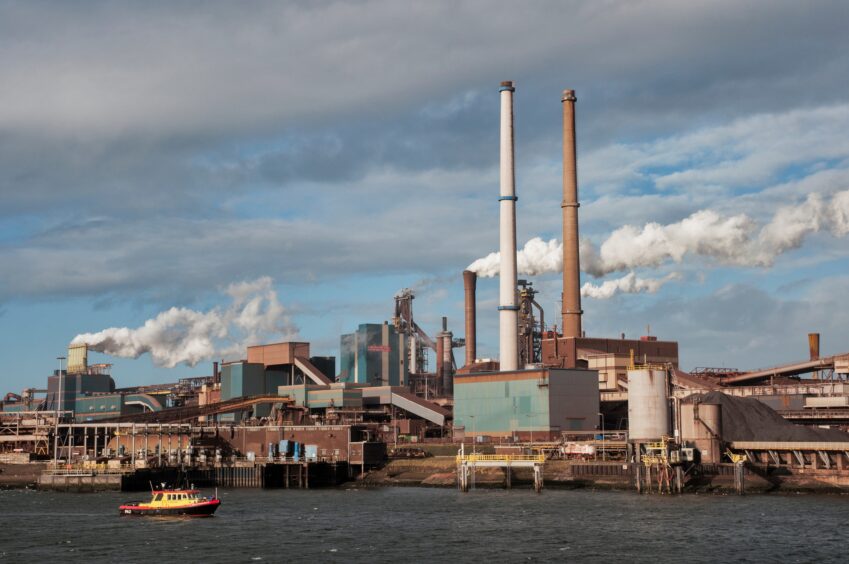 Residents of the IJmond region in Holland have been found to suffer severe health implications due to the emissions of a nearby facility owned by India's Tata Steel (NSE:TATASTEEL). 
Emissions from Tata Steel's site have been linked to elevated risk of disease and reduced life expectancy in nearby communities.

 

Air pollution is one of the greatest environmental health risks to humans, contributing to around 6.7 million premature deaths every year.
Companies may be held liable for the hidden costs of their operations as awareness on these issues grows.
In the seaside village of Wijk aan Zee, the vast majority of residents are concerned for their health. According to recent research by the Netherlands' National Institute for Public Health and the Environment (RIVM), their fears may well be justified. 
Tata's emissions reduce local lifespan
Having previously been concerned by the ill health of residents in the IJmond region of Holland, researchers from RIVM set out to uncover possible links between the emissions of a nearby industrial site and adverse impacts on the surrounding community. 
What they discovered is somewhat alarming. Locals came out in droves to report their experiences of dust pollution, pungent odours and unbearable noise that kept them awake long into the night. In the closest village of Wijk aan Zee, around 80% of residents told tales of such incidents. 
Naturally, the researchers wanted concrete evidence as well as personal testimony. By combining knowledge and techniques from various disciplines, they were able to identify a notable correlation between Tata's emissions and elevated risks of disease. 
More specifically, their findings revealed that exposure to fine particles and nitrogen dioxide had reduced the average life expectancy of Wijk aan Zee residents by almost three months. Fine particle emissions had increased locals' risk of developing lung cancer, while nitrogen dioxide had elevated the chances of children receiving a diagnosis of asthma. 
These adverse health implications were found to ripple out beyond Wijk aan Zee, affecting much of the IJmond region. Ultimately, the researchers concluded that reducing exposure to Tata's emissions is the single best thing that the region could do in order to improve the health of its residents. The company has been contacted for comment.
Industrial emissions come at a cost
The news that Tata's facility contributes to air pollution is hardly a groundbreaking discovery. The site in question can produce up to 7.5 million tonnes of steel in a year, relying heavily on intensive processing conditions and a coal-based fuel known as coke. 
As the largest industrial consumer of coal, steelmaking is estimated to generate around 2.6 gigatonnes of carbon dioxide each year, alongside sulfur dioxide, nitrogen dioxide and particulate matter. Though there have been ongoing attempts to address the sector's enormous footprint, including measures adopted at Tata's IJmund facility, most of the solutions proposed are dependent on nascent technologies that are yet to become economically viable. 
It is also no surprise that Tata's emissions have impacted the health of the local community. Indeed, air pollution has long been recognised as one of the greatest environmental health risks to humans. According to the World Health Organization, it is responsible for an annual 6.7 million premature deaths. 
Carbon dioxide, often the first type of gas emission to spring to mind, has been associated with inflammation, cognitive difficulties, bone demineralisation, kidney calcification, oxidative stress and endothelial dysfunction. Still, this is just the beginning. Sulfur dioxide and nitrogen dioxide can impact the respiratory, cardiovascular and nervous systems while particulate matter can be a trigger of heart disease, strokes, cancer or problems during birthing and pregnancy. 
Pointing the finger of blame
Despite its seemingly obvious findings, the RIVM study is in fact extremely unusual. Though others have studied the impacts of industrial emissions on human health, this is the first time that physical health risks have been directly linked to Tata's facility.  
By quantifying the emissions of a specific site and demonstrating the correlation between each pollutant and its resulting consequences, the researchers have built strong foundations of evidence upon which to stand when making their point. 
This presents an enormous threat to Tata Steel and its peers in the intensive industrial sector. If researchers can unequivocally prove that their operations have resulted in adverse health outcomes or even premature deaths, then they will be the ones held responsible. 
They could, for example, be charged for the increased costs of residents' healthcare. They could be taken to court, reflecting a rising trend in the use of climate litigation as a means of holding corporations accountable for failing to manage their operations responsibly. Even those who escape legal action may lose their social license to operate as they earn the distrust and disapproval of their communities. 
SGV TAKE
As we gain a deeper understanding of both the cumulative and individual effects of pollutant emissions, the associated costs will become increasingly clear. As this converges with the development of research methodologies that trace the impacts of emissions back to specific entities, companies will have to ready themselves in response. For those in intensive industrial sectors, it may be time to cough up unless meaningful improvements are sufficiently demonstrated.