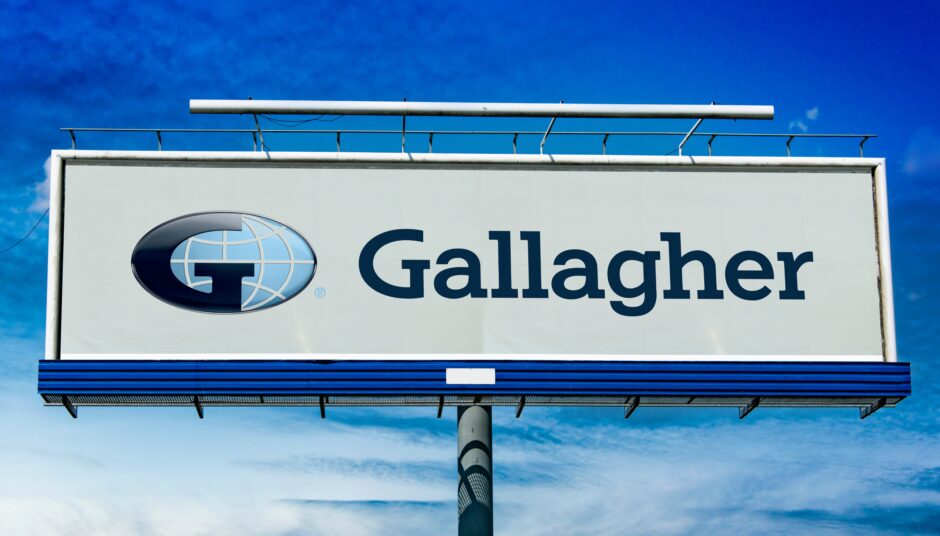 The rise of climate litigation has left insurers wary of covering any business that may be at risk.
Gallagher Re has published a paper on how climate litigation threatens business insurers.
As more and more companies are being sued for their inadequate responses to climate change, insurers are growing wary of the bills they may have to cover.
Companies seeking insurance will have to demonstrate that they are effectively managing their exposure to litigation, or else they may struggle to survive as a business.
In recent years, more and more companies have faced legal action for their alleged failings in responding to climate change. These firms, and in some cases even individual directors, are increasingly exposed to financial liabilities, reputational damage, declining share prices and penalties that would force them to change or abandon certain aspects of their operations. 
Of course, the majority of businesses are covered by extensive insurance policies, meaning that their losses are absorbed by external parties. As the risk of climate litigation continues to rise, insurers and reinsurers are starting to question the rewards of providing this service. 
According to Gallagher Re, the reinsurance division of Arthur J. Gallagher & Co. (NYSE:AJG), insurance firms ought to review their profiles and develop effective risk management strategies. This could make it harder for companies to get coverage, limiting their chances of surviving as a viable business. 
Climate litigation poses threat to insurers
Documenting this trend, Gallagher Re has published an in-depth report on how climate litigation threatens insurers. Its research explores recent trends, providing useful projections of where things may be headed, before ending on a cautionary note to its industry peers. 
Gallagher observes that climate litigation used to be reserved mostly for companies in notoriously 'dirty' sectors, with complaints being focused on emissions or tangible environmental destruction. In recent years, however, there has been a sharp increase in cases accusing businesses of misleading the public, failing to deliver as promised or omitting key information.  
"The scary part is that this risk can affect any company," says Osamu Asari, executive director at Gallagher Re. "It's not just a concern for the energy industry or the agricultural industry, because no-one is free of carbon emissions." 
Despite the rising number of climate-related court cases, few legal actions have been successful to date. Still, it only takes a small number to establish a web of important legal precedents. 
If just one case succeeds, it could spark a chain reaction as courts begin to accept that companies and directors can be held liable for harming the planet, misleading their stakeholders or failing to provide transparent disclosure. Where companies have taken out policies that protect them from legal risks, such as those that cover Directors & Officers or Errors & Omissions, it is their insurers that must bear the costs. Even complaints that are not upheld may require a hefty payout if legal defence fees are covered. 
The report warns of an increase in third-party funding, suggesting that legal firms may begin actively encouraging clients to come forward with climate-related complaints. It notes that the lines between activism and legal practice are becoming more blurred, with purpose-driven lawyers developing and sharing more effective strategies that could rapidly improve their success rate. 
"In some senses, activists are becoming more creative and legally savvy," comments Yingzhen Chuang, Galagher Re's global head of Sustainability Risk, giving the example of a case against Montana's state government which successfully relied on constitutional law. "They are becoming more familiar with the tactics they can use." 
An uncertain future for business insurance
"The point at which the rubber really hits the road is when the sustainability report is the financial report," Chuang continues. 
"As we move closer to the Paris Agreement targets on greenhouse gas reductions, there's a definite sense that the level of activism may increase," agrees Steve Bowen, chief science officer at Gallagher Re. "We are still very much at the starting gate."  
Gallagher's report acknowledges that most climate court cases are driven by a desire for tangible change, rather than the pursuit of hefty monetary penalties. There may also be loopholes that insurers could use to avoid shelling out for corporate defendants, such as the exclusion of pollution in liability coverage or claimants being unable to tie their alleged offence to a specific incident that occurred during their policy period. 
Nonetheless, the report concludes with the warning that insurers and reinsurers should assess their portfolios and ensure that the risks of litigation are carefully priced into their policies. They ought to keep a close eye on forthcoming developments, adapting their strategy as things evolve, or else they may find that costly legal payouts start adding up to more than their incoming revenues. 
Insurers are adapting in response to climate-based claims
Climate change has emerged as quite the burden for business insurers, even without the growing prevalence of litigation. Covered assets are increasingly exposed to natural disasters and extreme weather conditions, while insured companies are making claims for losses evoked by supply chain disruptions or the introduction of new regulations. 
Indeed, research suggests that natural catastrophes are now costing the insurance industry an average of $133 billion per year. In the UK alone, a survey of over 1,500 businesses found that 48% have been in some way impacted by climate change. Any insurer that had covered an impacted aspect will have found themselves footing the bill. 
Wary of covering assets and operations that may be destroyed, disrupted or stranded as new legislation emerges, several insurers and reinsurers have already begun taking steps to minimise their exposure. What Gallagher's report makes abundantly clear is that these steps may no longer be limited to a few select industries, as the risk of litigation does not discriminate. 
SGV TAKE
As the insurance industry adapts in response to the increasing risk of litigation, companies will have to demonstrate how they are managing their exposure and toeing the line. From their physical operations to the ways they communicate with consumers and shareholders, they will be expected to demonstrate a clear understanding of what is expected and how they intend to comply.  
Failure to do so may see them being charged far higher insurance premiums, or being unable to obtain or renew the coverage they require. Those who are unable to secure insurance will struggle to survive as a business or pursue their intended strategies.