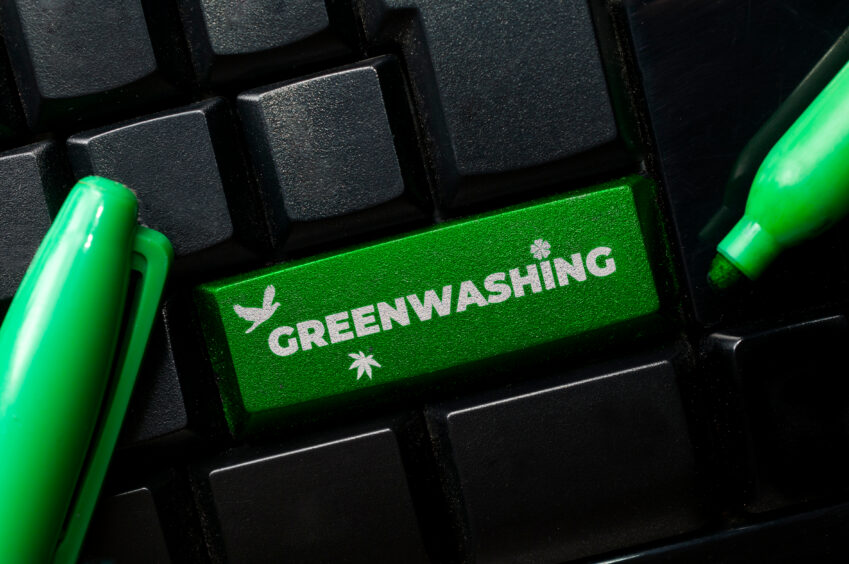 A new report by Ivey Business School found that a new paradigm of corporate greenwashing has emerged, thanks to the increasing influence of investors, pressure to align with long-term climate goals and multi-stakeholder liability in corporate claims. 
Research by Ivey Business School's Centre for Building Sustainable Value found that the latest form of greenwashing includes long-term 'net zero' targets that are unverifiable or unsubstantiated. 
Corporate greenwashing refers to companies making false, misleading or ambiguous environment and climate-related claims about their products or activity, and is a key area fuelling climate litigation worldwide. 
The report sets out key actions such as aligning with trusted global net zero specifications for corporates to avoid greenwashing and its associated plethora of risks. 
According to the analysis in Greenwashing 3.0, over 8,300 businesses around the world have made commitments to net zero under the United Nations' Race to Zero Campaign as of May 2023. 
Although this may seem like a signifier of the shift towards the low carbon transition, Tom Lyon, faculty director of the Erb Institute for Global Sustainable Enterprise, University of Michigan and co-author of the report highlighted the ambiguity around how seriously these businesses are working towards these targets. 
"Just a few years ago, it seemed that greenwashing was in decline," said Lyon. "But the enormous surge of greenwashing in the last two years shows that we need a concerted effort by regulators, investors, customers, and the managers of authentically green firms to defeat it."
Stakeholder focus on transparent corporate green policy is rising
Threatened by the increasing risks of environmental and climate events, stakeholders across the supply chain are prioritising transparent corporate ESG policy and disclosure to protect against future losses. 
For example, a late 2022 survey by EY of over 1000 chief financial officers and more than 300 institutional investors found that not only did 99% of investors consider ESG reporting a crucial part of decision-making, but 78% also believed that companies should focus on ESG activity even if it impacted short-term profits.
"Climate risk is investment risk, and investors are looking for firms that have a solid plan to manage their ESG issues going forward," said Wren Montgomery, professor of sustainability and general management at Ivey and co-author of the report. 
Climate disclosure is also increasingly becoming mandatory across the board. Since 2022, UK has implemented mandatory reporting in line with the recommendations of the Taskforce on Climate-related Financial Disclosures, and the European Commission has adopted the European Sustainability Reporting Standards (ESRS) which are part of the new Corporate Social Responsibility Directive (CSRD). In the US as well, a first-of-its-kind climate law that would require larger companies in California to report their emissions from 2027 has been passed
This demand is also consumer-driven: a Chartered Institute of Management report published in 2023 found almost two-thirds of more than 3,000 respondents agreed that brands should be more communicative about the sustainability of their products and services. 
Companies also stand to benefit financially from investing in robust green policy and communication. The 2023 Sustainability Perceptions Index showed that billions of dollars in brand value is currently untapped and could be gained through enhanced ESG action and corresponding communication to investors. 
Billion-dollar risks of climate litigation
Amidst increased stakeholder pressure for disclosure, climate-related litigation related to ESG performance or claims has also spiked in recent years, further raising the stakes for businesses. According to UNEP, total climate cases have more than doubled in five years since 2017 to 2,180 cases. 
Greenwashing is a main area for climate litigation by both NGOs and regulators who identify false climate disclosure. For example, in 2021, Australian gas company Santos was sued for claiming that their natural gas constituted  'clean energy'  and their plan for net zero by 2040 was accused of being misleading.
According to Planet Tracker analysis, not only could major plastic companies be exposed to a risk of $20-100 billion in liabilities and litigation costs by the next decade but are also at risk of large-scale greenwashing. 
The US Securities and Exchange Commission (SEC) has established a Climate and ESG Task Force to focus on climate-related disclosures and takes enforcement action for misleading disclosures.
Businesses can face 'greenwashing' litigation about the claims made about their products. The report highlights a case study of Keurig Canada being fined $3 million in 2022 by the Competition Bureau for making misleading claims that its products, K-cup pods, were recyclable. 
Greenwashing could also lead to poor sales and talent reduction, and an analysis of 108 climate lawsuits has also shown that they can result in lower share prices for polluting companies.  
Greenwashing 3.0 inflates future climate performance
The report terms the initial phase of greenwashing that primarily targeted consumers through packaging or misleading advertising as Greenwashing 1.0. 
This is followed by version 2.0, where greenwashing expanded its dimensions to include a variety of stakeholders such as customers, employees, governments, certifying bodies and even media. Potentially misleading claims are now being targeted beyond consumers to include these stakeholders. 
Moreover, these intermediaries that scrutinise or endorse corporate claims, for example governments, also play a complex role and can facilitate greenwashing. Firms can also now be rewarded or punished for greenwashing by these third-party organisations. 
According to the report, there is now a new model of corporate greenwashing. This involves large and long-term but often unverifiable commitments for the future, likely related to climate emissions targets, for example, 'Net Zero by 2050'. 
Montgomery said: "Many firms are now engaging in a new form of greenwashing, which we term 'futurewashing,' and are making misleading claims about their climate strategies. Trying to fool your investors is a very bad long-term corporate strategy."
The widespread nature of corporate greenwashing cannot be understated. A 2022 Harris Poll survey found that 58% of global C-suite and VP-level executives surveyed admitted that their companies have engaged in greenwashing, a number that shoots up to 72% for companies based in North America. A report also found that 55% of 723 global ESG funds exaggerated their sustainability claims, and 70% failed to meet their targets.
Steps to avoid corporate greenwashing
Although fears of being accused of greenwashing have led to the detrimental opposite effect of 'greenhushing', where companies are not disclosing their ESG wins enough, the report emphasises that companies have access to a range of tools to avoid greenwashing.
Firstly, a report from the United Nations' High-Level Expert Group on the Net Zero Emissions Commitments of Non-State Entities, titled 'Integrity Matters' provides specifications for a company to be considered and recognised as net-zero aligned. This provides a framework for businesses to ensure they avoid greenwashing. This includes ensuring that the company's pledge, targets and methodology cover all scope emissions and value chain operations, and are verified by a third party. 
The Ivey report also recommends the Greenwashing Assessment Tool, a free online assessment tool developed by an international consortium of researchers and practitioners that can help firms avoid greenwashing in their communication strategies and practices and also allows organisations to hold greenwashers accountable. 
Common indicators of greenwashing
According to the report, common forms of greenwashing that should be avoided include making vague, poorly defined claims,  exaggerating an organisation's greenness using misleading symbols, using jargon that consumers cannot understand, providing no proof or supporting information is hard to find and lobbying against environmental laws while publicly announcing green commitments. 
It also includes selectively disclosing a few points instead of a full sustainability impact; exaggerating achievements and policies, inconsistent organisation practice that involves acting environmentally only in some areas,  and finally, boasting dubious certifications and labels such as internal or voluntary certifications that may not show genuine progress. 
Finally, the report also emphasises the critical role of regulators and recommends their 'systemic influence on the relationship between companies and consumers'. Securities regulators are especially significant due to the rising influence of investors on corporate policies.
For a full guide to avoiding greenwashing, read our explainer here, and consult a comprehensive list of seven primary greenwashing signs for your company.
SGV Take
As companies are increasingly being held to account for the climate impact of their entire supply chain by stakeholders, ranging from consumers to regulators, taking precautions to be clear, thorough and transparent about not only disclosure but also proactive action will pay off.  
It is clear that claiming ambitious climate targets without implementing concrete action plans is only asking for future multimillion-dollar climate litigation that will negatively affect market cap and shareholder trust. To avoid this, investing in third-party verification and training for especially communications professionals will be beneficial.