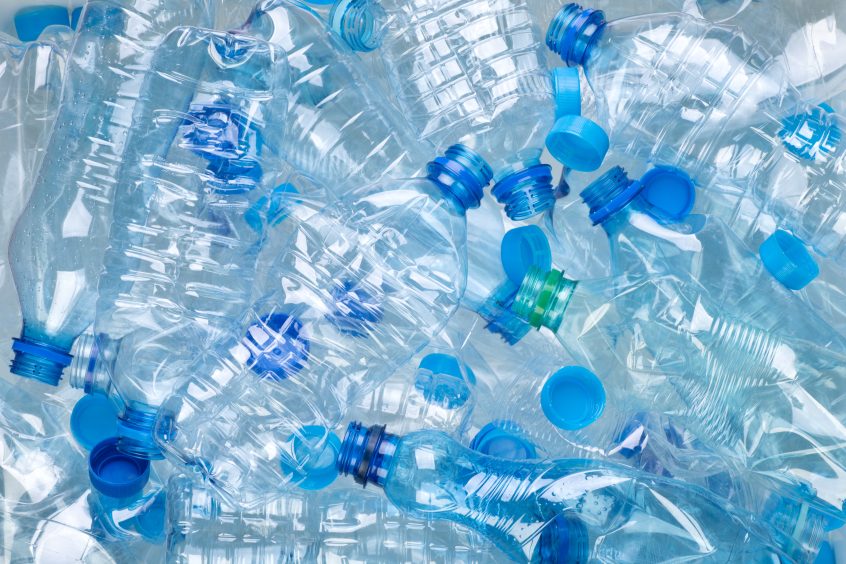 Zero Waste Europe (ZWE) has published a damning report on the reality of pyrolysis plastic recycling, exposing the failings of the industry's favoured solution.
Pyrolysis has been championed as a promising recycling technique, but Zero Waste Europe says we should not get our hopes up.
According to the report, 'recycled' materials produced through pyrolysis are predominantly made with the very same fossil fuels that the method is supposed to displace.
With global legislation currently under development, purported solutions must be appropriately scrutinised while prioritising transformative, systemic change.
As the world enters into critical discussions on resolving the crisis of plastic production and wastage, Zero Waste Europe (ZWE) has issued a report that heavily criticises one of industrial stakeholders' favoured solutions.
The promise of plastic pyrolysis
The pyrolysis process involves heating plastic waste in the absence of oxygen, causing a thermochemical reaction that converts its feedstock into a viscous mixture of oxygenated organic compounds. This substance, known as pyrolysis oil, can then be refined into various chemicals, hydrocarbons and fuels including hydrogen, diesel, propene and kerosene. 
With close to 500 million tonnes of plastic being produced every year, less than 10% of which is recycled, pyrolysis has been championed as a potential solution. Proponents argue that the technology can be applied to a far wider range of plastics than conventional mechanical methods, preventing more complex waste streams from being incinerated or landfilled.
They also claim that the oil it produces can be used to make recycled materials that replicate the exact characteristics and functionalities of resources which would otherwise be derived from fossil fuels. 
As manufacturers, brands and retailers come under pressure to deliver more sustainable products, the demand for such recycled materials is on the rise. By incorporating recycled content, they can appeal to conscious consumers and satisfy the requirements of investors or regulators.  
Plastic producers, typically seen as part of the problem, can save their reputation by displacing a portion of their fossil fuel feedstock with pyrolysis oil that does not require any changes to their existing infrastructure.  
Amid all the hype, plastic pollution begins to feel like yesterday's crisis. In the eyes of pyrolysis advocates, the world's saviour has now arrived. 
Exposing the shady reality
According to ZWE, the promises of plastic pyrolysis are a far cry from reality. Having assessed the claims of industry stakeholders against independent empirical research, it has now revealed some damning conclusions. 
The report finds that pyrolysis technology is far less effective than its supporters would have us believe. In most cases, the small amount of oil it produces is contaminated or of too low a quality to be used in the conventional machinery used to make plastic from fossil fuels. As such, its conversion into 'recycled' materials is simply impossible without energy-intensive purification or dilution with the very same fossil fuels it is supposed to displace. 
Depending on the contaminant, 'recycled' plastics may contain up to 44 times as much petroleum naptha as they do pyrolysis oil. Even under a best-case scenario, only 2% of the plastic waste fed into pyrolysis facilities will actually be included in recycled products. 
Furthermore, the pyrolysis process itself results in the formation of toxic compounds that are carefully controlled under the EU's REACH regulations. On average, pyrolysis oil contains two or three times the amount of these compounds that is deemed to be acceptable in toys, oral products or items designated for contact with skin. Other harmful pollutants may also be present, but ZWE acknowledges that the EU's regulatory framework is as yet unequipped to address their presence. 
"Physical laws dictate that the nature of pyrolysis is to synthesise new molecules, not just to decompose plastic polymers," explains Dr Andrew Rollinson, one of the authors of the report. "Since these laws are unlikely to yield in response to policy goals or alter as a consequence of marketing pressure, decision-makers would be sensible to accept the fact that pyrolysis will not somehow miraculously step up to the task." 
A critical period for decisions on plastic
The report comes at a critical time, with world leaders currently in the process of developing a global treaty on the production, consumption and disposal of plastics. With so much at stake, it is critical that the new legislation delivers its intended results. 
Staking its claim as a regulatory leader, the EU is already reviewing its end-of-waste and by-product criteria. By 2025, it will have reached a decision on how pyrolysis oil is to be classified.  
Currently, the substance falls into the category of plastic waste and must therefore be handled according to waste regulations. More recently, however, there has been a move to reclassify pyrolysis oil as a product in its own right. This would mean that industry players could essentially tick a box to say that they had found an 'end' to their waste, without acknowledging the environmental impact of its purification or dilution with fossil fuels. 
"We cannot afford to accept haphazardous  legislation," says Lauriane Veillard, a policy officer at ZWE. "Our north star should be the protection of the environment, human health and the public trust. These values should form the basis of different discussions on plastic." 
Ultimately, the report should be taken as a warning of what can happen when we rely too heavily on silver-bullet solutions. We can hope that decisionmakers will take the latest research into account when developing new regulations, else ineffective technologies could lock us into a worsening spiral.  
SGV TAKE
Plastic bleeds into, and out of, almost every industrial sector. From the packaging of food to the production of textiles, medical equipment or construction materials, it seems to have wormed its way in. 
New regulations will mean that companies have to take greater responsibility for any production, consumption or disposal of plastic that occurs anywhere in their value chain. Though there is something to be said for making a start, and for stimulating the demand for novel solutions, they ought to proceed with great caution when making investments or prioritising their options. 
Recycling technologies may well play a role in resolving the plastic crisis, but there is always some risk of trade-offs. At the end of the day, there is no escaping the fact that systemic change will be needed, involving each and every one of us in coming up with as many answers as will be necessary.