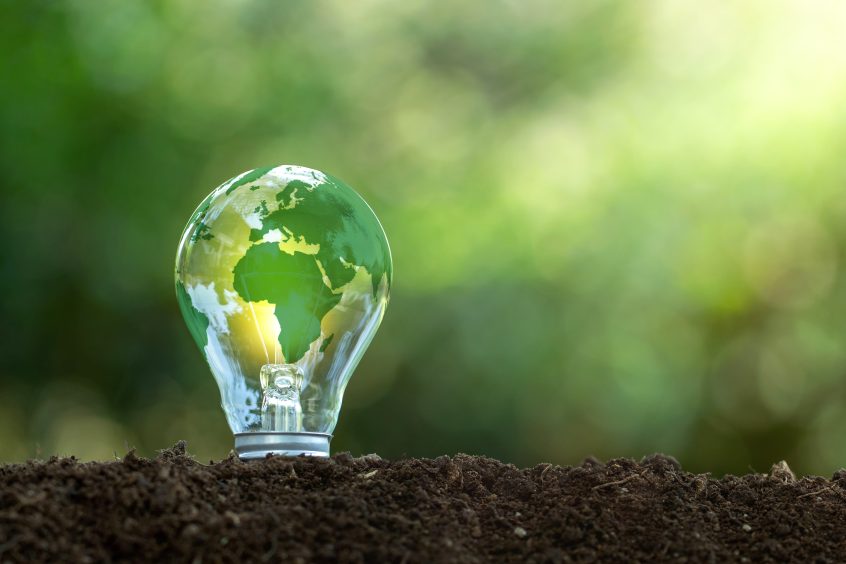 The We Mean Business Coalition (WMBC) has published its Corporate Climate Stocktake, detailing the private sector's progress towards reaching net zero and identifying the challenges that are yet to be overcome. 
Ahead of COP28, the Corporate Climate Stocktake reviews the progress of eight priority sectors towards achieving their net zero goals.
There has been some positive progress overall, but companies need further support from their governments.
The WMBC is calling for greater collaboration and systemic change that goes far beyond the activities of any one business alone.
In 2015, global leaders adopted the Paris Agreement as a legally binding international treaty that outlined their commitments to climate action. Now, eight years on, a Global Stocktake of their progress to date is set to be discussed at the UN's COP28 convention on climate change. 
Of course, governments alone cannot deliver the scale of transformation required to achieve net zero goals and limit global warming to below 1.5°C, as established by the Paris Agreement. The private sector must play an equally critical role in delivering a sustainable future for generations to come. 
With this in mind, the WMBC has released its Corporate Climate Stocktake (CCST), complementing the UN's review of national progress with its exploration of the private sector's achievements to date.  
"The CCST captures evidence from business leaders at the forefront of driving change in their industries," said Maria Mendiluce, chief executive of the WMBC. "Now we need to use these insights to shape policies that support businesses and sectors to reach net zero at the pace required by science."    
Positive trends and prevailing challenges
When conducting its research, the Coalition joined forces with Bain & Company and the UN's Climate Champions Team to survey 250 global business leaders. The report also draws from in-depth interviews with industry experts and an extensive review of forward-looking indicators based on current corporate commitments. In total, more than 300 firms are included. 
Specifically, the CCST focuses on the eight industrial sectors that together account for around two-thirds of global emissions. These include agriculture; concrete and cement; power; and steel, as well as aviation; road transportation; shipping and hydrogen. 
Across these eight sectors, there are a number of positive trends. Though there is still some variation between sectors, the adoption of clean technologies has rapidly accelerated in recent years. Costs are starting to fall, and learning curves are beginning to flatten. 
Nonetheless, most of the surveyed business leaders were worried that things are not moving fast enough.  
Indeed, more than 30% of respondents said that their firm would most likely rely on fossil fuels well beyond 2050, despite many of their companies having publicly committed to reaching net zero before then. Several barriers were repeatedly cited, including commercial realities, a systemic lack of enabling infrastructure, the availability of sustainable inputs, technical difficulty and the bureaucracy of securing regulators' approval. 
Even the most ambitious firms are reportedly struggling to meet science-based targets. Though they may be able to charge higher prices for products or services that are made with a reduced carbon footprint, the size and scale of these markets remain somewhat limited. Without more supportive policy measures in place, companies are struggling to justify the costs of transition. 
As well as these overall trends, the CCST includes a comprehensive summary of each prioritised sector. This paints a more detailed picture of the progress being made, while helping to identify prevailing challenges. 
Rising demand undermines all other incentives
The agricultural sector, for example, continues to battle against the carbon emissions of land-use conversion. Despite the introduction of strict legislation against deforestation, the demand for associated commodities continues to grow. Companies are publicly promising to terminate their links with at-risk areas and suppliers, but there are profits to be made by turning a blind eye. 
Similarly, livestock consumption continues to rise, incentivising further expansion no matter the consequences. Potential solutions, such as feed additives or anaerobic digestion, come at a significant cost. 
On the plus side, the adoption of regenerative agricultural practices is steadily rising. According to the CCST, this promising trend could be further accelerated through the provision of technical support and financial backing to cover upfront investments or potential declines in productivity as farmers get to grips with novel techniques. 
Available solutions struggle to gain widespread adoption
In the steel industry, low carbon technologies are already available at commercial scale, but their costs are around 20% higher than conventional methods. Surveyed leaders in the sector did not foresee these technologies becoming competitive any time soon, so found it difficult to justify their deployment. 
A lack of sustainable inputs was identified as the steel sector's main barrier transition, closely followed by technical issues, commercial realities and the need for suitable infrastructure. In some parts of the world, the situation is beginning to change, but in the emerging economies where demand is rising more steeply, most new capacity continues to rely on conventional intensive processes. 
The cement and concrete industry faces similar challenges. Around 88% of its emissions are released during the production of clinker, so clinker alternatives could make a whole world of difference.  
Several options have been brought to market, including fly ash, ground granulated blast furnace slag, calcined clays and alternative pozzolans. Currently, however, their availability is severely limited. Their adoption is further constrained by untenable costs, technical issues and resistance from construction companies. 
Other attempts to transition the industry include moves towards electrified or biomass heating as well as the development of carbon capture technologies. Once again, the main barrier appears to be upfront expense and the availability of relevant infrastructure. 
SGV TAKE
Although each of the studied sectors is hampered by its own unique set of challenges, the proposed solutions are resoundingly similar. Throughout its Stocktake report, the WMBC repeatedly calls for international collaboration and systemic transformation that goes far deeper than the activities of any single business alone.  
Ultimately, there is an urgent need to dive deep into the underbelly of incumbent markets and rebuild them in line with the world we wish to live in tomorrow. Governments must work together to join the dots between incentivising the adoption of new technologies, regulating the management of vital resources, and stimulating demand for the more sustainable products and services that start to emerge when companies are supported in their innovation.