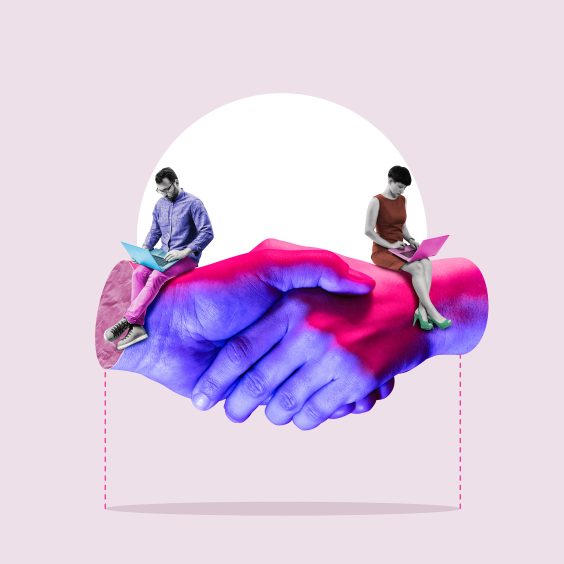 Exposure to antitrust liability is a concern for companies when it comes to collaboration on ESG issues, despite the pressure they are facing to improve their sustainability performance.
Despite most companies want to work together, many are still put off collaborating on ESG issues due to fear of falling foul of competition rules and the risk of litigation. 
New guidance from EU and UK antitrust regulators is starting to have an impact, with companies increasingly having the confidence to work together on sustainability projects. 
No company can operate in a silo when it comes to the sustainable transition; we need all-encompassing, systematic change that spans sectors and countries.
Linklaters surveyed over 500 sustainability professionals in the UK, US, France, Germany and the Netherlands focusing on the interplay between competition law and sustainability. The law firm commissioned the same survey in 2020 and, in the latest report, it compares this year's results with its previous findings.
Most people agree on importance of collaboration
The survey revealed that 82% of sustainability professionals believe it is important to be working with peers to pursue sustainability goals. This number was slightly lower than 2020, but shows clear consensus that collaboration is key in the corporate journey. 
The motivation to do so, however, has changed since 2020. Companies now increasingly want to be seen to be working with others, showing their stakeholders that they are committed to and actively improving their sustainability credentials. 
The respondents also believe that more customers than before are unwilling to assume costs unless they are industry-wide – the so-called 'first-mover disadvantage'. If companies can show that customers are unwilling to pay, this can help to convince regulators of the need for collaboration.
Fewer survey respondents than in 2020, however, said that their motivation to collaborate is that coordinated actions are crucial to change ingrained industry practices. This may suggest that some businesses have the confidence to forge their own path independently of others as well as growing budgets for ESG projects, which may have been a harder sell in the past. 
Competition law felt as a barrier 
Most respondents felt that competition law has been a barrier to sustainability collaborations, according to the survey. More than half (56%) provided concrete examples of projects that were not pursued because legal risk was too high, a figure that has not much changed since the 2020 survey. Meanwhile, 60% reported that competition law has played a role in their not pursuing a sustainability project, up from 48% in 2020. 
Even though this risk is felt across the board, it is not preventing all collaboration efforts from going ahead. In fact, a third of the respondents cited collaborative initiatives such as pooling logistics resources, agreements not to use certain suppliers or fund certain projects, joint funding and operation of recycling schemes, the development of mandatory minimum cross-sector standards, and agreements to jointly develop a new green product, for example new packaging.
The landscape is changing in the UK and the EU…
In all of this, the regulatory landscape is evolving and more competition authorities are providing guidance to support companies in their collaboration efforts compared to three years ago. The European Commission, the UK Competition Markets and Authority and the Netherlands Authority for Consumers and Markets (ACM) developed guidance on when sustainability collaborations will fall outside competition rules, as well as the approach they will take when assessing whether the benefits of a sustainability collaboration outweigh any harm to competition.
This support acts as an incentive, with 65% of survey respondents saying that they are more inclined to work together when there is a competition law exemption or guideline. Of the 57% of professionals surveyed who are aware of the EU and UK guidance, a substantial majority found it clear and felt that it would change their approach to risk in those jurisdictions.
According to Linklaters, the fact that over one-third of respondents are not aware of the guidance shows that more work needs to be done to spread the word. 
"Indications that following the EU and UK Guidance, over half of those surveyed are prepared to take forward projects previously considered too risky are encouraging. Authorities have opened the door – businesses need to be prepared to step through," said partner Nicole Kar.
…but guidance lags in the US 
The US has not yet provided guidance on this topic, although there have been highly publicised federal and state inquiries into ESG initiatives, mainly from Republican officials in the financial services sector. These have not so far translated into concrete antitrust enforcement and, according to the research, do not appear to be significantly chilling the appetite for sustainable collaboration with US-based respondents.
Companies operating in the country need to factor in not only competition risk, but also litigation risk. It has always had an active culture of litigation and the politicisation of the green agenda makes the risks particularly acute, according to Linklaters. 
This is somewhat spreading across the pond, with 57% of overall respondents worrying about litigation risk relating to sustainability collaborations as collective action litigation is on the rise in the UK and Europe.
Calls for more support from regulators
The survey found that many respondents felt more needs to be done: 34% think more or different guidance from competition authorities on lawful vs unlawful cooperation is still needed, 25% feel a specific exemption from competition rules is needed and 20% believe the laws should be changed.
According to Linklaters, companies need authorities to issue more public decisions by authorities, so that they can gain certainty about how principles explained in the guidance will be implemented in practice. One good example was a letter by the Dutch ACM to Shell (LSE: SHEL) and Total (NYSE:TTE), where it explained why it was not going to further investigate their joint carbon storage project in empty natural gas fields in the North Sea. 
"We need to get to a point where sustainability leaders are no longer put off collaborating on ESG issues where collaboration is needed due to fear of breaking competition rules. Only then will we see larger strides in projects and initiatives around the green and wider sustainability agenda," the report concluded.
"Businesses need to start engaging in conversations with regulators on some of these issues to develop a greater understanding of the new parameters… By the next survey, while we expect the dial to have shifted, the pressure facing companies is only set to increase."
SGV TAKE
It is interesting to see how much has changed in just three years and, even though we are not at an ideal point yet, the survey results show that there is willingness to work together to achieve sustainability goals. This is hugely important because no company can operate in a silo when it comes to the sustainability transition; we need all-encompassing, systematic change that spans sectors and countries.
Of course, this requires a supportive regulatory environment and it looks like authorities are willing to establish it. As more guidance is made available, businesses should not be discouraged in their collaborative efforts and engage with regulators for help.