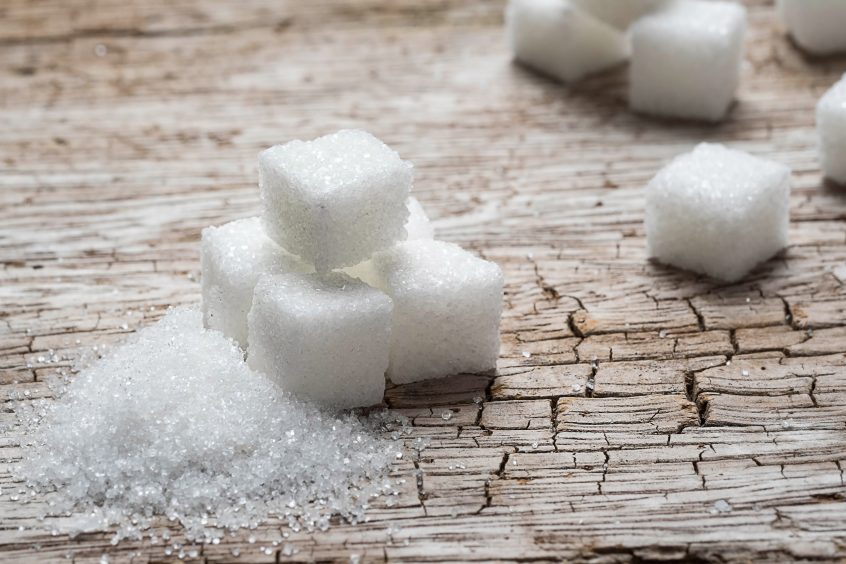 Feedback Global and Action for Sugar are calling on the UK Government to reduce its unsustainable production and consumption of sugar.
Feedback Global's latest report exposes the environmental impact of the UK's sizeable sugar industry.
Domestic sugar production is destroying the country's arable land, while foreign imports come with the added carbon footprint of transportation.
The UK Government has ample opportunity to develop new policy measures, but it remains to be seen whether Feedback's suggestions will be considered.
Feedback Global and Action for Sugar have launched a joint campaign, urging the UK to curb its overproduction and consumption of sugar. Already known for its impacts on public health, the latest research has revealed the environmental consequences of the country's sweet tooth. 
In its report on the matter, the two organisations outline a suite of policy measures that could help to tackle these issues. Now, the environmental organisation is calling on the UK Government to adopt its recommendations. 
How much sugar does the UK consume?
'Free sugars' are those which are added to foods and beverages by manufacturers, cooks or consumers, as well as those occurring naturally in honey, syrups, fruit juices and juice concentrates. Due to their well-documented impacts on human health, the World Health Organization recommends that these sugars should ideally account for less than 5% of our total energy intake. 
The UK's National Health Service has adopted this recommendation, establishing a guideline daily amount of 30 grams of free sugars for adults, 24 grams for children aged seven to ten, and 19 grams for infants between the ages of four and six. According to the latest National Diet and Nutrition Survey, however, the UK population is vastly exceeding these guidelines.  
From 2016 to 2019, free sugars contributed around 9.9% of the average British adult's daily energy intake. In the diets of children and teenagers, the figure rises to almost 13%. Less than a fifth of all adults stayed within their daily recommended allowance, joined by just 7% of teenagers and a mere 2% of children aged between four and 10. 
Between 60 and 70% of the UK's sugar demand is met by domestic production while the remainder is imported from Europe or further afield. In 2022, the country harvested a staggering six million tonnes of sugar beet, grown on 87 thousand hectares of farmland. Within the same year, it imported 671 million tonnes of raw sugar, including both sugar beet and sugarcane from all over the world. 
The hidden costs of a country addicted to sugar
The cultivation of healthy, nutritious crops relies heavily on the organic matter and microorganisms found mostly in the upper layer of agricultural soils. Formed over hundreds of years, this 'topsoil' also provides a number of critical services, including carbon sequestration and natural protection from floods. 
When any root crop is harvested, there tends to be some loss of topsoil. In the case of sugar beet, however, this problem is exacerbated by the dampness of the ground during its season. According to Feedback and Action for Sugar's research, the UK's domestic sugar production removes around 489,000 tonnes of topsoil each year. 
At present, the British sugar industry sells around 40% of its removed topsoil to construction and landscaping companies. Though it is marketed as a sustainable 'co-product', the business model essentially encourages the use of a vital natural resource as a comparatively useless aesthetic feature. 
Nonetheless, the researchers found that the sale of topsoil could be earning British Sugar as much as £13.5 million each year. At the same time, the damage done to local soils is costing the economies of England and Wales approximately £1.2 billion per year through a combination of lost agricultural output and preventable damage from floods. 
The degradation of topsoil also comes at an enormous cost to the planet, with around 225,000 tonnes of carbon being released annually in England and Wales. Although emissions can be curbed by employing conservative tilling techniques, these are largely incompatible with the country's intensive production of sugar. 
Beyond the removal of topsoil, sugar beet production is also associated with the excessive use of harmful insecticides. These chemicals have been directly linked to the rapid decline of insect pollinators, as well as the pollution of local ecosystems. Furthermore, their production typically relies on unsustainable fossil fuel feedstocks. 
Feedback and Action for Sugar's report makes the argument that the UK is devoting too much of its arable land to the production of sugar. Given that the country's agricultural industry is already struggling with the impacts of climate change, it makes little sense to prioritise the growth of a crop that worsens the issue while undermining national health recommendations. 
As things currently stand, the UK's total sugar supply equates to more than 2.5 times the amount that would be needed to meet the population's recommended dietary intake. Domestic production is compromising the country's food security by damaging more than its fair share of available arable land, while excessive imports come with the additional carbon footprint of transport emissions. 
Policy proposals for a healthy and sustainable food system
Following the UK's departure from the EU, there is ample opportunity to develop ambitious policy measures in support of a nutritious and sustainable food system. The general public is actively calling for healthier options that are good for both people and the planet, voicing their support for stricter regulation of irresponsible businesses. 
Recognising this opportunity, Feedback and Action for Sugar's report offers a number of recommendations. 
First, it suggests that the UK's total sugar supply ought to be reduced in line with the country's dietary guidelines. This could be done by introducing a quota on domestic production, increasing tariffs on imports, and assessing the likely impacts of future free trade agreements. 
Next, it advises that the Government must develop new agricultural policies with environmental and nutritional outcomes in mind. Possible measures include subsidising horticultural production instead of sugar beet cultivation, regulating the use of harmful insecticides and providing support for the adoption of sustainable farming techniques. 
Finally, the report calls for the 'polluter pays' principle to be applied to sugar production and sale, disincentivising the industry's biggest players. 
When combined, the researchers believe that the implementation of these recommendations would achieve several positive outcomes. The UK's consumption of sugar would fall in line with recommendations, replaced by increased consumption of more nutritious foods. Sugar farmers could receive a fairer income as the true costs of production are factored into their prices, and the environmental impacts of intensive industrial practices would be greatly reduced. 
SGV TAKE
Although it remains to be seen whether the UK Government will take Feedback and Action for Sugar up on their its recommendations, food and agricultural companies ought to take notice.
If implemented, the policy proposals would raise the price of sugar production and any item that includes the ubiquitous substance. Brands and retailers would likely be required to follow strict compliance procedures, increasing the costs of bringing their products to market. 
Even if the Government chooses to ignore the recommendations, Feedback and Action for Sugar's campaign could capture attention. In today's world of conscious consumerism and shareholder activism, a rap on the knuckles is never too far away. With this in mind, companies should evaluate their operations, supply chains and marketing strategies in order to identify possible risks.