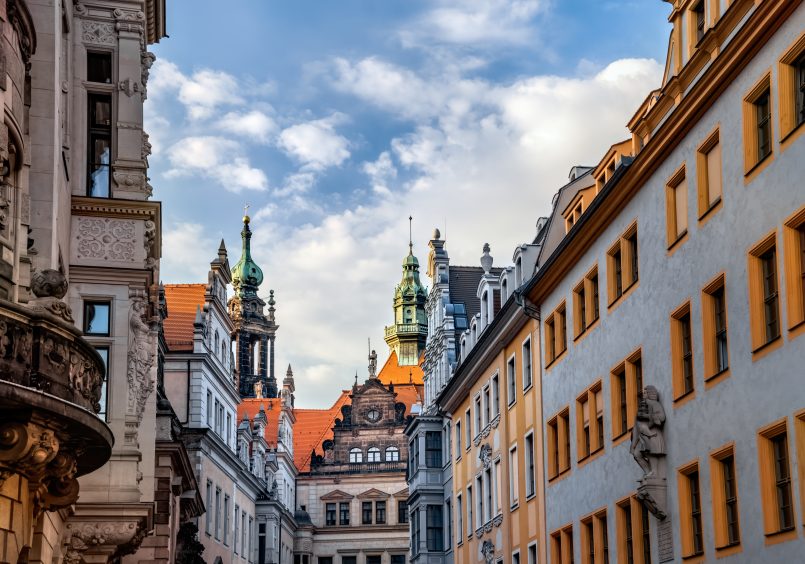 Retrofits of buildings are stalling in several G20 countries in Europe as emissions are rising in the US, according to a new study.
The current level of progress is not aligned with the emissions reduction pathways required by national climate commitments.
Retrofitting is crucial to decarbonise the built environment, considering that 80% of the buildings that will be standing in 2050 have already been constructed.
Governments need to step up their efforts and collaborate with the private sector to scale up retrofitting work.
The Global Retrofit Index interim report – a follow-up to the inaugural 2022 study – examines historical building emission trends and retrofitting rates to identify the gaps between current action and what is required to meet the goals of the Paris Agreement. Commissioned to 3Keel by Kingspan, the publication includes an analysis of building emissions data of some of the highest-performing countries in the 2022 report.
Bianca Wong, global head of sustainability at Kingspan, said: "With this report, we encourage policymakers and the construction industry to continue to work together to facilitate change, through innovation and regulation, to bring forward workable ideas to support retrofit solutions and reduce global building emissions."
How are major economies faring?
The study – focused on the UK, France, Germany, Ireland, the Netherlands and the US –  found that progress is stalling in Europe and it is being reversed in the US. Between 2010 and 2020, building emissions rose by 3% in the US, and were cut by 36% in the Netherlands, by 31% in France, by 25% in Ireland, by 19% in Germany and by 6% in the UK. 
These cuts, however, are not aligned with the emissions reduction pathways required by their climate commitments. Indeed, to achieve their national net zero goals, in the period between 2020 and 2040 building emissions will have to decrease by 99% in Ireland, 81% in Germany, 77% in France, 73% in the US, 71% in the UK and by 64% in the Netherlands.
The challenge for the US is particularly acute because emissions from its built environment are on the rise and are expected to keep increasing, despite its commitment to deliver significant emissions reductions over the next decade.
Moreover, analysis of Energy Performance Certificate (EPC) data shows that buildings in the UK, France, and Ireland have seen limited improvement in the past decade with the vast majority still rated C, D or below. This means they are not energy efficient enough to deliver the decarbonisation required by the Paris Agreement. Meanwhile, Germany's residential building stock continues to be over-reliant on fossil-fuel heating.
There are signs of a positive uptick in the countries analysed, with recent government announcements of investment in retrofitting, such as in the US and Germany, likely to have a significant impact in the coming years. 
Why is retrofitting important?
The built environment accounts for around 40% of global greenhouse gas emissions, a number that is expected to double by 2050 if left unaddressed. Considering that 80% of the buildings that will be standing in 2050 have already been constructed, retrofitting is key to decarbonising the built environment. Focusing solely on designing new constructions to generate low emissions is not enough – we need to find ways to reduce the impact of what's already there. 
The technologies are already available but, with common barriers such as insufficient skills in the workforce, a lack of private investment, and little awareness among citizens and building owners, retrofitting remains a complex challenge for national governments. Embarking in retrofitting programmes also offers significant opportunities and benefits beyond meeting climate targets, including job creation, reductions in social inequality, and improved health and quality of living.
What's more, boosting energy efficiency generates costs savings at all levels, emissions reductions and enhances energy security, among other benefits. To learn more about what energy efficiency is and why it's important, read our explainer.
What should the countries do to improve?
In recognition of the barriers hampering progress, 3Keel identified five key elements that can help deliver a successful retrofitting framework: 
Setting net zero building performance standards.

According to the report, stringent building standards are a key 'enabler' of any retrofitting action and will be crucial in driving progress and allowing performance in the building stock to be better assessed and monitored.

Developing a national retrofit plan.

These plans should seek to draw together any existing policies and targets, set at the local, regional, and national level into a coherent framework and, where necessary, align them with the target for a zero-carbon building stock by 2050 and set intermediate time-bound targets.

Providing financial incentives and support.

Residential and commercial building stocks will require different approaches and solutions that are appropriate for their respective challenges, so government interventions should be tailored to each situation.

Upskilling the workforce and scaling the supply chain.

If they are not scaled simultaneously, there is a risk that an implementation gap develops whereby other retrofit 'enablers' are in place, but labour or materials shortages cause bottlenecks.

Promoting best practice and data transparency.

The construction sector and policymakers are well-placed to address this issue and should collaborate to develop industry standards and guidance that provide residential and commercial building owners with certainty on the available options
Report author Olwen Smith of 3Keel said: "The tools and technologies required to improve energy performance in buildings already exist. Coordinated efforts between governments and the private sector are now needed to overcome implementation barriers and rapidly scale retrofitting to drive down building emissions globally."
SGV TAKE
The level of progress is disappointing but it does not mean the public and private sectors shouldn't strive to achieve net zero – it is a complex challenge that requires collaboration across the board. As governments are bound to set new requirements for companies sooner or later, businesses in the sector should look at how they can best respond to them and identify the opportunities of this huge global retrofit drive.