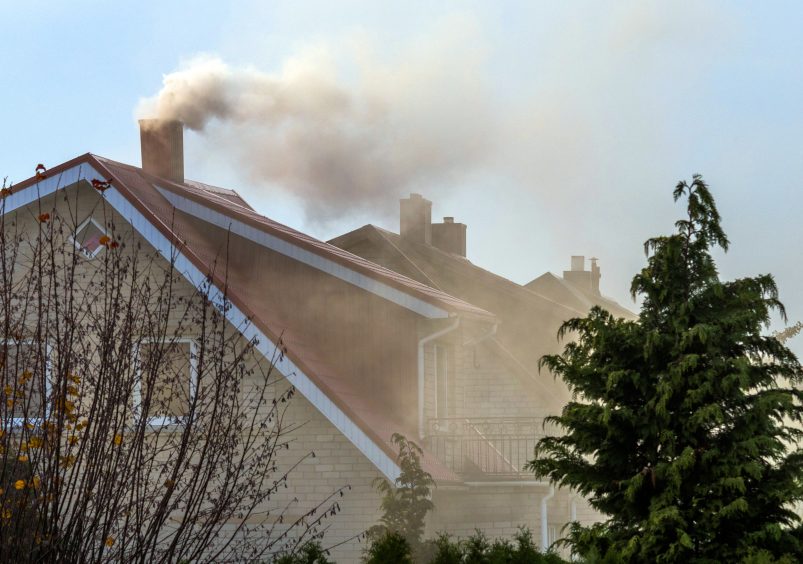 A new analysis by Danfoss found that the demand-side flexibility technology alone can achieve annual societal cost savings of €10.5 billion by 2030, cut consumer energy bills and save CO2 emissions. 
Planning energy use to reduce periods of high demand and low supply can save 40 million tons of CO2 emissions annually in the UK and EU, alongside significant cost savings. 
According to the International Energy Agency (IEA), energy efficiency must double by 2030 to meet the Paris Agreement goals.
Demand-side flexibility tech can support governments and businesses in boosting energy efficiency. 
Using energy at the right time can accelerate the EU and UK's paths to net zero without significant disruption, according to a new whitepaper titled Energy Efficiency 2.0: Engineering the Future Energy System commissioned by Danfoss, a Danish multinational company focused on heating, cooling and renewable energy solutions technologies for various industries. 
The analysis found that renewables need to make up 70% of the energy mix by 2050 if the goals of the Paris Agreement are to be reached. Kim Fausing, president and chief executive of Danfoss, said: "We are leaving the fossil fuel era, but we haven't prepared our energy system for the future because we are neglecting energy efficiency as one of the main tools to lower emissions. The grid is not ready to use all the renewable energy we are making rapid progress to produce."
"Electrification, demand-side flexibility, conversion, storage, and sector integration must take center stage in a future energy system enabling an energy grid powered by renewables."
Energy efficiency is a keystone of net zero
Addressing the inefficient use of global energy is crucial to not only lower bills and reduce energy use, but also form the bedrock of the renewable transition. It also delivers powerful economic benefits, bringing greater returns than fossil fuels. Read our explainer on what energy efficiency is and why it is important.
Toby Morgan, senior manager, built environment at Climate Group, says it is "climate critical" as it lowers emissions in the short term while reducing the need for additional energy facilities. He said: "The greenest form of energy is saving energy, and efficiency means we need fewer wind farms and fewer battery facilities." 
According to the IEA, energy efficiency must double by 2030 to meet the Paris Agreement, which could reduce CO2 emissions by an additional five gigatons per year till then.  It can save $437 billion per year.in industrial decarbonisation and prove incredibly beneficial for businesses facing higher energy costs as a barrier to achieving climate targets. Currently, regulations such as RePowerEU plan in Europe, the Inflation Reduction Act in the US and Japan's Green Transformation initiative are driving energy efficiency. 
Saving billions using demand-side flexibility tech
Demand-side flexibility refers to the balanced distribution of energy consumption to prevent periods of high demand and low supply. When supply is not enough, this can lead to more carbon-intensive energy as the grids draw from fossil fuel plants to meet demand. 
Deploying this technology can thus lower demand during expensive peak hours and reduce fossil fuel use. For example, a strategy of 'supercooling' supermarket freezers to a much lower temperature than required before times of peak energy demand allows the freezer to be switched off during these peak hours, reducing costs and energy use. 
The analysis by Danfoss found that demand-side flexibility offers billions in untapped benefits to the UK and EU economies which can achieve annual societal cost savings of €10.5 billion by 2030 and €15.5 billion by 2050.
It also found that a rollout of this tech in the EU and the UK can save 40 million tons of CO2 emissions each year by 2030, which is more than Denmark's annual climate footprint and also reduce natural gas consumption by one-fifth of the EU's use in 2022. In the bloc, the need for grid-scale battery storage will drop from 298 GW to less than 2 GW.
Moreover, the average consumer could save 7% on their electricity bill by 2030 and 10% by 2050. Improving the use of existing energy supplies can also reduce the need for colossal energy subsidies, such as the EU's €681 billion package and the UK's £90 billion that were allocated in response to the energy crisis.
Powered by intelligent insights 
Using AI, cloud-based monitoring and Internet of Things data technologies are especially powerful ways to optimise this process and generate additional benefits. 
For example, AI-driven technologies can analyse building, weather and user data to predict ventilation and heating demand in buildings, which can save up to 20% of the building's energy costs. According to the report, their implementation in 100,000 flats mainly in Finland reduced maximum power usage by 10-30%. 
Morgan said: "AI can optimise the use of rooftop solar when it's sunny, make decisions on when to draw on the building's battery storage, or the batteries of EVs plugged into its charging points when it's not, plus choose an optimum time to sell renewable electricity back to the grid when demand is high."
Electrification is a central tenet of energy efficiency
The report primarily recommends the deployment of a full-scale electrification of society, demand-side flexibility measures, maximising the use of excess, energy storage and judicious use of hydrogen to avoid inefficient energy use for production. 
Electrification reduces emissions not only by saving energy due to the higher efficiency of its technology, but also by replacing fossil fuels with renewable electricity generation. It found that transitioning from a fossil energy system to a fully electrified one can cut up to 40% of final energy consumption. 
In the US, optimising demand flexibility, energy efficiency and electrification in buildings can save up to a staggering $107 billion in annual power system cost savings as well as a 91% reduction in carbon emissions from buildings by 2050 
Fausing said: "It's about time for decision makers at all levels to prioritize energy efficiency and set the right regulatory and economic framework to reach net zero by 2050."
Harnessing excess heat from energy systems is crucial 
An earlier 2023 report by Danfoss found that excess heat is actually the world's largest untapped source of energy. 
In 2030, up to 53% of the global energy input will be wasted as excess heat. Nevertheless, the report found that a significant proportion of this heat can be captured through electrolysis and reused to power machinery, heat buildings and water through deeper and more strategic sector integration. 
By 2050, it will be possible to recover 1.228 TWh of excess heat from hydrogen produced through electrolysis, which is equivalent to almost two-thirds of today's global heat generation from coal, the largest source of heat.
SGV TAKE 
Considering that demand-side flexibility delivers huge savings at corporate, governmental and consumer levels, while also reducing fossil fuel use and driving the renewable transition, it must be prioritised to achieve net zero. Compared to other emissions reduction methods, it also requires less disruption to conventional practices, lowering the entry barrier for all companies ready to experience the benefits.