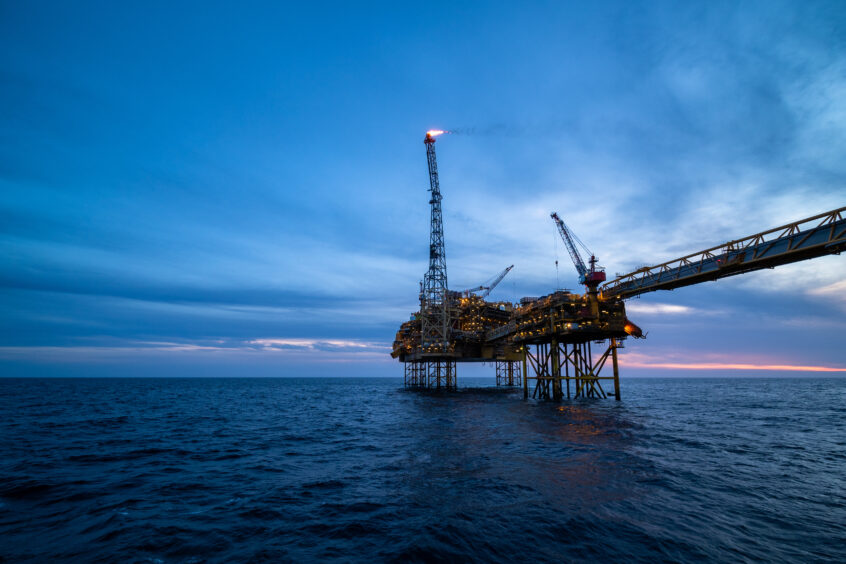 An international coalition of energy industry leaders is today calling for a rapid "phase down" of fossil fuel production to help slow global warming.
The plea for tougher action to avert a climate catastrophe is in a new report by the Energy Transitions Commission (ETC).
It comes just weeks after the UK Government controversially sanctioned the development of the giant Rosebank oilfield west of Shetland.
New fossil fuel developments are not in line with a net zero by 2050 scenario.
The plea for tougher action to avert a climate catastrophe is in a new report by the Energy Transitions Commission (ETC).
It comes just weeks after the UK Government controversially sanctioned the development of the giant Rosebank oilfield west of Shetland.
Prime Minister Rishi Sunak followed that up earlier this month by unveiling plans to legislate for annual oil and gas licensing to boost production and north-east jobs.
The case for more oil and gas
Conservative politicians and business leaders including North Sea industry doyen Sir Ian Wood insist new oil and gas projects are vital for Britain's future energy security.
They also argue that replacing domestic output with imports will lead to more carbon emissions.
Meanwhile, winding down the North Sea oil and gas industry almost overnight – as climate change activists are calling for – would have a devastating impact on jobs.
But the ETC says investment in fossil fuel supply must "dramatically decline", falling around 30-35% by 2030 and 45-65% by 2040, in order to meet climate change targets.
In its new Fossil Fuels in Transition report, the coalition says "some very limited development" of existing oil and gasfields is needed to meet short-term demand.
It adds: "This is much less than companies and countries are currently planning for."
The report urges governments to put in place policies to drive down fossil fuel demand.
And it says they should also "reject the idea that all national fossil fuel reserves should be exploited".
What is the Energy Transitions Commision and who is behind it?
The ETC was set up to accelerate the world's energy transition to a net-zero future.
Its commissioners represent organisations including energy producers, technology providers, finance players and environmental pressure groups.
They include BP chief economist Spencer Dale, Shell chief economist Mallika Ishwaran, SSE chief executive Alistair Phillips-Davies, Octopus Energy founder and CEO Greg Jackson and London Heathrow Airport CEO John Holland-Kaye, among others.
Launching the new report, ETC chairman Adair Turner – a former director-general of the Confederation of British Industry and past chairman of the Financial Services Authority, Pensions Commission and Committee on Climate Change – said governments must move faster on energy transition and phase down all fossil fuels.
Mr Turner added: "Any serious strategy to address the challenge of climate change must include commitments to run down the use and supply of fossil fuels.
COP28 challenge
"Dramatic cuts in Scope 1 and 2 emissions (key cabon-busting performance measures) are, of course, vitally important.
"But if that is all that is agreed at COP28 (the United Nations Climate Change Conference), which gets under way in Dubai at the end of this month), it will be far short of what is needed to limit global warming to 1.5°C or even to 1.7°C."
Rosebank alone represents a £3.5 billion investment in the UK oil and gas industry.
The ETC report says: "If the world is to limit global warming to 1.5°C, 65% of all oil and gas reserves and 90% of all coal reserves must be left in the ground. Any national strategy which assumes that all fossil fuel reserves must be exploited is incompatible with limiting global warming to safe levels.
"There is no need for any exploration of new oil and gasfields."
ETC deputy director Mike Hemsley told The Press and Journal global demand for fossil fuels is in decline, and the UK's plans for new supply seems "far in excess of what's needed".
He added: "We don't need new exploration and development of resources."
The ETC report also warns carbon capture utiliastion and storage projects – such as Acorn, near Peterhead – "cannot be used to justify business as usual for fossil fuel production".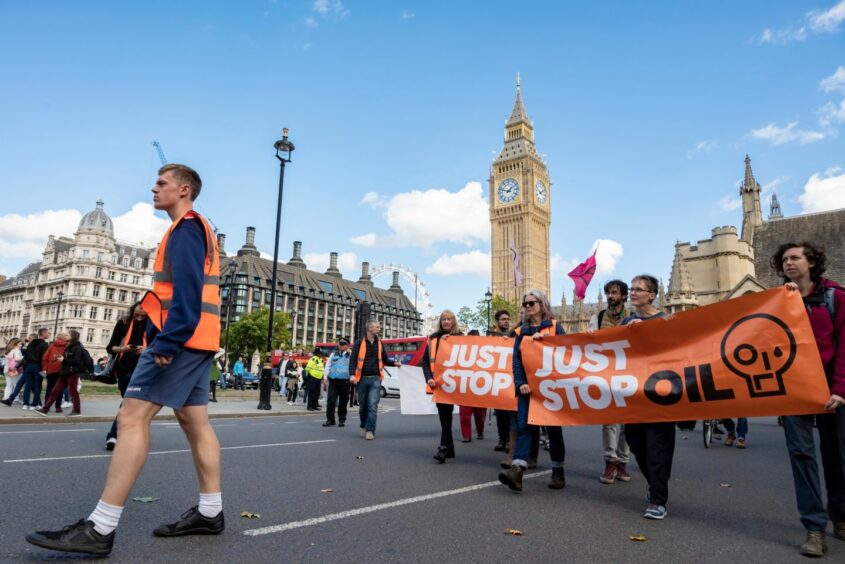 A spokewoman for industry body Offshore Energies UK said: "This sector can and must be a big part of the answer to the challenges we face on tackling climate change.
"We need to take people with us and that includes the 200,000 people working in this industry. That includes industries and consumers – all of which need an enduring consensus and collaboration if we are to continue building energy security, as well as the low carbon energy system in the UK, for the UK, while ensuring our expertise is shared with other countries around the world."
Aberdeen and Grampian Chamber of Commerce policy director Ryan Crighton said: "Production from the North Sea has already more than halved over the past 20 years and is almost 60% lower than its peak in 1999.
"That decline means we are already a net importer of energy, which in some cases can result in higher emissions.
"Where the alternative is importing oil or gas at a greater carbon cost, then we must favour domestic production.
"Right now, three-quarters of the UK's energy consumption is derived from oil and gas."
Meanwhile, the ETC report – which can be found on the commission's website – says a reduction of fossil fuel use is "technically and economically feasible".
But it adds: "Fast enough reductions to limit global warming to 1.5°C, or even to 1.7°C, will require significantly stronger policy support to speed up the deployment of zero-carbon technologies and supporting infrastructure.
"These should include carbon pricing, support for new technology deployment and bans on the sale of new fossil fuel assets beyond specific dates, such as internal combustion engines or fossil-based boilers."