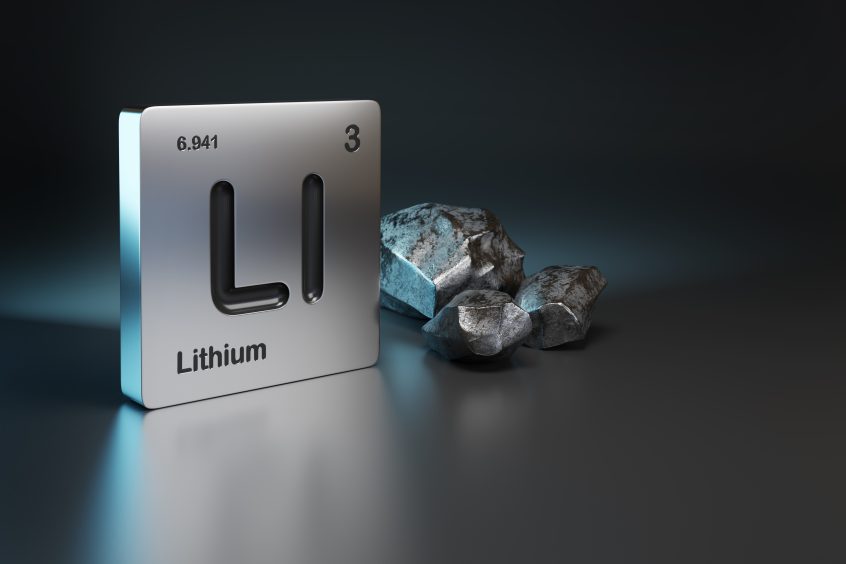 Clean technologies rely on critical minerals, but their delivery comes at an enormous cost to vulnerable communities across Africa.
Global Witness's latest investigation exposes the corruption, exploitation and human rights violations of lithium mining in Africa.
Clean technologies are increasing the demand for freshly mined lithium, with severe consequences for local communities.
Businesses involved in the lithium value chain must introduce stringent due diligence protocols to ensure that harmful practices do not continue.
Global Witness has published a report on the corruption and human rights violations at the heart of Africa's lithium industry. According to its investigations, rising demand for critical minerals comes at a significant cost. 
"Africa finds itself in the midst of a scramble for lithium that, rather than benefitting its citizens, could end up fuelling corruption and leaving a poisoned legacy of pollution and human rights abuses," said Colin Robertson, a senior investigator at Global Witness. 
"The global demand for lithium is dramatically increasing as manufacturers and governments in Europe, the US and China look to dominate the sustainable energy market and meet climate targets. They have a responsibility to demand more transparency, environmental best practice and improved labour conditions in their supply chains."  
Net zero transition driving demand for critical minerals
The transition to a sustainable, net zero future will depend on the widespread adoption of clean technologies that eliminate the need for fossil fuels. In many cases, these technologies are made with rare earth metals and critical minerals, such as lithium, nickel, cobalt, copper and graphite. 
Lithium, for example, is the main component of the batteries favoured for use in electric vehicles and grid-scale storage of intermittently generated renewable energy. With this in mind, the International Energy Agency (IEA) has previously described the development of lithium supplies as being among the most important factors in decarbonising our global society. 
Currently, however, the IEA warns there are only enough mines and projects under construction to accommodate 50% of the projected demand by 2030. In order for lithium to fulfil its role in the net zero transition, further expansion is necessary. 
Today's supplies are highly concentrated within just a handful of areas: in 2022, over 90% of the 130,000 tonnes produced globally came from Australia, Chile or China. As demand continues to rise, new locations are being explored. Africa has emerged as a continent of particular interest, with deposits identified in countries including Zimbabwe, Namibia, Ghana, Mali, Ethiopia and the Democratic Republic of Congo (DRC). 
A tale of corruption, exploitation and rights violations
Concerned that future developments may exacerbate the historic instability of these African countries, Global Witness set out to assess the risk of corruption, exploitation and human rights violations. Its investigation led to several alarming discoveries. 
The researchers focused on two of the first African mines to export their lithium ore internationally, one in Zimbabwe and one in Namibia. They also included the DRC's Manono project, believed to be the largest lithium deposit in Africa. 
According to their report, Zimbabwe's Sandawana mine had been the site of a 'lithium rush' in 2022. Thousands of artisanal workers, including exploited children, had been forced to work in unsafe conditions. In one particularly devastating incident, several workers were buried during a collapse that resulted in at least one fatality. 
In 2023, these vulnerable miners were brutally evicted by companies linked to the country's leading political party and military forces. Their extracted minerals were confiscated, and thousands of tonnes were transported out of the country despite an official ban on unprocessed lithium exports. 
The Uis mine in Namibia is owned by China's Xinfeng Investments. In its report, Global Witness alleges that the purchase was made using a mixture of outright bribery and permits intended for local miners that would operate at a much smaller scale. Ultimately, the researchers believe that Xinfeng began mining the major deposit for as little as $140 while avoiding the need for an environmental impact assessment. 
Anecdotal evidence suggests that the situation has not improved. Local residents and authority figures have accused the Chinese firm of housing workers in 'apartheid conditions', bribing the community's chiefs and scaring away the wildlife that used to attract tourists into the area. Xinfeng's promised local processing sites are yet to materialise, leaving the extracted ore to be exported back to China in its raw form. 
Circumstances surrounding the DRC's Manono deposit are slightly more speculative, but a number of potential 'red flags' have been identified.  
Having analysed various existing reports, Global Witness believes that the project has generated up to $28 million for shell companies owned by middlemen who have previously been implicated in corruption scandals. Senior officials have reportedly received 'commissions' of over $1.5 million from the project's investors, and the state-owned mining company that signed the project's deals has been investigated by the DRC's local anti-corruption agency. 
Calling for stringent due diligence
Global Witness' report paints a worrying picture of what is to come as lithium production expands. Unless sufficient caution is taken, the demand for critical minerals could end up hurting producer countries rather than helping them. 
This flies in the face of recent dialogue, which has frequently reiterated the need for a just and inclusive transition. Even if we reach net zero emissions, our future will not be sustainable if it cannot take care of local communities and economies. 
"The current economic model does not allow Africa to benefit from its wealth of natural resources," says Emmanuel Umpula, executive director of the African Natural Resources Watch. "We need a model involving local processing of minerals and the production of battery precursors to boost our economies." 
"That requires effective measures against corruption, as well as better labour conditions, contributions to community development and environmental protection." 
SGV TAKE
Global Witness' report places the burden of responsibility not just on mining companies themselves, but also on national governments and downstream partners such as electric vehicle manufacturers. Policymakers must introduce strict legislation, and companies must conduct thorough due diligence and anti-corruption checks. 
This call is particularly timely, with the EU expected to adopt its Critical Raw Materials Act within the near future. The bloc is also advancing its due diligence directive, with other jurisdictions expected to follow its lead.  
In today's world of instantaneous information, conscious consumerism and stakeholder activism, companies that fail to take these issues into account may be penalised beyond the requirements of any new regulations. Any association with human rights violations, corruption or exploitation could result in reputational damage, plummeting share prices, divestment or even class action suits. 
As such, any company involved in the extraction, processing, sale or purchase of lithium ought to take the report as a warning that rigorous checks must be in place. The same can be said for those sourcing manufactured components that may contain lithium, such as assembled batteries. To reduce their exposure to the various risks, they would be wise to invest in transparent traceability systems and reporting procedures.